Homemade Poppy Seed Burger Buns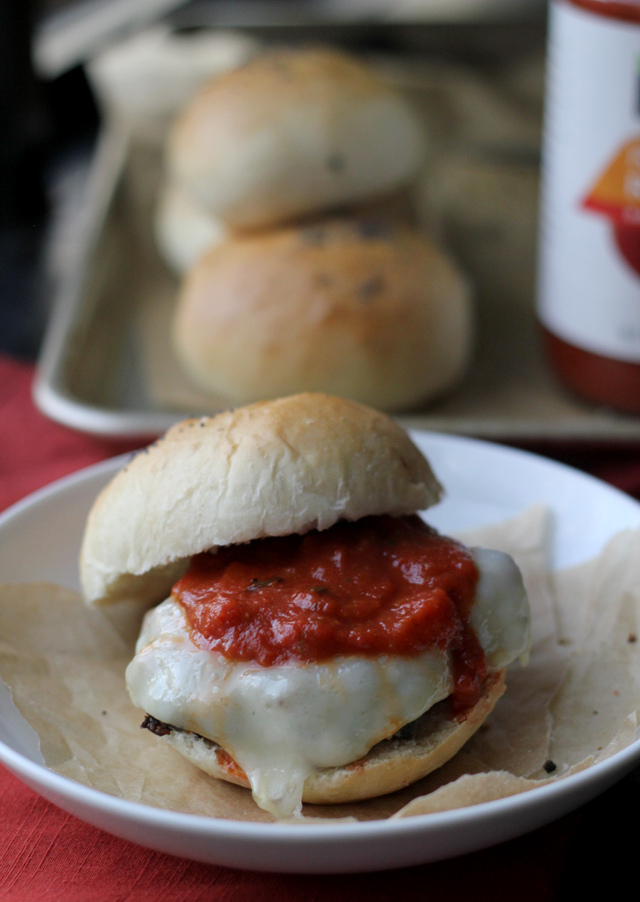 2 tbsp unsalted butter, room temperature
1 egg plus 1 egg white, separated
3½ cups all purpose flour
¼ cup sugar
1¼ tsp salt
1 tbsp active dry yeast
¾ cup lukewarm water
poppy seeds
In the bowl of a stand mixer fitted with the paddle attachment, combine the butter, egg, flour, sugar, salt, and yeast. Mix briefly to combine. Mix in the water until well combined. Switch to the dough hook and knead on medium-high speed for 4-5 minutes. Add water by the tsp, if necessary, until it comes together.
Put dough in a large bowl and allow to rise, covered with a damp dish towel or plastic wrap, until it doubles in size, 1-2 hours.
Gently deflate the dough and divide it into 8 equal pieces. Shape each piece into a ball and flatten it slightly so that it is about 1-inch thick. Place on a parchment paper-lined baking sheet. Cover with plastic wrap and allow to rise for an hour.
Preheat the oven to 375.
Whisk the egg white with 2 tbsp of water. Brush the buns with the egg whites and then sprinkle with the poppy seeds. Bake for 15-18 minutes, or until golden. Allow to cool on a wire rack before slicing.