Bagel, Broccoli and Spinach Strata with Cooper Deli Cheese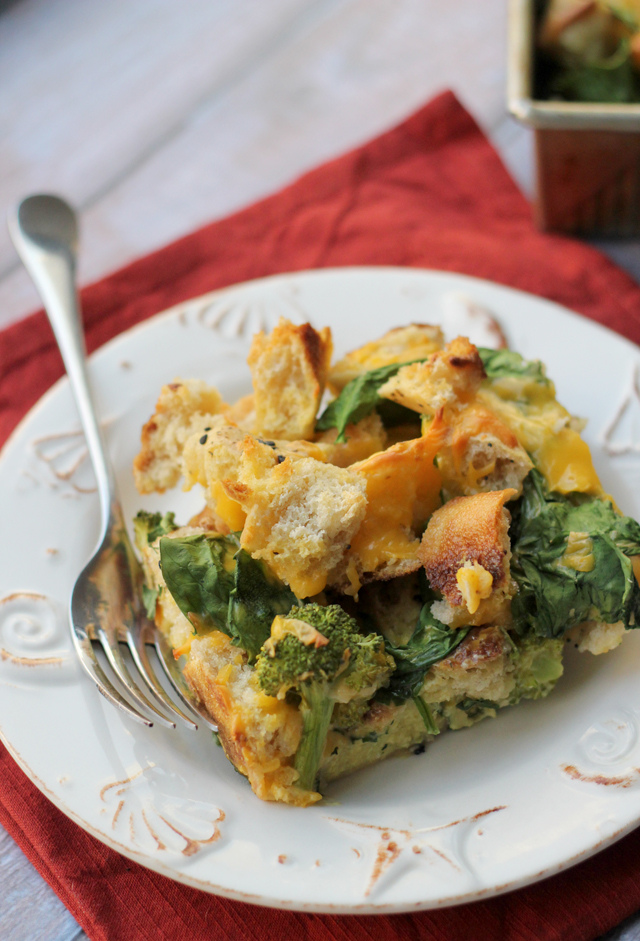 5 bagels, torn into 1-inch chunks
1 head broccoli florets, coarsely chopped
8 oz baby spinach
8 oz American cheese
6 eggs
2 cups reduced fat milk
salt and black pepper, to taste
Heat oven to 350. Place bagel chunks on a parchment-lined baking sheet in a single layer. Toast in the oven for 10 minutes. Let cool slightly while you prep remaining ingredients.
Toss the toasted bagels with the broccoli and spinach. Pour into a greased 9x13-inch pan. Sprinkle the grated cheese over the top.
In a bowl, whisk together the eggs, milk, salt, and black pepper. Pour over the bagel mixture in the pan. Stir together slightly to combine and make sure each bagel piece soaks in some of the egg mixture. (If you want to prepare this ahead of time, you can cover this and place it in the fridge overnight and then bake the next morning.)
Bake for 40-50 minutes or until set. Let sit 10 minutes before serving.
An Eats Well With Others Original
Serving size:
⅛th of recipe
Recipe by
Joanne Eats Well With Others
at https://joanne-eatswellwithothers.com/2013/12/bagel-broccoli-and-spinach-strata-with-cooper-deli-cheese.html