Peppermint Mocha Tiramisu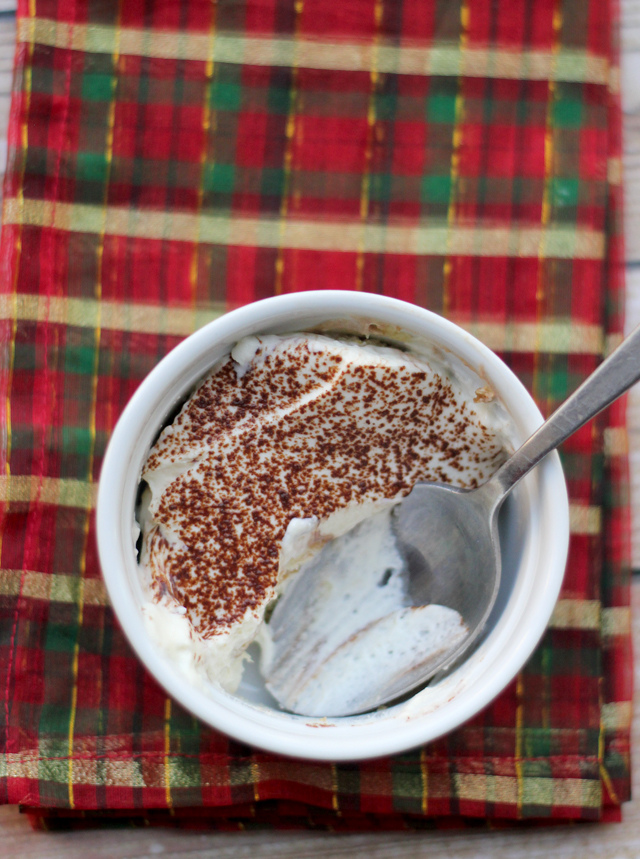 8 oz mascarpone, room temperature
½ cup confectioner's sugar
1 cup chilled heavy cream
1 tsp vanilla
1 tsp peppermint extract
1 cup strong espresso, room temperature
¼ cup Patron XO Cafe Dark Cocoa tequila or other chocolate/coffee-flavored liquor
40 ladyfingers
unsweetened cocoa powder, for dusting
Beat together the mascarpone, confectioner's sugar, heavy cream, vanilla extract, and peppermint extract until fluffy and holds stiff peaks. Set aside.
In a shallow bowl, stir together the espresso and tequila. Dunk a ladyfinger into this mixture and then layer it into the bottom of a 9x9-inch baking dish. Repeat until the bottom of the pan is covered in a single layer.
Top with half of the mascarpone mixture.
Repeat with a second layer of ladyfingers and the remaining mascarpone mix. Dust with cocoa powder. Cover with plastic wrap and refrigerate overnight or for at least 6 hours.
An Eats Well With Others Original
Recipe by
Joanne Eats Well With Others
at https://joanne-eatswellwithothers.com/2013/12/peppermint-mocha-tiramisu.html