Jalapeno White Bean Burgers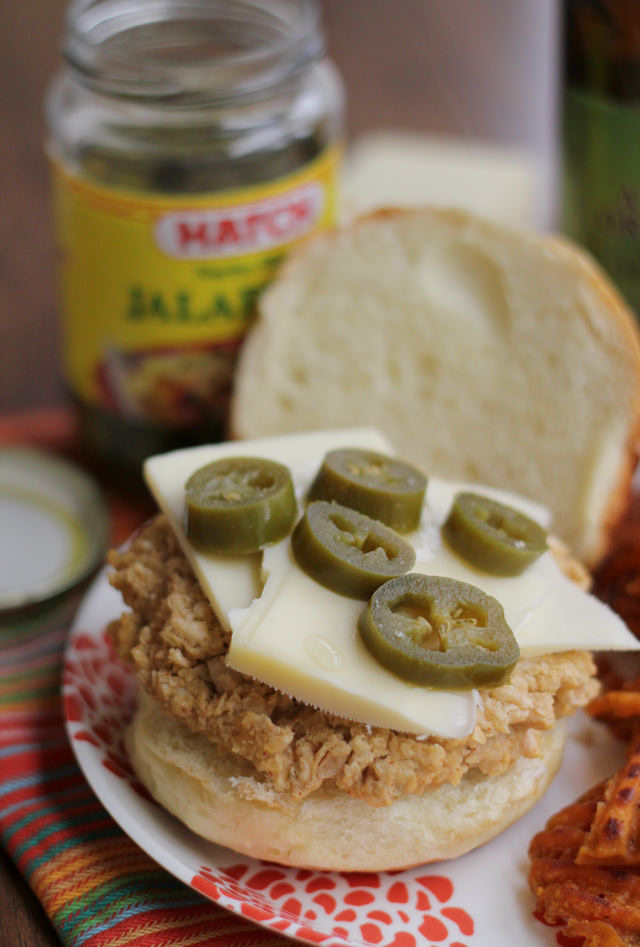 ⅓ cup millet
½ lb dried white beans, soaked overnight and cooked until tender
1 medium shallot, chopped
6 slices pickled jalapeno
1 tsp chipotle chili powder
½ tsp ground cumin
1 large egg
salt and black pepper, to taste
6 oz cheddar cheese (I used Cabot Seriously Sharp Cheddar)
6 burger buns
In a medium pot, combine the millet with just over a cup of water and a pinch of salt. Bring to a boil and then lower to a simmer, cooking for 15-20 minutes or until water has evaporated. Turn off the heat and let stand for 5 minutes. Set aside to cool.
Set aside ½ cup of white beans. In the bowl of a food processor, pulse together the remaining white beans, shallot, jalapeno, chili powder, and ground cumin until it is a chunky puree. Stir in the reserved white beans, the millet, and the egg. Season to taste with salt and black pepper.
Form the veggie burger mixture into six patties and arrange on a parchment-lined baking sheet. Let chill in the fridge for 1 hour.
Heat oven to 350. Bake for 15 minutes and then flip. Bake for another 15-17 minutes. Top with an ounce of cheddar and put back in the oven to melt for a few minutes. Serve on burger buns.
Adapted from
Bon Appetit