Chewy Cinnamon White Chocolate Chip Coconut Cookies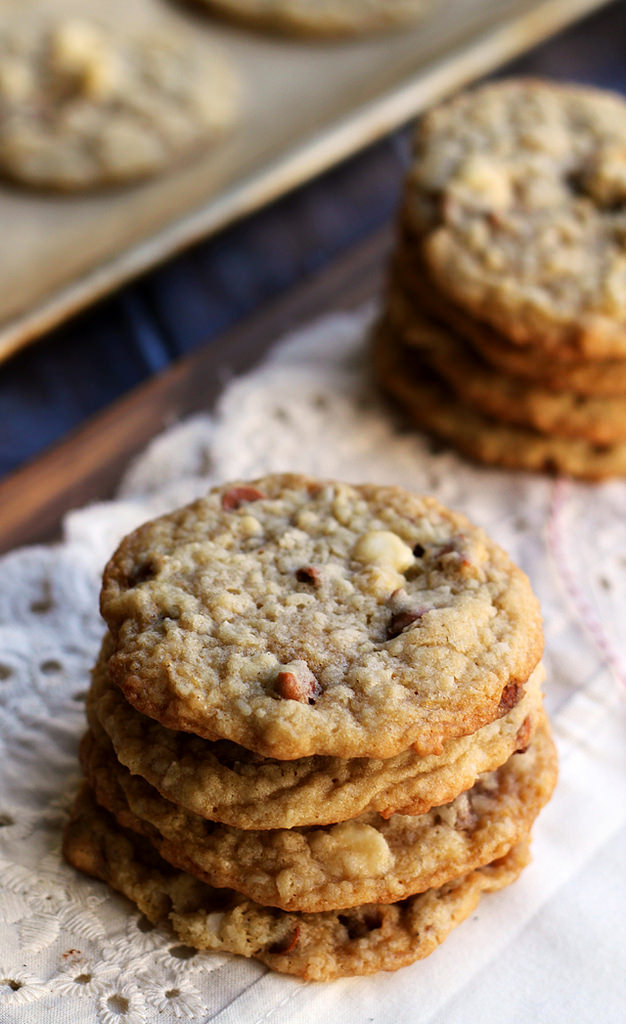 1 cup butter, room temperature
¾ cup brown sugar
¾ cup sugar
2 eggs
2 tsp vanilla extract
2 cups all purpose flour
1 tsp baking soda
¾ tsp salt
2 cups unsweetened coconut flakes
5 oz white chocolate chips
5 oz cinnamon chips
Preheat oven to 375. Line 2-3 baking pans with parchment paper. Set aside.
In the bowl of a stand mixer fitted with the paddle attachment, cream together the butter and sugars until light and fluffy, about 2-3 minutes. Add in the eggs and vanilla and beat until combined.
In a separate bowl, whisk together the flour, baking soda, and salt. Slowly mix into the batter until combined.
Pour the coconut flakes, white chocolate chips, and cinnamon chips into the batter. Mix until just combined.
Drop the cookies onto the baking sheet in 1½ tbsp scoops, leaving about 1 inch in-between cookies.
Bake for 8-10 minutes or until the edges are starting to brown. Cool for 5 minutes before removing to a cooling rack.