Curried Tofu Scramble Tacos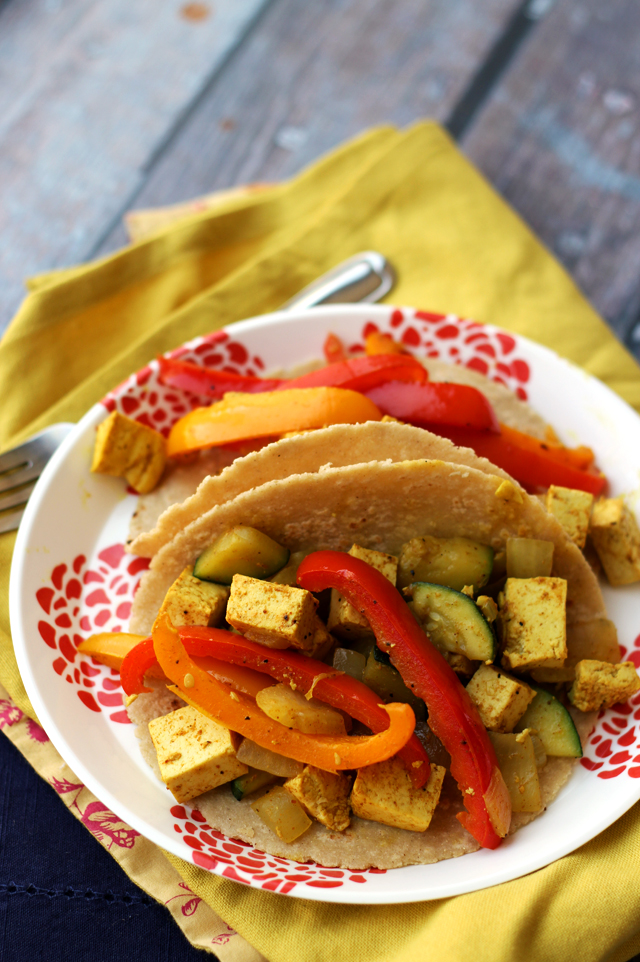 2 tbsp olive oil
1 onion, chopped
3 garlic cloves, minced
2 bell peppers, thinly sliced
1 zucchini, trimmed and chopped
1 lb extra firm tofu, cut into ½-inch cubes
1 tbsp hot curry powder
salt and black pepper, to taste
8 corn tortillas, heated according to package directions
In a large skillet, heat the olive oil over medium-high heat.
Add the onion and garlic to the pan and saute until softened, about 3-4 minutes.
Add in the bell peppers and zucchini. Cook, stirring frequently, until crisp-tender, 2-3 minutes. Add in the tofu, curry powder, and ½ tsp salt. Cook, stirring, until tofu is heated through, 2-3 minutes. Season to taste with salt, pepper, and curry powder.
Distribute among tortillas and serve.
An Eats Well With Others Original
Recipe by
Joanne Eats Well With Others
at https://joanne-eatswellwithothers.com/2014/06/curried-tofu-scramble-tacos.html