Homemade Quick-Pickled Jalapenos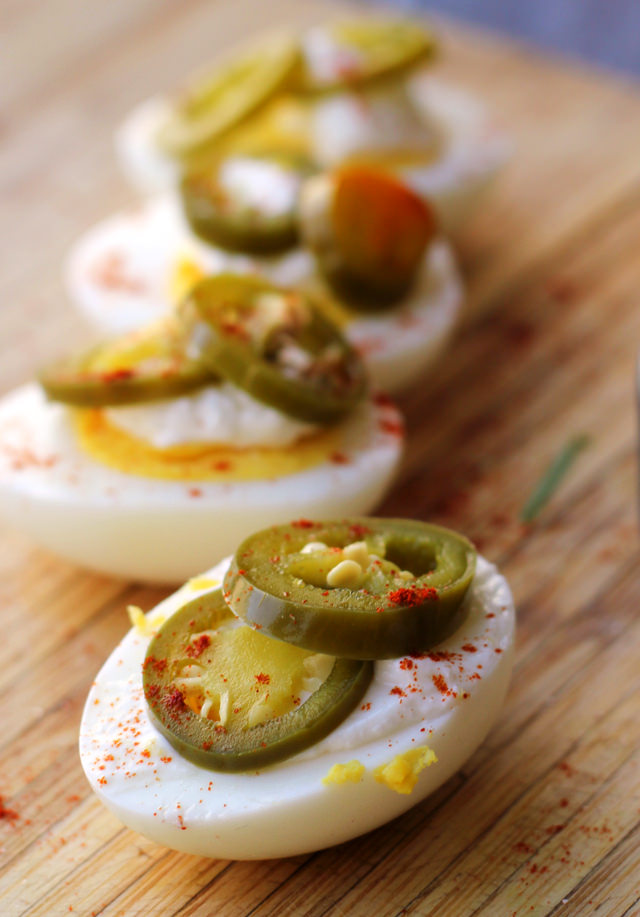 1 cup distilled white vinegar
1 cup water
4 tbsp sugar
2 tbsp kosher salt
1 tbsp coriander seeds
2 garlic cloves, peeled and smashed
16 jalapenos, stems trimmed and sliced
In a large saucepan, combine the vinegar, water, sugar, salt, coriander seeds, and garlic. Bring to a boil, dissolving the sugar and salt. Add the sliced jalapenos to the pan and push down on them, so they get submerged in the liquid.
Cover, turn off the heat, and let sit for 10-15 minutes. Transfer the jalapenos and garlic to a mason jar. Pour the pickling juice over them until the jar is full. Let cool to room temperature before covering. Store in the refrigerator.
Use as condiments for burgers, sandwiches, or as I've used them here - atop hard boiled eggs with a dollop of Greek yogurt and a sprinkling of smoked paprika!