Peanut Butter and Jelly Linzertorte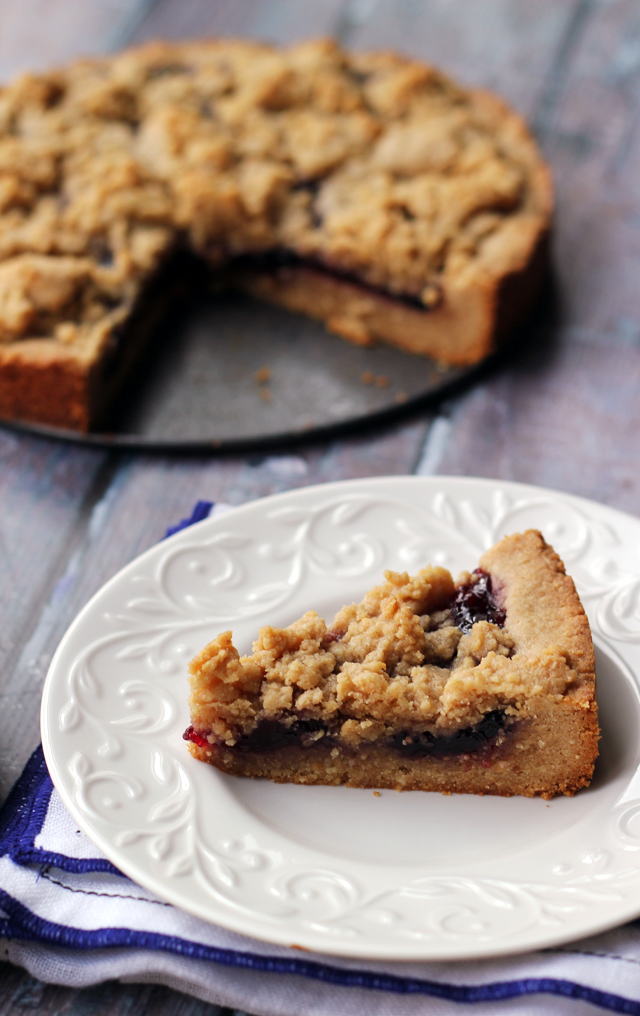 1½ cups all purpose flour
1½ cups roasted unsalted peanuts
¾ cup sugar
1 tsp baking powder
1 tsp ground cinnamon
½ tsp salt
¾ cup unsalted butter, cut into ½-inch pieces and chilled
1 large egg
1 large egg yolk
1½ cups Concord grape jelly
Heat oven to 350F. Grease a 9-inch springform pan.
In a food processor, pulse together the flour, peanuts, sugar, baking powder, cinnamon, and salt until the peanuts are coarsely ground. Add the butter and continue to pulse until the mixture resembles wet sand. Add the egg and egg yolk and process until the dough comes together.
Transfer two-thirds of the dough to the pan and press it evenly into the bottom and about 1½ inches up the sides. Spread the grape jelly over the dough.
Sprinkle the remaining dough over the top of the jelly. Bake the linzertorte until it is deep golden brown, about 40 minutes. Let cool completely before serving.
Adapted from
Ready for Dessert: My Best Recipes