Fresh Heirloom Tomato Sauce with Burrata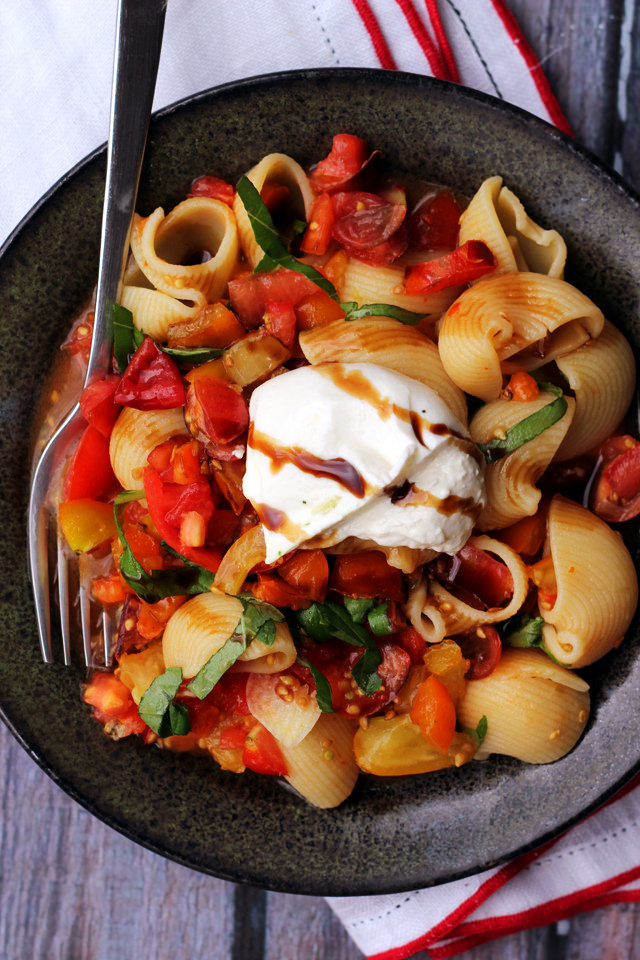 3 lb mixed heirloom tomatoes, cut into small dice, juice reserved
⅓ cup extra virgin olive oil
2 garlic cloves, thinly sliced
2 tsp kosher salt, plus more to taste
1½ tsp red pepper flakes
½ cup fresh basil, thinly sliced
1 lb conchiglie pasta
8 oz burrata cheese
In a large bowl, combine the tomatoes, olive oil, garlic, salt, and red pepper flakes. Stir to combine and then let sit for at least 30 minutes.
When the tomatoes are ready, stir in the basil.
Meanwhile, bring a large pot of salted water to a boil. Cook the pasta according to package directions. Toss the pasta with the tomato mixture. Season with salt and red pepper flakes to taste.
Divide the pasta among serving bowls and then split the burrata cheese among the bowls.