Peanut Butter and Jelly Muffins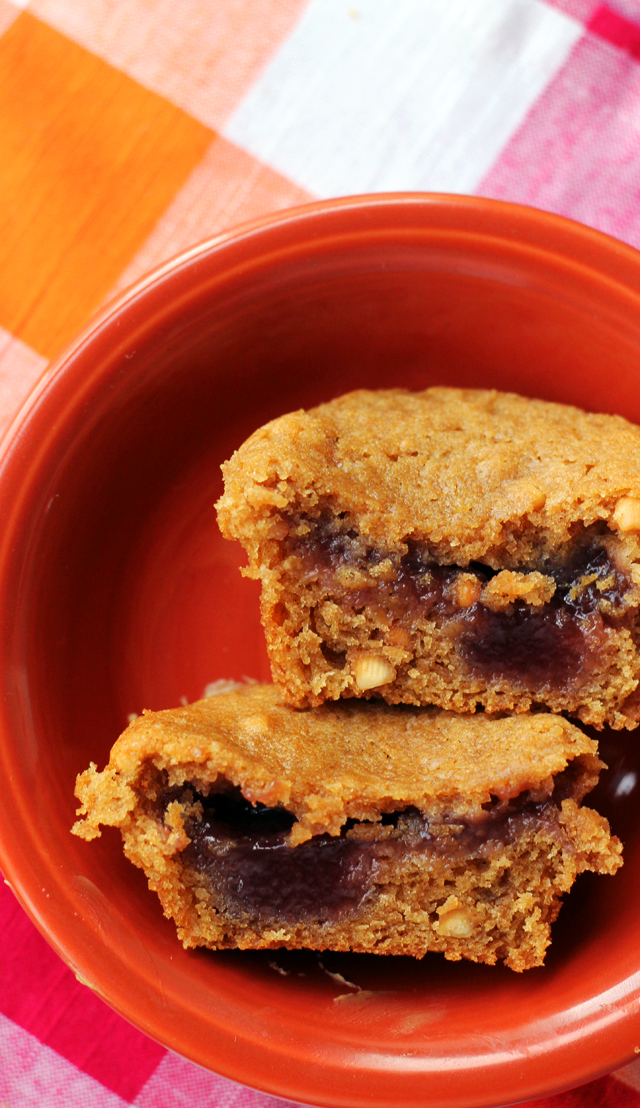 1½ cups all purpose flour
½ cup sugar
½ cup brown sugar
1 tsp baking soda
1 tsp baking powder
pinch of salt
1 large egg
1 cup milk
½ cup crunchy peanut butter
⅓ cup canola oil
2 tsp vanilla extract
½ cup raspberry jam
Heat oven to 350. Line a cupcake pan with paper liners. Set aside.
In a large bowl, whisk together the flour, sugar, brown sugar, baking soda, baking powder and salt.
In a medium bowl, whisk together the egg, milk, peanut butter, canola oil, and vanilla.
Fold the wet ingredients into the dry ingredients. Using a 1½ tbsp cookie scoop, scoop one scoop of the batter into each of the muffin cups. In the center, scoop about 1-2 teaspoons of the jam. Top with a second 1½ tbsp scoop of the batter so that it covers the jam.
Bake for 20-25 minutes, or until the muffins are set and golden. Let cool for 5 minutes before removing from the pan to a wire rack to cool completely.