Brown Butter Pumpkin Chai Waffles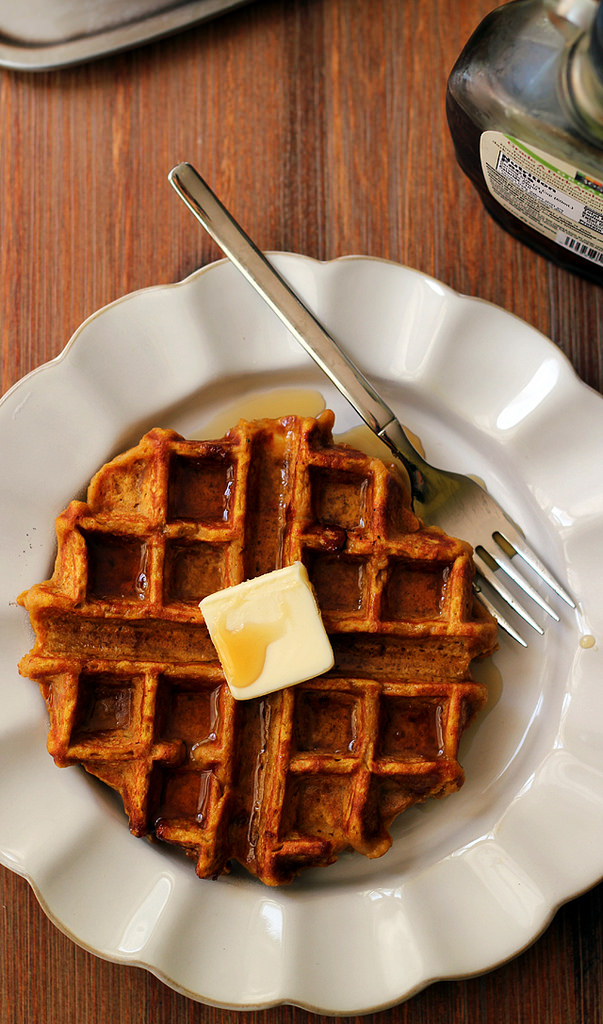 6 tbsp unsalted butter
2½ cups flour
⅓ cup packed dark brown sugar
2¼ tsp baking powder
1 tsp baking soda
½ tsp salt
2 tsp cinnamon
1 tsp cardamom
½ tsp ginger
4 large eggs, beaten
2 cups Silk vanilla almond milk
1 tbsp lemon juice
1 tsp vanilla extract
1 cup canned pumpkin
maple syrup, for serving
In a small saucepan, melt the butter over low heat. Continue cooking until it turns an amber color and starts to smell nutty. Pour into a bowl to stop the cooking and let cool while you prepare the remaining ingredients.
In a medium bowl, whisk together the flour, brown sugar, baking powder, baking soda, salt, cinnamon, cardamom, and ginger.
In a large bowl, whisk together the brown butter, eggs, almond milk, lemon juice, vanilla, and pumpkin. Fold the dry ingredients into the wet ingredient until just combined.
Heat your waffle iron and cook the batter according to the manufacturer's instructions. Continue making waffles until the batter is gone. Serve with maple syrup.