Breakfast Pizza with Hash Browns, Spinach, and Eggs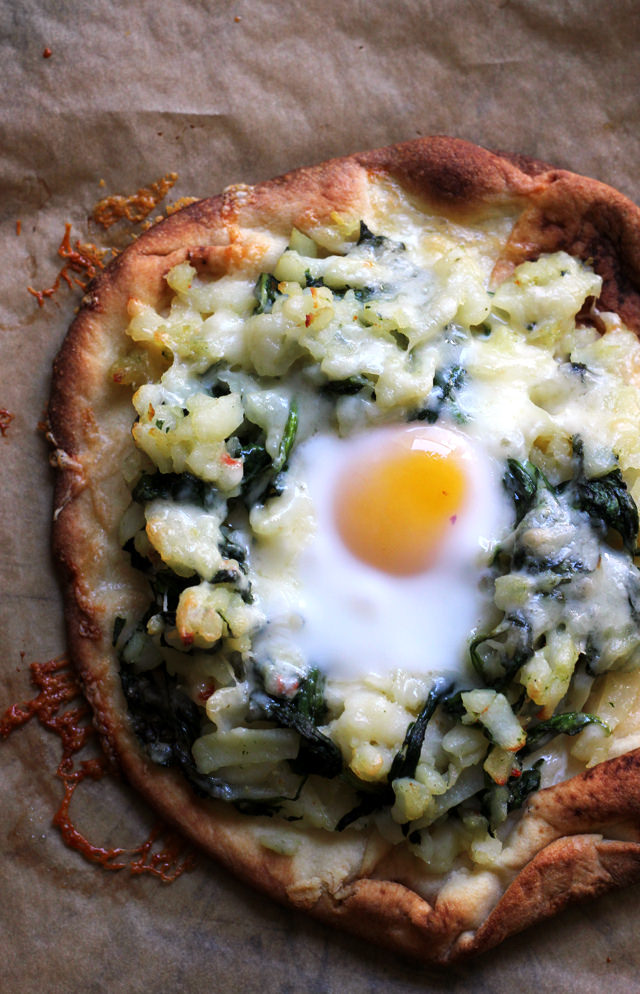 2 tbsp olive oil
1 package Simply Potatoes O'Brien Hash Browns
5 oz baby spinach
4 flatbreads
4 oz cheddar cheese, grated
4 eggs
Heat oven to 400F.
In a large nonstick or cast iron skillet, heat the olive oil over medium heat. Add the potatoes into the pan and saute, stirring frequently, until heated through. Add in the baby spinach and cook until wilted.
Place the flatbreads on a parchment-lined baking pan. Top the flatbreads with the potatoes, leaving a well in the center for the eggs. Sprinkle with cheddar cheese. Crack an egg into the center of each flatbread. Bake for 10-15 minutes, or until egg whites are set and eggs are cooked through as desired.
Let cool for a few minutes before serving.
An Eats Well With Others Original
Recipe by
Joanne Eats Well With Others
at https://joanne-eatswellwithothers.com/2014/10/breakfast-pizza-hash-browns-spinach-eggs.html