Sweet tart Meyer lemon cupcakes with raspberry buttercream taste like a breath of fresh, warm air on a cold winter day.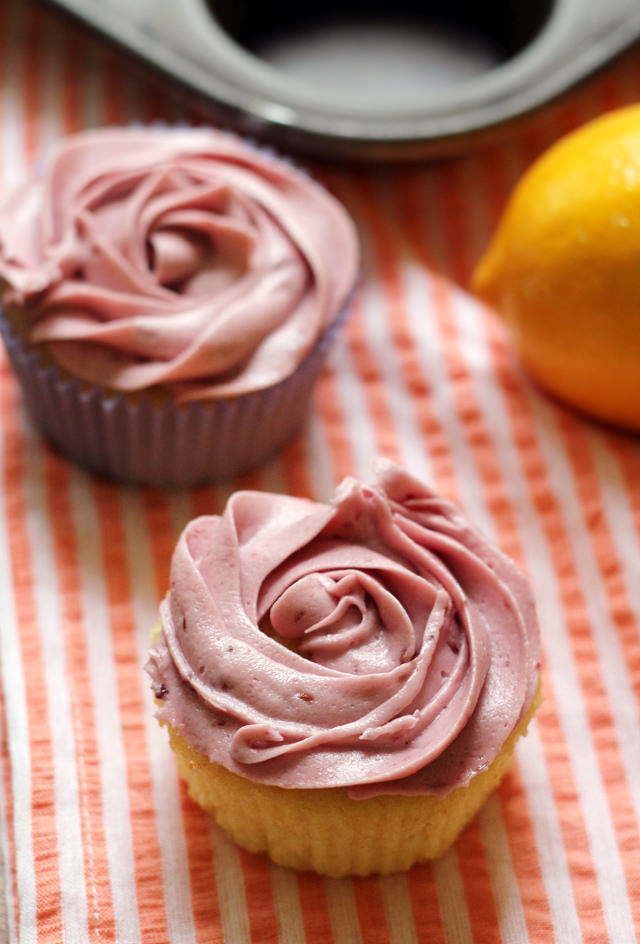 Is baby fever contagious? Because…..I think I might have given it to my husband.
Really.
The first thing you should know is that I live in a constant state of baby fever.
It doesn't help that my friends have the cutest, most giggly adorable children. I mean, if they were all crying brats, I might think twice about it.
But instead they're pretty much perfect and I'm all baby-wanting, all day long. It's bad.
Normally, the.boy is the rational one who tries to talk me down from my manic infant-obsessed episodes by screaming things like "WE HAVE NO MONEY" in my face. It's effective.
Then, I took him to Disney World.
And all it took was three toddler Elsas, two five-year-old Snow Whites, and a not-so-terrible-twos Buzz Lightyear for him to declare, "I WANT ONE" at the top of his lungs on the monorail.
If I had known this would happen, we would have gone, like, three years ago. On our second date.
Not joking.
I'm pretty sure he still thinks we're not really ready, but still – PROGRESS.
Celebration cupcakes to herald this momentous occasion?!? I vote YES.
These are not just any cupcakes. Light and lemony on the inside, rich and raspberry buttercream-y on the outside, they're the ultimate in sweet-tart and the perfect way to brighten up a cold, dreary day.

Meyer Lemon Cupcakes with Raspberry Buttercream
Sweet tart Meyer lemon cupcakes with raspberry buttercream taste like a breath of fresh, warm air on a cold winter day.
Ingredients
For the cupcakes
1½ cups all purpose flour
1 tsp baking powder
¼ tsp kosher salt
½ cup unsalted butter, softened
1 cup sugar
3 large eggs
½ cup whole milk
1 tsp vanilla extract
3 tbsp Meyer lemon juice, divided
1 tbsp Meyer lemon zest
For the buttercream
½ cup butter, room temperature
1 tsp vanilla
⅓ cup raspberry jam
3 cups powdered sugar
1-2 tbsp milk
Instructions
Heat oven to 350F. Line cupcake tins with 15 cupcake liners. Set aside.
In a medium bowl, whisk together the flour, baking powder, and salt. Set aside.
In the bowl of a stand mixer fitted with the paddle attachment, cream together the butter and sugar on medium speed until fluffy, about 3-4 minutes. Reduce speed to low and add the eggs one at a time, mixing until just blended.
Add in the vanilla, 2 tbsp lemon juice, and milk. Mix for 30 seconds on low. Slowly pour in the dry ingredients and the lemon zest. Mix until just combined.
Divide the batter among the prepared cupcake liners, only filling them until they are about ¾ full. Bake until the tops are just dry to the touch, about 18-20 minutes. While the cupcakes are still warm, brush with the remaining lemon juice. Allow to cool completely.
For the buttercream, cream together the butter, vanilla, and jam in the bowl of a stand mixer fitted with the whisk attachment, mixing until fully incorporated.
With the mixer on low, add in the sugar 1 cup at a time. Drizzle in milk if frosting becomes too thick. Mix the buttercream on high for 1-2 minutes. Pipe the buttercream onto the cooled cupcakes as desired.
 More fruity cupcakes: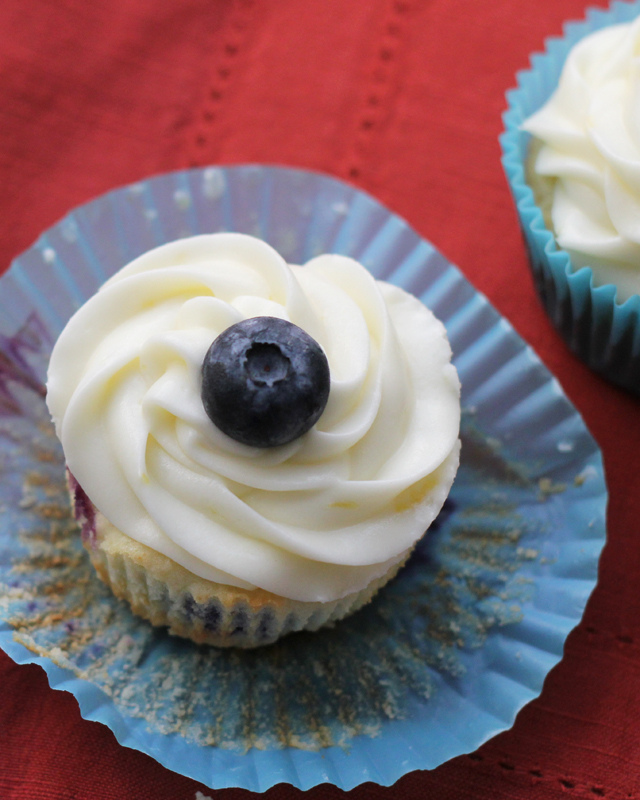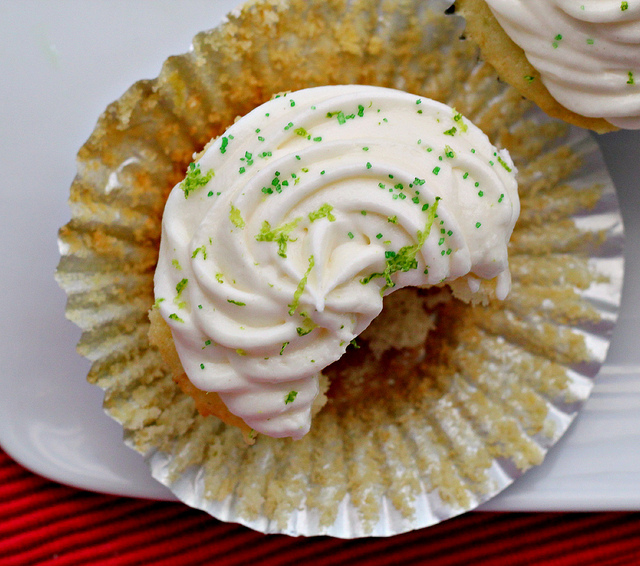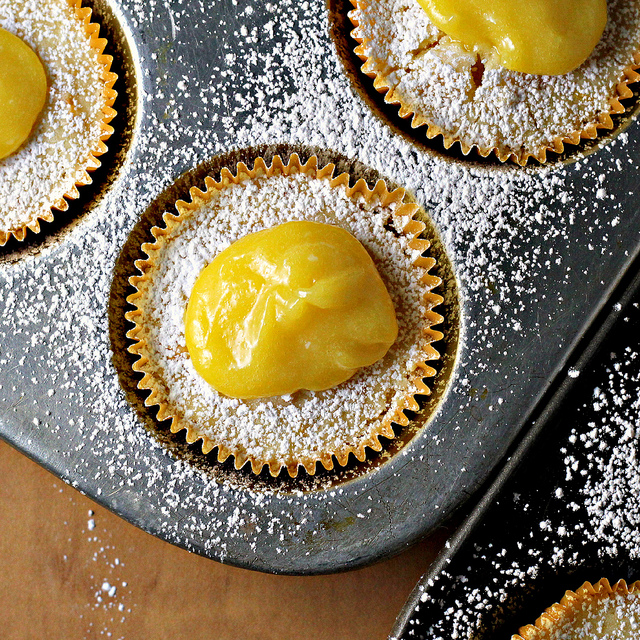 Meyer Lemon Cupcakes with Meyer Lemon Curd
From Around the Web:
Key Lime Pie Cupcakes from Annie's Eats
Lemon Buttermilk Cupcakes from Love & Olive Oil
Raspberry Easter Egg Cupcakes from Krissy's Creations
Strawberry Lime Cupcakes from Good Life Eats
Lemon Meringue Cupcakes from The Baker Chick