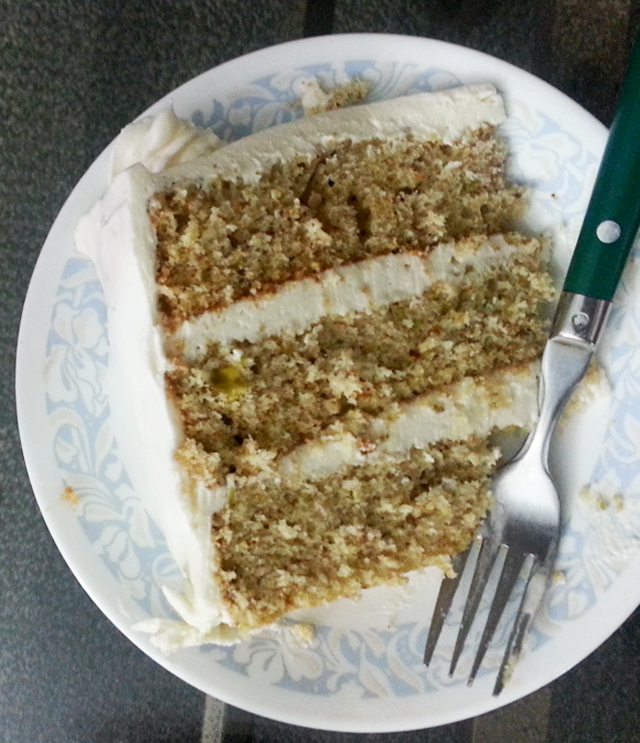 1. I've been eating this cake for like five days straight. It definitely gets better with age. (Like me. Ha.) (Recipe to come.)
2. If I made mac and cheese once a week for a year…would you still love me? And would I still fit into my skinny jeans? And do I even care? Hmm. Something to ponder.
3. Because I think the entire burden of wedding planning shouldn't fall on the bride, I made the.boy call videographers this weekend. He was practically begging me for alcohol to ease the pain about 20 minutes in. My response: Welcome to my world.
4. I, meanwhile, bravely took on the arduous task of finding a photographer, which was really a little deceptive on my part because I've known even since before we got engaged that I wanted Brian to be our wedding photographer. We have officially signed a contract and I am absolutely thrilled that it's all finalized!
5. The only bad thing about this past 50F weekend is that now 30F feels frigid where once it felt tropical. I almost want a polar vortex kind of day just so I can appreciate the warmth of subfreezing but above 0 temps again. But it's a pretty big almost.
6. So what is your Oscar pick for best movie?? Are you having an Oscar party? Teach me your social butterfly ways. I'm gunning for Dallas Buyers Club or 12 Years a Slave. The.Boy wants to shack up with Captain Phillips. It's going to be an all out duel come Sunday.
7. If you've ever wondered who is the kind of person who watches the entire last season of the Real Housewives of New York City on Bravo OnDemand in three days. I take the fifth. (But, guys. Ramona's crazy eyes. WHOA. They are in full force.)
8. Really, having both Downton Abbey and the Olympics end in the SAME WEEK?! Who is behind this?! NBC? PBS? BBC? Masterpiece Theatre? VLADIMIR PUTIN?!?!? I'm watching you. All of you.
9. My lab experiments just did not get the birthday week memo. Three fails in ONE DAY. And there's still a lot of downhill left to go from there. I'm thinking I should just take the rest of this week off and quit while I'm ahead.
10. Did my first double digit long run since November this past weekend. And then half marathon training got super real. Especially when I slipped on ice within the first quarter mile and had to finish out my run with a scraped knee and NYC street water on my face. Dedication.