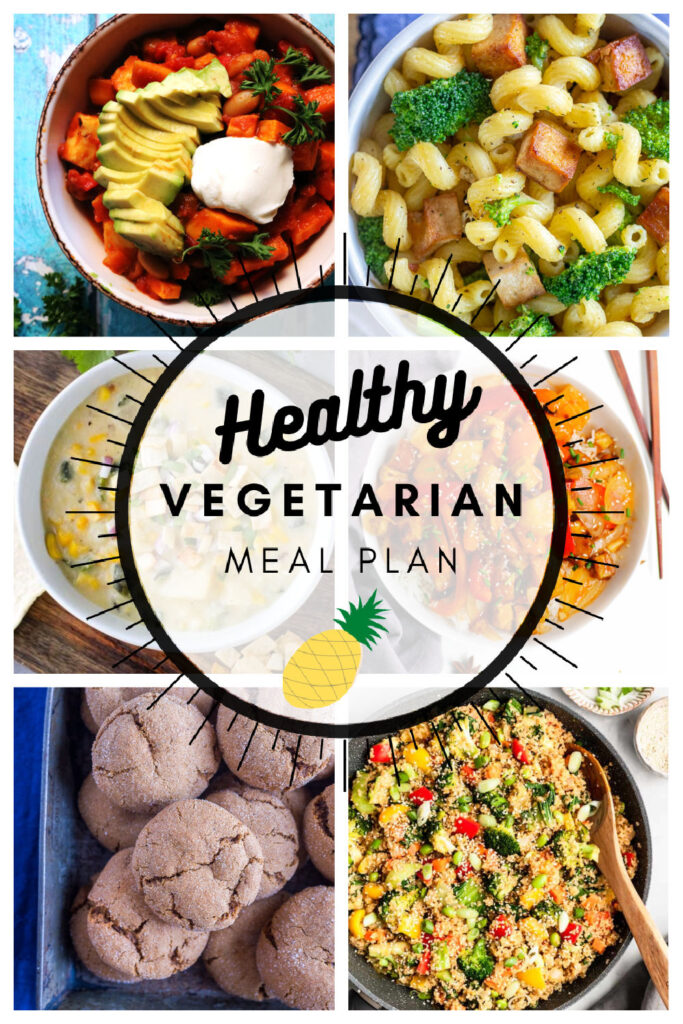 By this time a year ago, I already had five different kinds of cookies stashed away in the freezer (with five more in various stages of planning), ready to be baked off at a moment's notice.
This year? NADA.
I just don't have the mental bandwidth to plan that far ahead. We already made a gazillion sugar cookies for Remy to decorate while it was blizzarding this week and maybe I'll bake a batch or two of something or other on Christmas Eve, but after that I'm done. There's always next year.
While I can't seem to wrap my mind around cookie planning, dinner planning is a whole other beast entirely. So thankful for this week's healthy vegetarian meal plan! Here's what we're cooking:
sticky and delicious sweet and sour tofu
vegan corn chowder
super hearty paneer and bean chili
quinoa veggie stir fry with peanut sauce (yaasss)
tofu broccoli pasta (so simple! 5 ingredients!)
Hopefully you can find some inspiration here as well. Happy eating!

SUNDAY
VEGAN SWEET AND SOUR TOFU from Rhubarbarians
Prep Ahead Tip: The tofu rub and the sauce can be made the day before
Vegan/Gluten Free Substitutions:Recipe is vegan. Gluten-free substitutions are listed in the recipe card.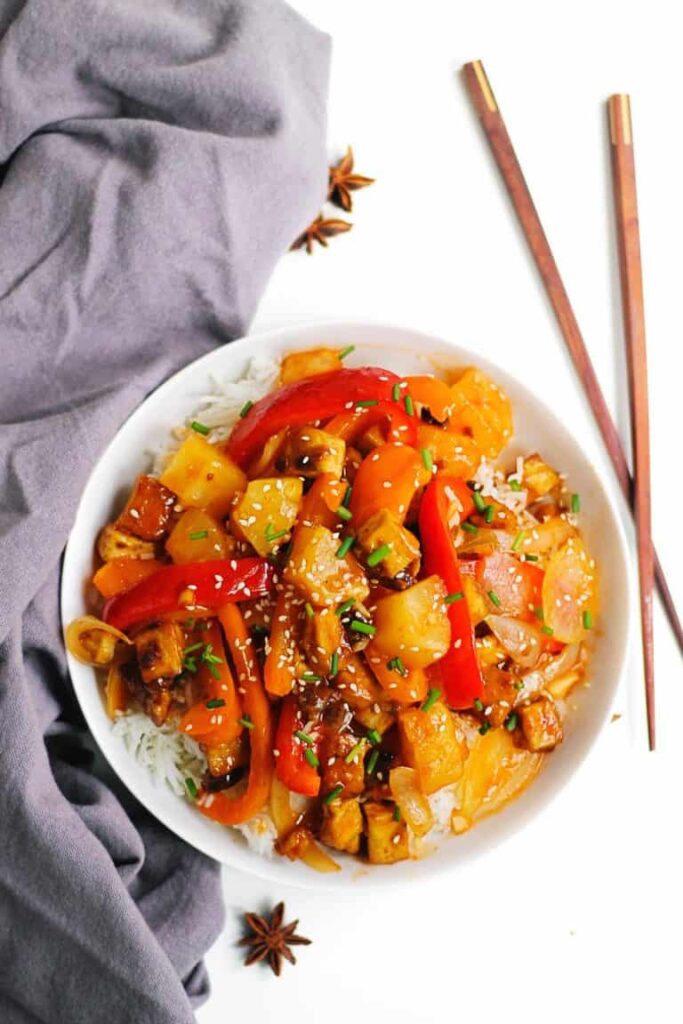 MONDAY
VEGAN CORN CHOWDER from I Heart Vegetables
Prep Ahead Tip: Poblano peppers and corn can be broiled and prepped ahead of time.
Vegan/Gluten Free Substitutions: Recipe is vegan and gluten free.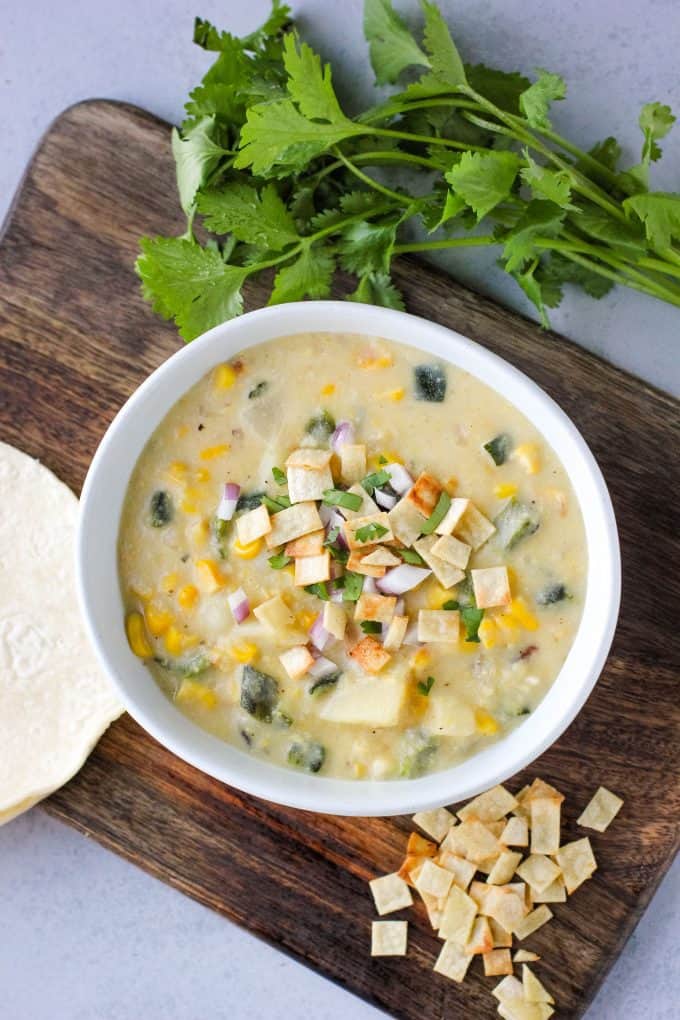 TUESDAY
INDIAN PANEER AND BEAN CHILI from Joanne Eats Well With Others
Prep Ahead Tip: No need to prep ahead.
Vegan/Gluten Free Substitutions: Use tofu in place of paneer to make it vegan. Recipe is already gluten free.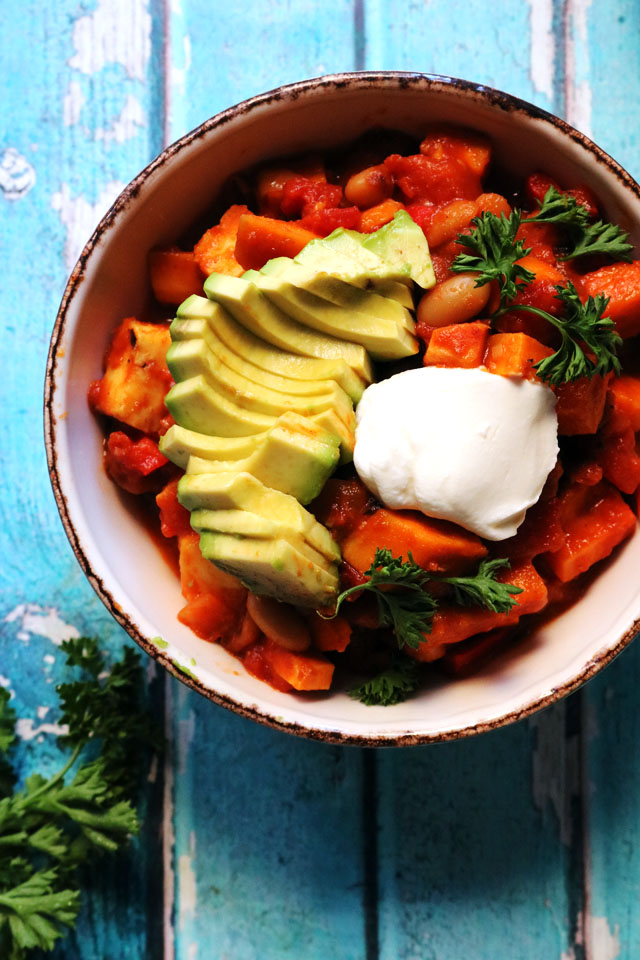 WEDNESDAY
QUINOA VEGGIE STIR FRY WITH PEANUT SAUCE from Hummusapien
Prep Ahead Tip: Sauce can be made ahead of time.
Vegan/Gluten Free Substitutions: Recipe is vegan, use tamari for gluten free.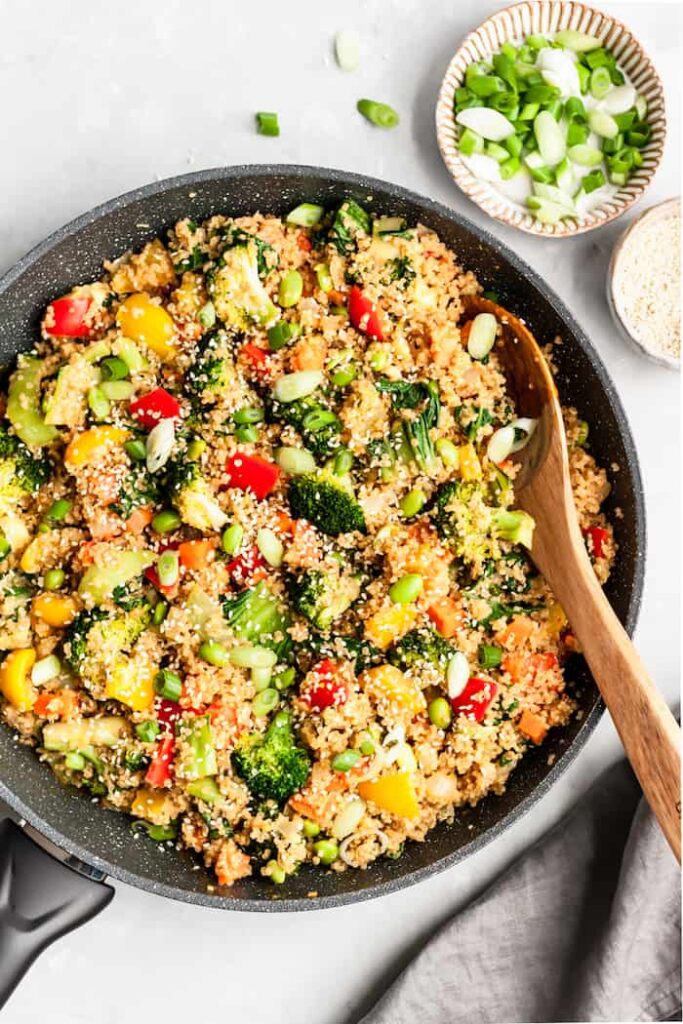 THURSDAY
TOFU BROCCOLI PASTA From She Likes Food
Prep Ahead Tip: Recipe comes together in just 30 minutes or less.
Vegan/Gluten Free Substitutions: Recipe is vegan, use GF pasta to make GF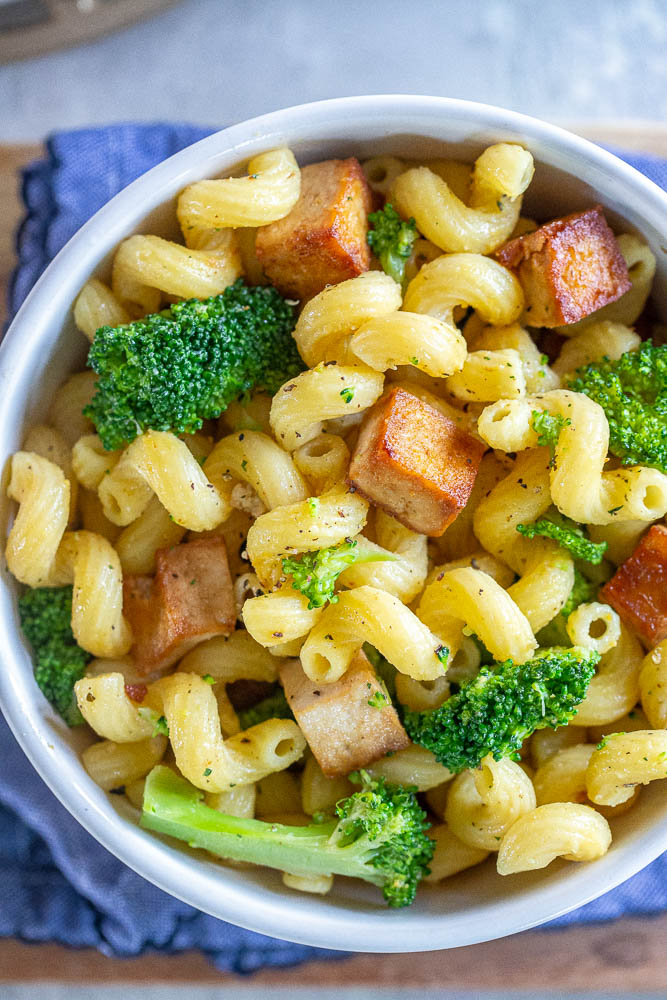 DESSERT
GINGER MOLASSES COOKIES from She Likes Food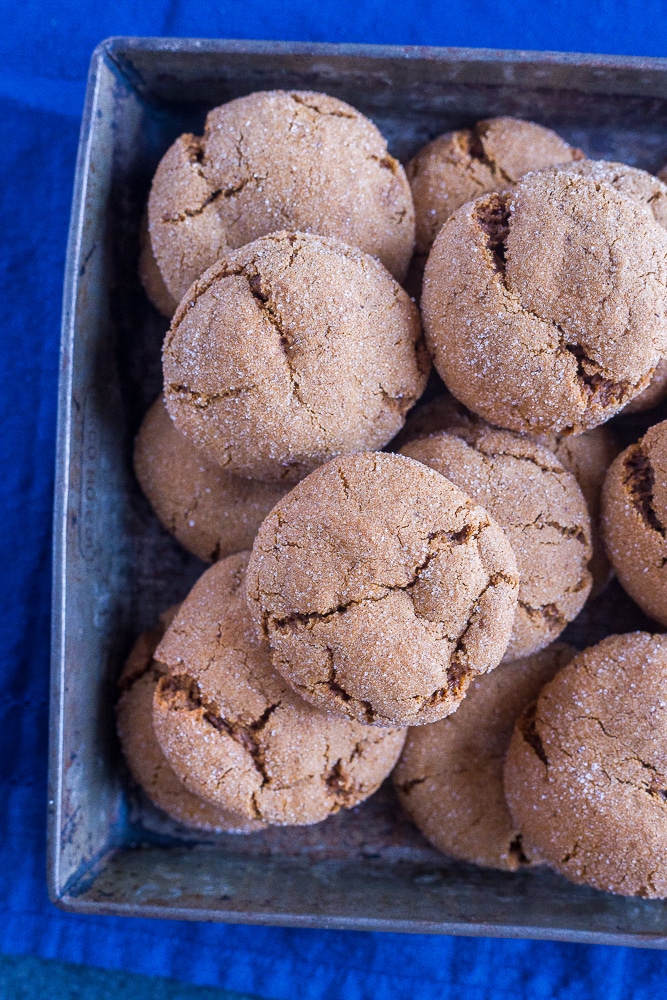 SHOPPING LIST