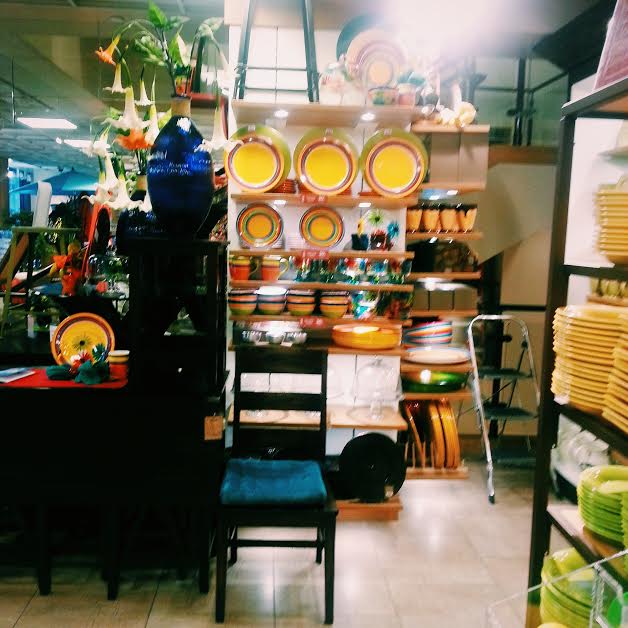 1. I have a Pier One problem.
2. Scratch that. My credit card has a Pier One problem. I have a Pier One love affair. When they rewrite the nursery rhyme about the woman who lived in her shoe to one about a woman who lives in her food props…that will be me.
3. This weekend is sari-wearing wedding weekend!! As the maid of honor, I kind of have a speech to give on Saturday and I kind of haven't started writing it. I just feel like I still have a lot of ruminating left to do, and I need to figure out the right angle to come at it from. Plus, I write better under pressure.
4. Don't tell the bride.
5. The.Boy and I went out for impromptu margaritas last night. It's been one of those weeks. And it was only Tuesday. Hold me.
6. I'll be headed to New Hampshire for five days next week to talk about lysosomes, endocytosis and vesicle trafficking for 120 hours straight. It you don't know what any of those words mean, consider yourself lucky. And if you do, well. I'm sorry.
7. I foresee myself taking a lot of naps. Hopefully not during lectures, but we'll just see where the wind takes me.
8. Unpacking all my summer clothes has made me realize that I am desperately in need of new summer running pants. Normally, I'm a Brooks girl all the way (and no one is paying me to say that), but I'm open to new things. What are you favorites??
9. These are my life. I will not rest until I have them.
10 Also, these. When do I get to turn 5 again??