Peanut butter and jelly bars – this dynamic duo is not just for sandwiches anymore!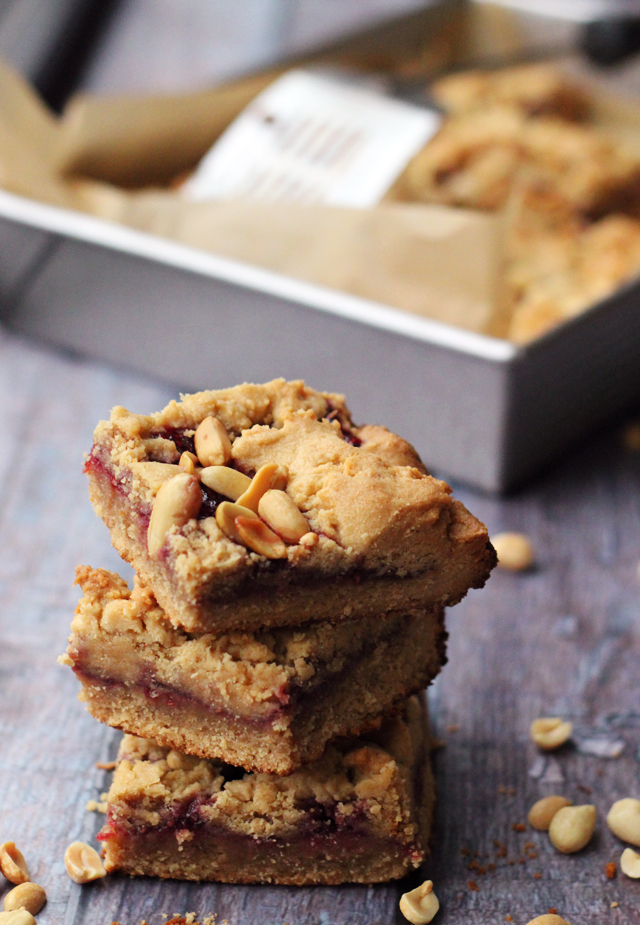 Remember when we didn't worry about eating our veggies and our only concern was how much peanut butter mom put on our sandwich, whether she cut it into triangles or squares, and just where oh where was that glass of milk she had promised?
The.Days <– those were.
Now we all sit in the lunchroom comparing notes on how much kale we ate the night before and saying things like, "Are those walnuts instead of almonds on your salad?! You crazy."
I mean, I think we all know I love a good kale salad, but they don't call it throwback thursday for nothing.
And nostalgia doesn't get any better than raspberry jam sandwiched between two peanut buttery shortbread layers. It's not quite Wonder Bread. But it'll do.
Head on over to Girl Versus Dough for the recipe and make sure to congratulate Stephanie on just how totes adorbs her brand new bundle of joy is. I'm guest posting over there today to give Steph a little bit of a blog breather while she adapts to new motherhood. And peanut butter and jelly bars are where it's at.