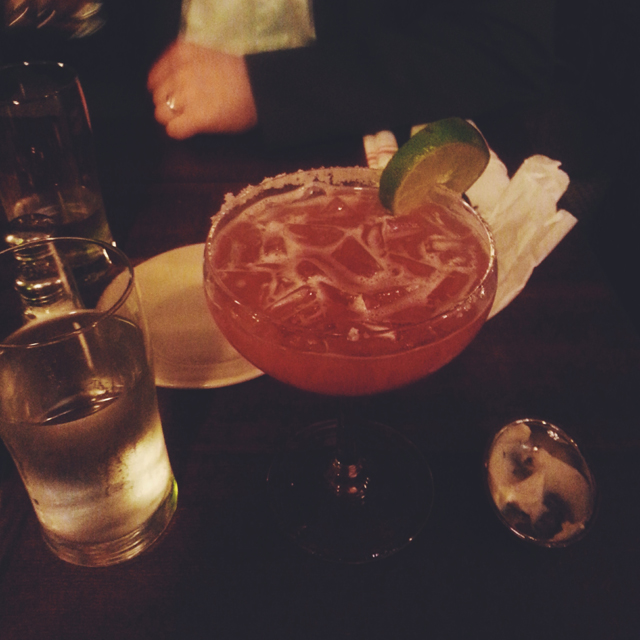 1. Is it Friday yet?
2. Seriously, though, is this week going slowly or WHAT. It doesn't help that one of my bestest(est) friends is having a baby and I've been hanging on the edge of my seat waiting for him to come. I am so ready to snuggle him.
3. Are you guys watching The Blacklist yet? We are OBSESSED. It's a little bit like 24, but so.much.better.
4. Just, um. Don't watch it after eating. Or if you have a heard condition.
5. Actually, I know we've been watching too much of it because a few nights ago we heard some banging on the roof and the.boy, totally seriously, asked me if I thought someone was setting up a bomb up there. Ummmm, no.
6. How are you guys doing on your holiday shopping? Good? Bad? Delinquent? We have bought nothing. I am so thankful for Amazon Prime. How did we ever do Christmas without it?
7. Crying baby-meets-Santa photos. Is it wrong that I get such a kick out of them?
8. Don't answer that.
9. A few of you have asked where I got the macaron ornament from and the answer is SUR LA TABLE. AKA foodie mecca. No one is sponsoring me to say that. I'm just in love.
10. I made the life mistake of letting Spotify compile a list of my Top 100 listened to songs of 2014 and it is disturbing how bad my musical taste is. I can't tell you any more for fear you'll disown me.
11. Hint: Ariana Grande is number one. WHO AM I.