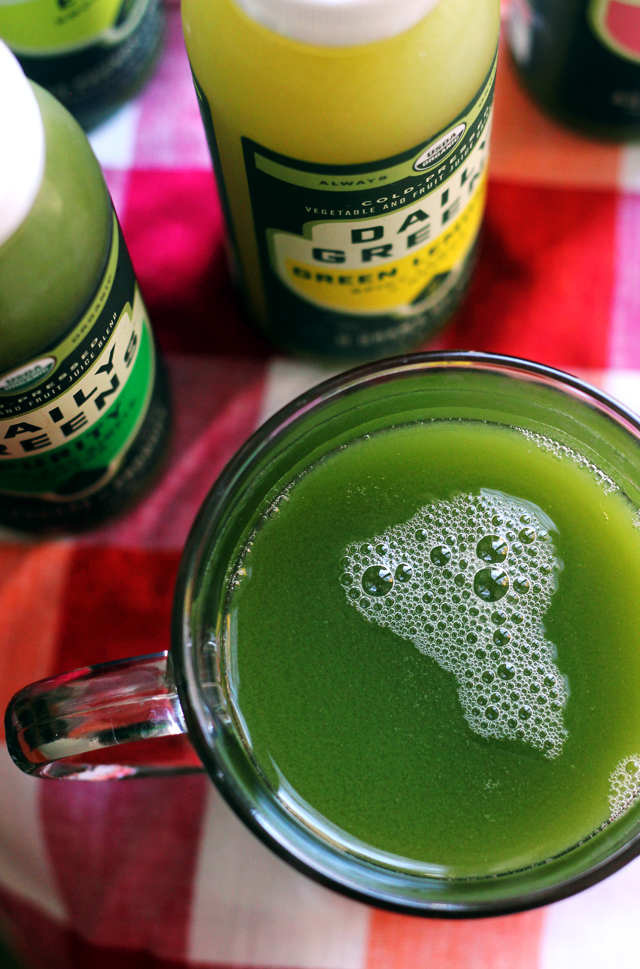 You guys, I have something mega serious to get off my chest.
I am not Kim Kardashian.
I repeat, I AM NOT KIM KARDASHIAN.
By which I mean, it's been six months since I've had a baby and I still cannot fit into my high school jeans.
Or my college jeans. Or even my pre-baby jeans.
Everyone's always like, "you'll lose all the baby weight with breastfeeding!!!", but no one mentions the large percentage of women who hold onto a fair portion of the weight while breastfeeding and can only really lose it after they wean. Though, I'm sure the large volumes of ice cream I eat on a weekly basis are also not so much helping.
Well, I'm not planning on weaning any time soon, but that doesn't mean I can't make some lifestyle changes that can set me up for success in the meantime. For instance, yesterday I went for my first run in a year! And it felt terrible!! But also really good! And now I can barely walk, but no regrets.
I also started starting my day with a little something green to accompany my morning oats and large volume coffee bolus in the form of Daily Greens green juice. Sure, I could probably make green juice myself but who has the time!?! Not me. Plus, I take comfort in knowing that all of their juices are 100% organic from family-owned farms that are just hours away from their juicing facility. The juices are cold-pressed and never heated, meaning that they retain all of their nutrients and are bottled immediately in a cold environment for that very same reason. Each 12 oz bottle is made from 4.5 POUNDS of produce with no added sugar, preservatives, or artificial flavoring.
More importantly than all of that…THEY TASTE GOOD. Really good.
Their Green Lemonade is my personal wake-up favorite. It somehow has the perfect hint of sweetness with the most subtle spicy notes that energize you to get your day started. Then, their Hydrating Greens blend is so refreshing after a long day (or a long workout) with its mix of watermelon, juicy greens, and spearmint.
I could pretty much go on and on (and on) about every flavor and when/how I like to incorporate it into my day, but it's probably best if you don't just take my word for it but actually try them yourself! They can be purchased at a wide variety of grocery stores, including Whole Foods, Sprouts, Kroger, Safeway, Costco, or Target. Or, for more information, feel free to check out Daily Greens on Twitter, Facebook, and Instagram!
Find Daily Greens at grocers near you such as: Whole Foods, Sprouts, Kroger, Safeway, Costco and Target.
This is sponsored content produced by me on behalf of Daily Greens. The opinions are all mine.