One of my go-to dinners for when I need an easy and stress-free dinner is homemade black bean tostadas with peppers and onions. They're fresh, tasty, and a family-friendly meal!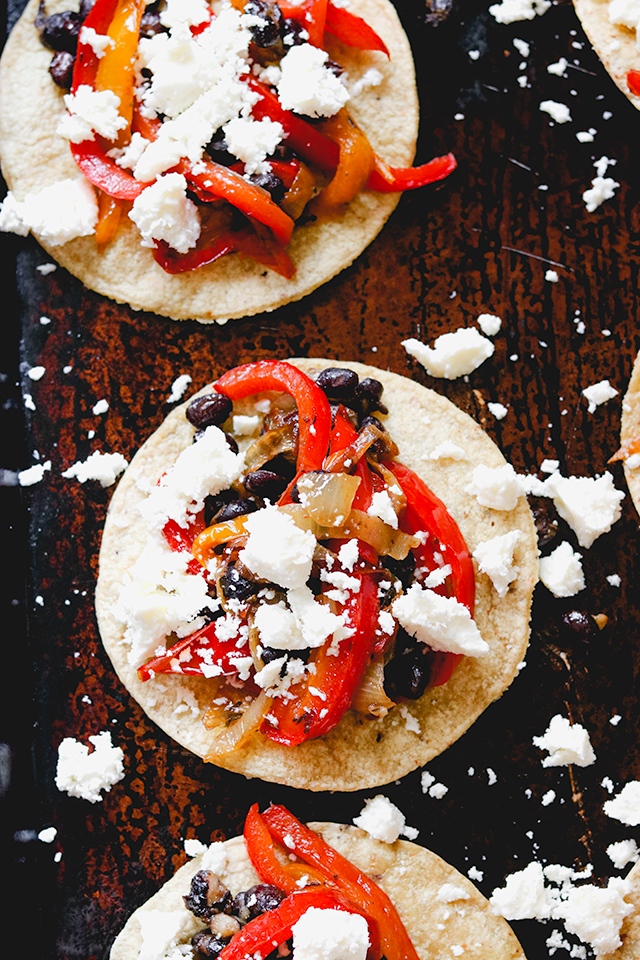 Like it or not, we're diving headfirst into back-to-school season and with a child who is *I pray* going into a real physical school for the first time in her life, I am hellbent on gathering all of the easiest dinner ideas for when we're both exhausted after a day of school / homework / drop-offs / pick-ups / work and just need to veg on the couch for a while. 
Moms out there – you with me?