Straight from the Smitten Kitchen Every Day cookbook, these blueberry muffins have the perfect blueberry:muffin ratio and make for a delicious breakfast treat.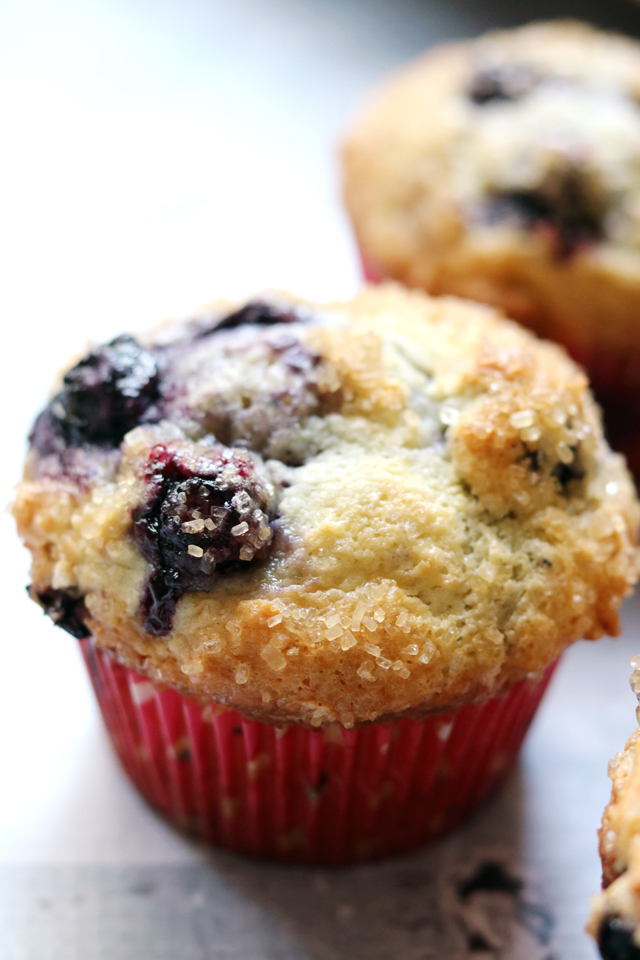 It's been a bit of a state of breakfast doldrums around here.
Probably my fault since I woke up one morning a few months ago and up and refused to make Remy her weekly batch of French toast. Call me a bad mom, but I just couldn't anymore!! I felt like I was feeding her carbs and eggs and cream and not a single nutritious thing for breakfast (the only time she'll reliably eat anything!!). She took the change surprisingly well for a toddler who tantrums at just the hint that I'm going to do something she disagrees with, and since then it's been yogurt + peanut butter + fruit on a daily basis.