These plum, cinnamon, and almond muffins are filled with rich almond flavor from a hefty amount of almond paste in their batter and then are stuffed with a refreshing plum compote.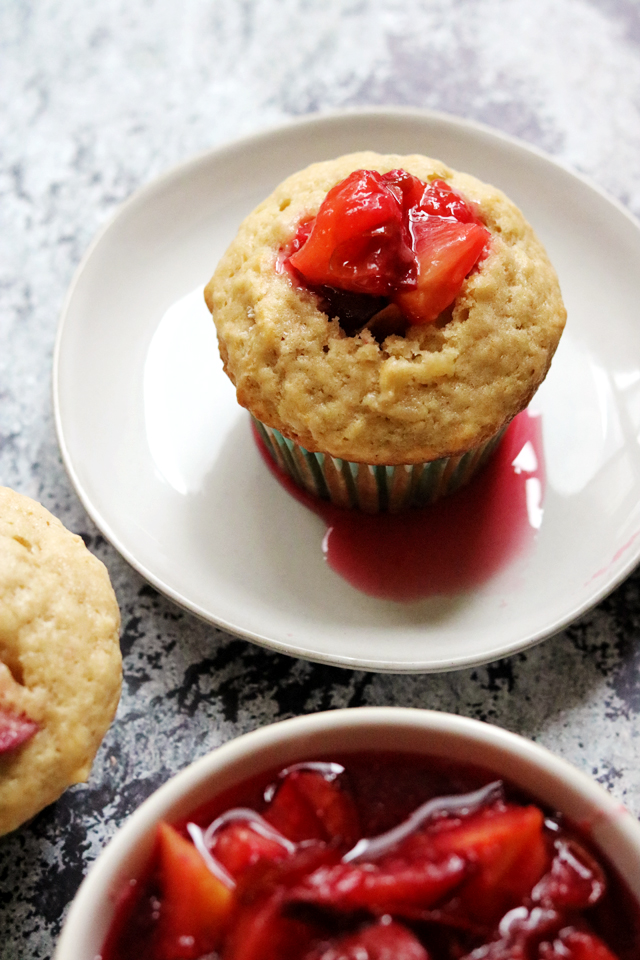 Stone fruit season is now, and I am HERE FOR IT.
I *may* have five plums and six apricots in my fridge right now, along with a peach pie, and more coming with the groceries today.
And it somehow still feels like not enough.