THE BEST flaky homemade yeast biscuits – made with an easy laminated yeasted dough, these are fluffy, buttery, and completely addictive.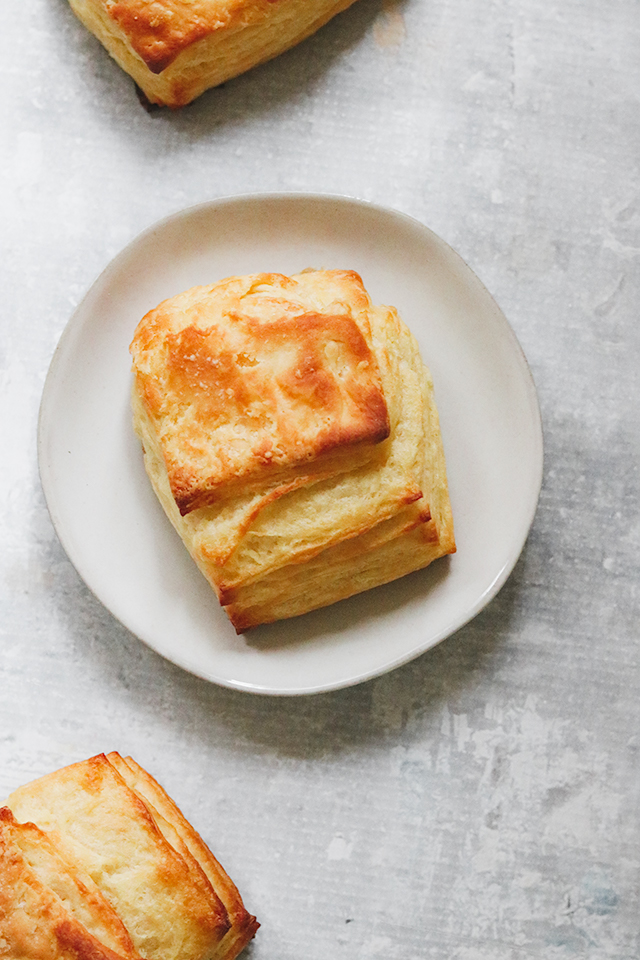 Prior to spring 2020 (ahem) I would have told you I was the least qualified person on this earth to lecture you on the virtues of a good biscuit. 
Any biscuit I ate in childhood definitely came from a can, I don't have any heirloom family recipes to pass on (unless I'm somehow distantly related to the Pillsbury family – DOUBTFUL), and even in adulthood I'd only made biscuits a handful of times – certainly not enough to consider myself an expert on anything biscuit-related.