This creamy bucatini with zucchini, peas, and spinach is stuffed full of fresh veggies, so easy, and super delicious!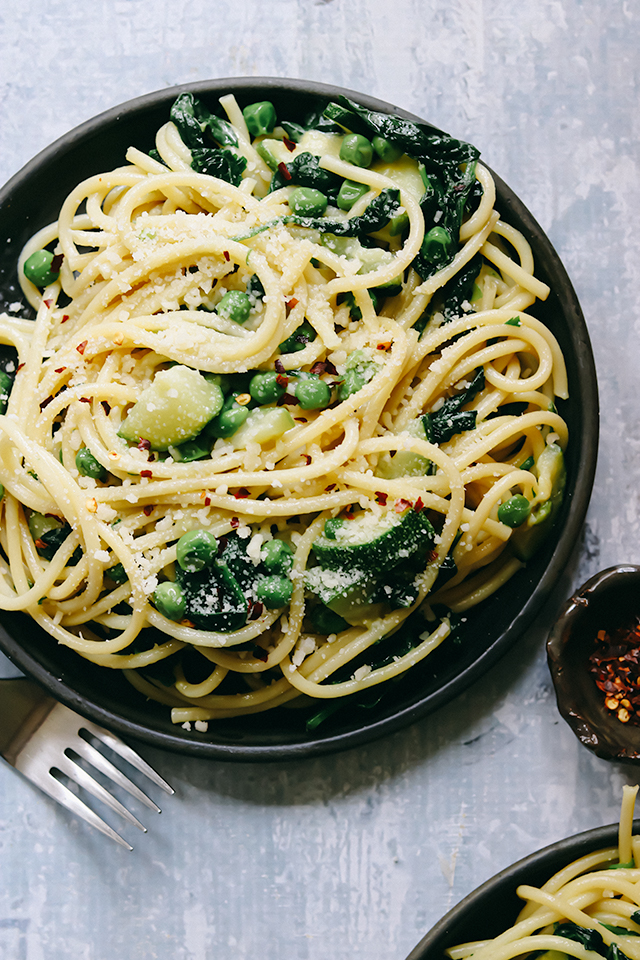 We're pouring our ENTIRE crisper drawer (and even an item or two from the freezer) into a pound of pasta today, adding some cream, and calling it dinner!!
Really pretty psyched about that.
It basically couldn't be easier and it might get our significant others off our back about the ice cream canister that's been taking up prime real estate (unused) in the freezer for the better half of a year.
WIN/WIN.