Green angel hair pasta with garlic butter is a vibrant dish made with a spinach, roasted garlic, and butter sauce. It's an easy and family-friendly weeknight dinner.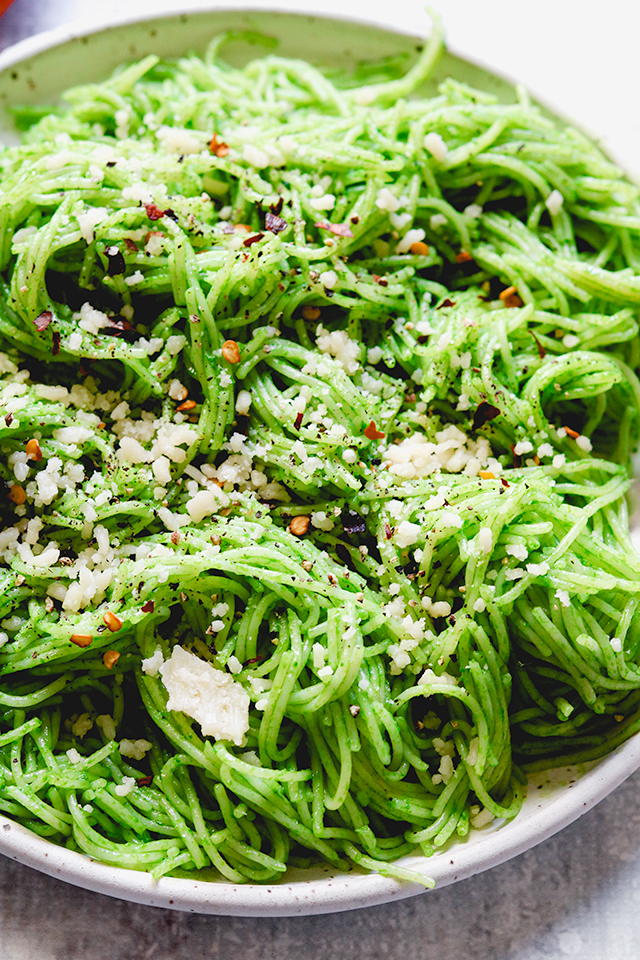 Yesterday I finally got around to making my holiday prep list, and let me just say this one thing: it's long.
Like "how can a full time working human with two children possibly complete all of this in the next four days and still make dinner every night" long. There's baking and cleaning and cooking and wrapping and DID I MENTION DINNER EVERY NIGHT.
It's very unclear how all of this will get done, but with a little Christmas magic and the brute force of a mother unhinged (aka with a LOT of coffee and very little sleep), it will.
Oh. It. Will.