A carrot sheet cake with brown butter cream cheese buttercream that is perfect for all of your spring celebrations!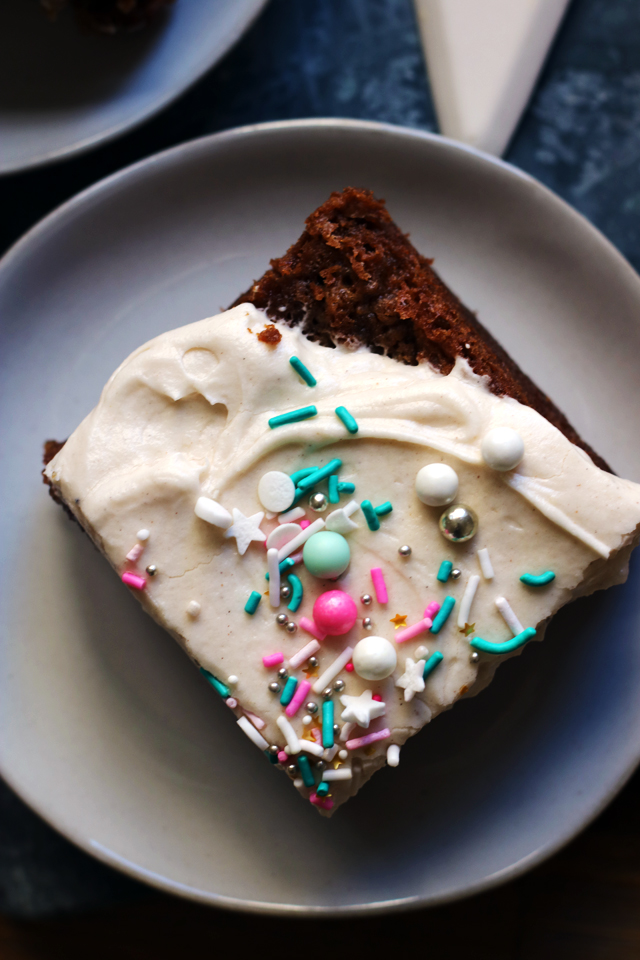 Carrot cake and I have a long and loving history together. For the longest time I was absolutely sure it was what I would choose for my wedding cake, but then I met this pistachio cake and the rest is history.
And I've been trying to make it up to my beloved carrot cake ever since!!