A lovely sweet roasted pepper, kale, and goat cheese shakshuka that is richly spiced and a great option for brunch or breakfast-for-dinner.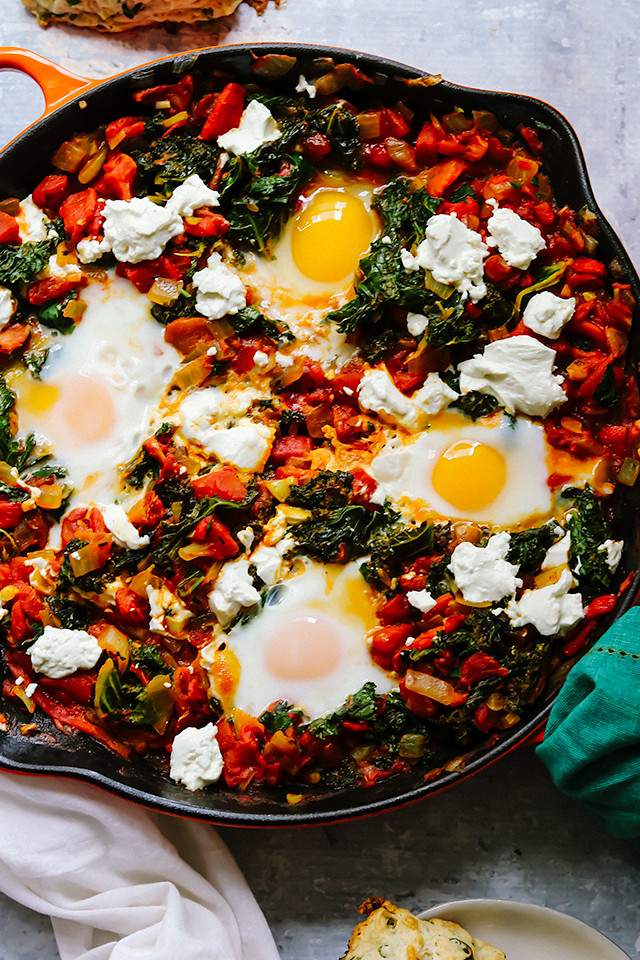 I was hoping that by having our entire family glued to each other's hips for going on two months straight, some of my food preferences would have started to rub off on my extremely opinionated peanut gallery.
Yet, NO.
My husband still needs his egg yolks to be fully cooked through and Remy will only eat eggs "the way they make them at school", which I think is cheese omelet that's been reheated in the microwave-style, but who can say for sure. Whenever I try to ask her any specific questions about it, she tells me we will just ask the school lunchlady when she goes back and I don't have the heart to tell her she probably won't.