A sweet and savory caramelized cherry tomato, potato, and goat cheese tarte tatin.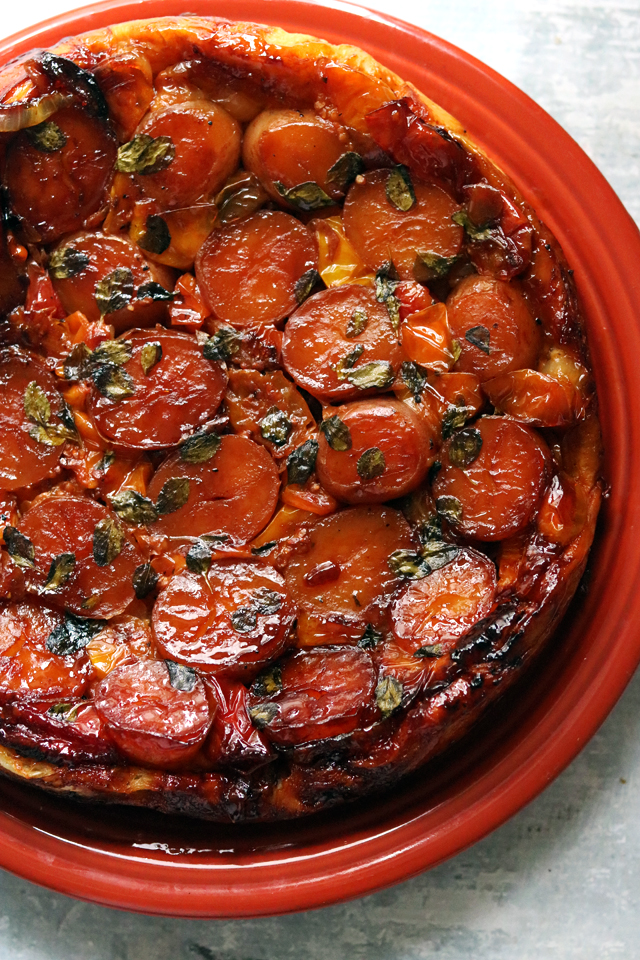 Ottolenghi calls this a "surprise" tatin and I'm not exactly sure what he meant by that.
"Surprise" because it's savory?
"Surprise" because it's so impossibly delicious that you can't even imagine how much so until you taste it?
"Surprise" to your self-restraint if you're able to not eat it all in one sitting?