Fresh and clean flavors abound in this recipe for salmon with citrus charred scallions and a lightly pickled smashed cucumber salad with toasted garlic and turmeric.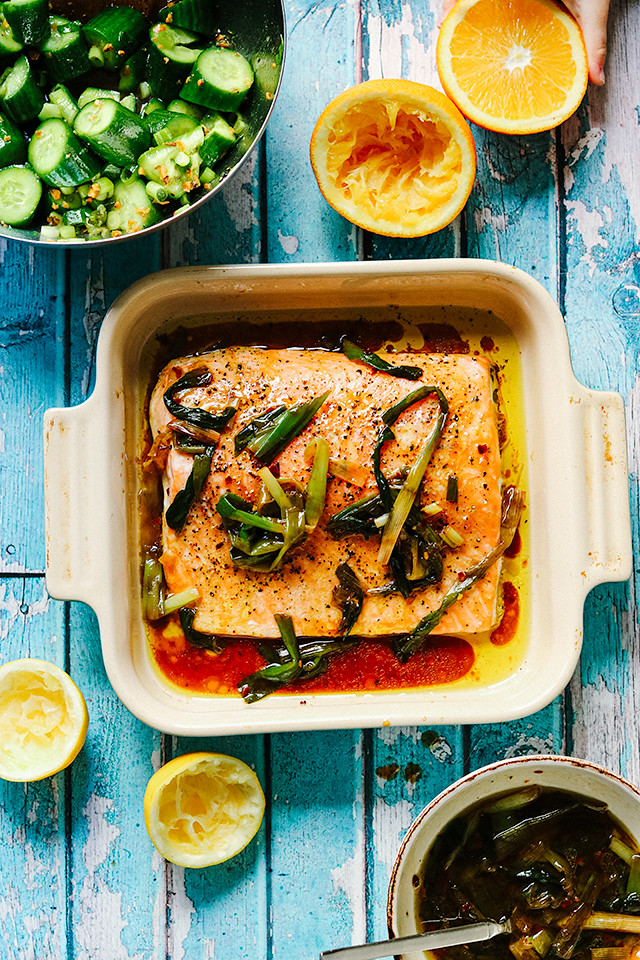 Remy's response to literally all of the food I put in front of her lately: No. I WANT FISH.
For a girl who previously lived on raspberries, pasta, and yogurt alone this is very confusing on many levels, but mostly because she is now refusing to eat all of her old favorites.
I feel like I don't even know her anymore.