Stuffed eggplant like you've never had it before – filled with a paneer and mango pickle mixture and served atop a bed of creamy coconut dal.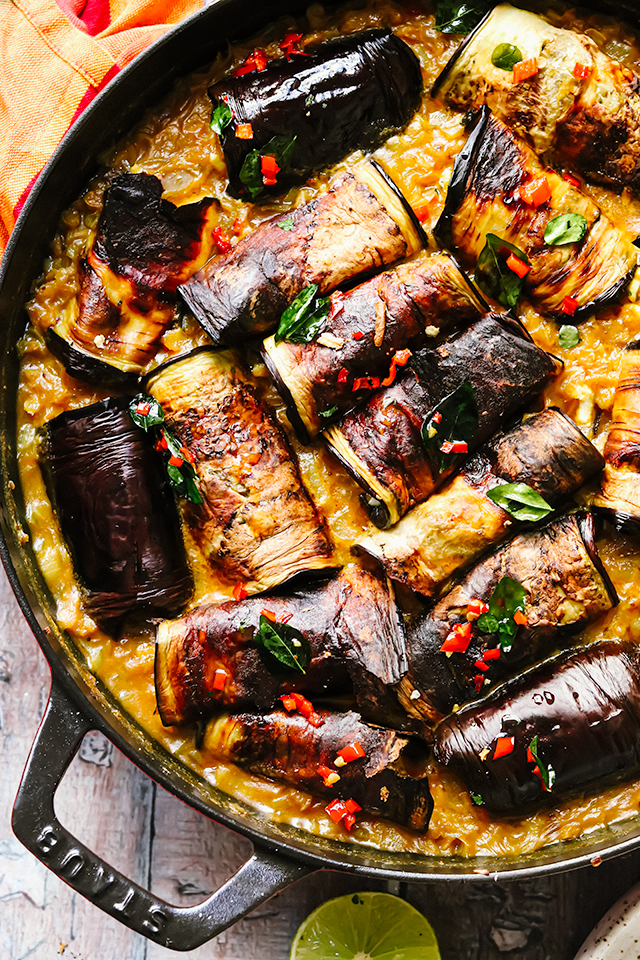 Oh eggplant, such a polarizing ingredient.
Some may wonder why I keep making it when my husband proclaims to hate it so much, but the reason is here! This! Exactly!
His actual words after eating this, "I know you don't usually like to make the same recipes twice, but you could make this again."
I mean, that's basically a standing ovation in man terms, am I right?