Rich milk chocolate and raspberry swirl blondies that are fudgy with the perfect balance of sweet and salty.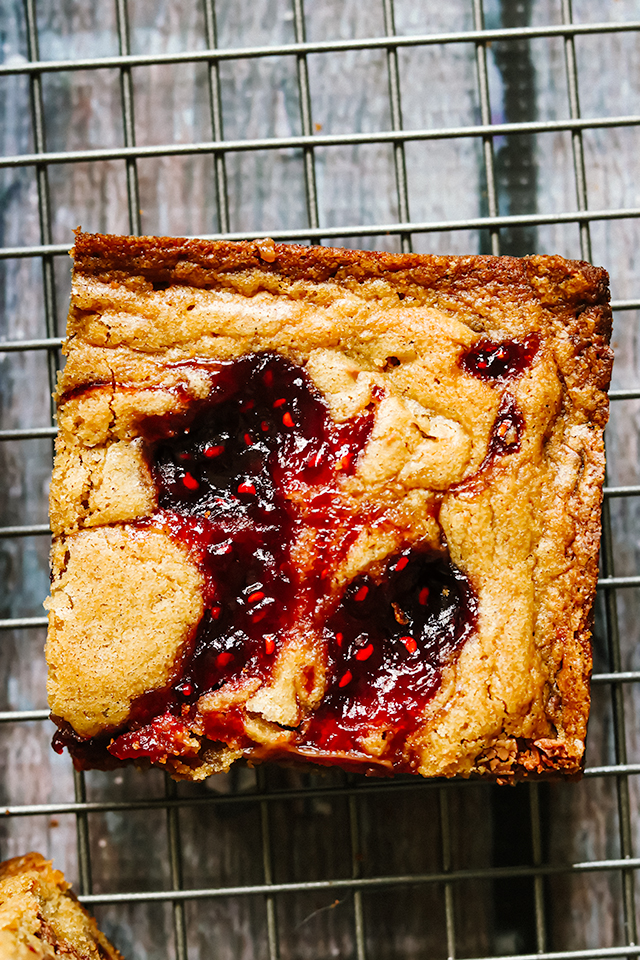 All the blondie lovers of the world, gather round! Now is our time.
Thick and fudgy blondies studded with oozy pockets of milk chocolate and bright raspberry jam swirls are happening in our kitchens this weekend (yes, that's an order) and nobody is mad about it.