A fresh-flavored Greek pasta salad with roasted broccoli, feta, and a lemon vinaigrette.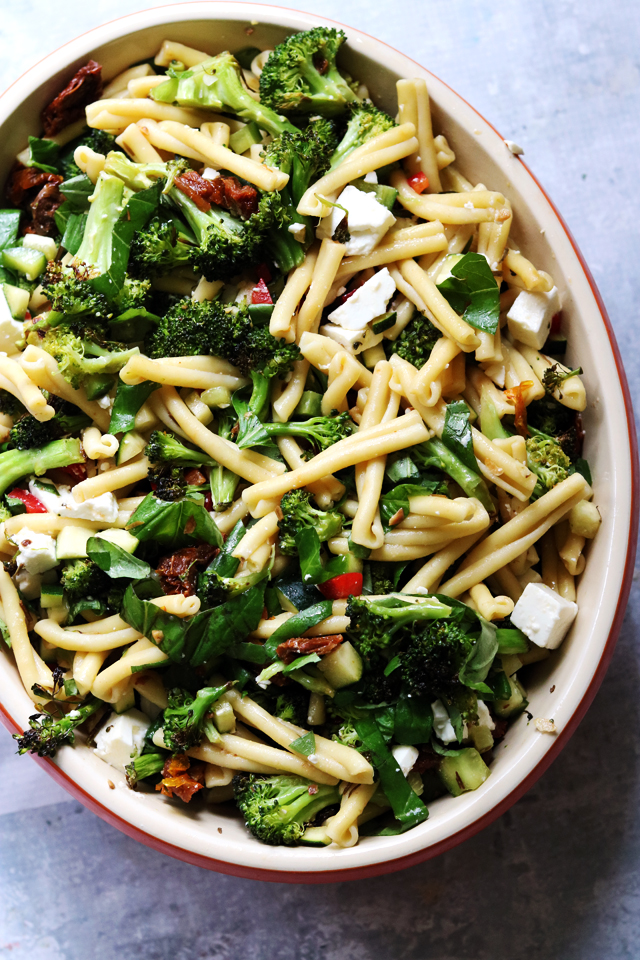 After this weekend we can wear our best pasta salads along with our white pants, and it's going to feel so good.
Are you ready??
I switched out my winter clothes for my summer clothes this week and I am NOT going back. White pants included.