A simple but delicious side dish of crispy smashed potatoes topped with fried onions and fresh parsley.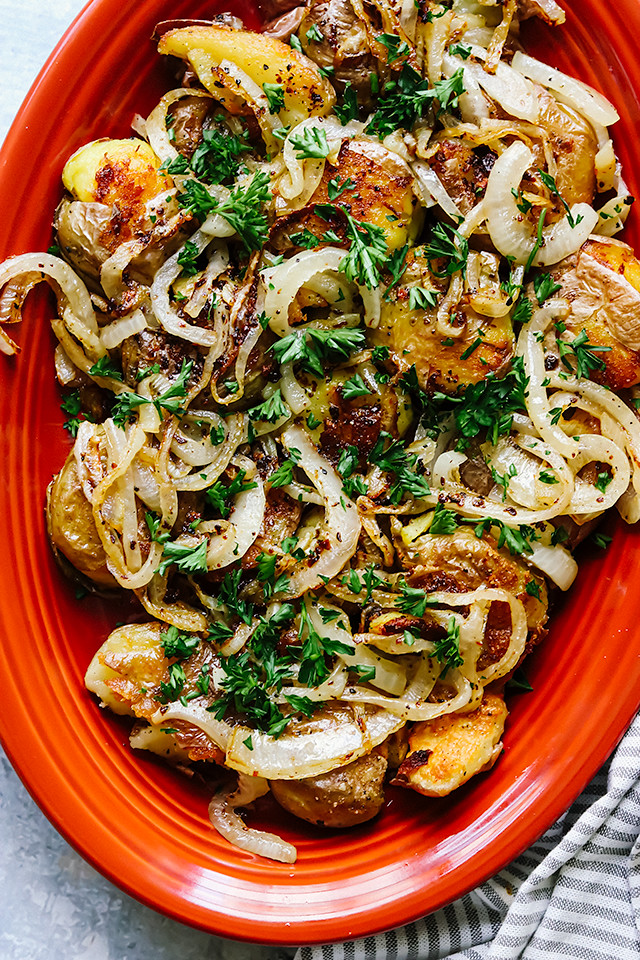 I'm going to say something really controversial right now.
Maybe this stems from the fact that my mother regularly served mashed potatoes made from a box when I was growing up…but yeah, I could totally live without eating a mashed potato ever again and be totally fine.
Wouldn't bat an eye or feel like there was some potato-sized hole in my life AT ALL.