A less traditional holiday pie, this rosemary honey shoofly pie has a gooey center and is topped with a buttery rosemary crumble topping that crisps up in the oven. The two together make for a perfect pie bite.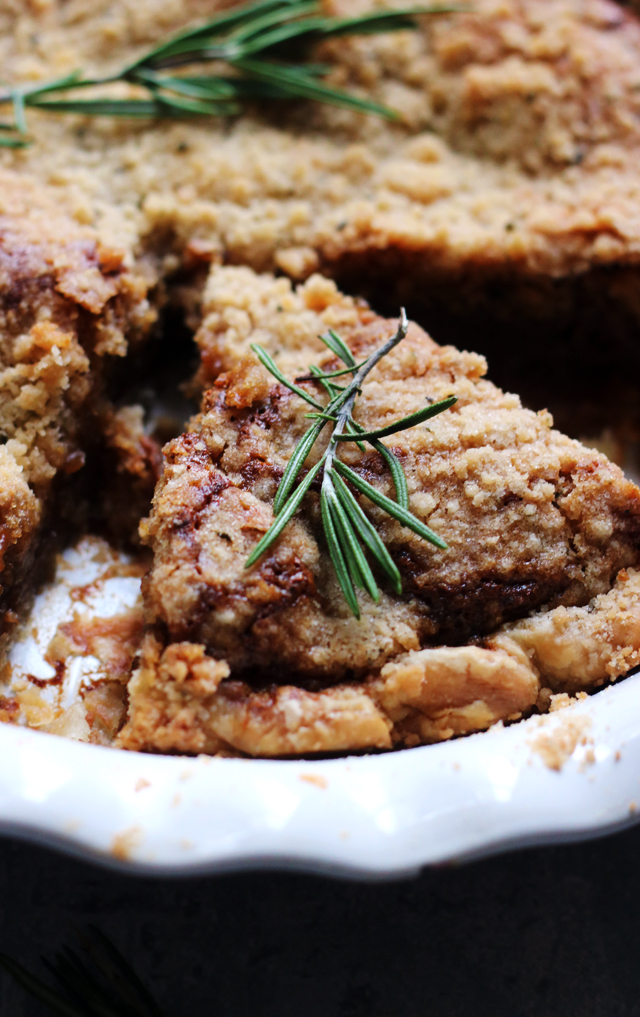 YES, I ATE THIS WHOLE PIE BY MYSELF.
No, I'm not ready to talk about it.