Roasted cauliflower and halloumi bowls served atop a freekeh pilaf and garnished with a pine nut-herb relish and tahini-yogurt sauce.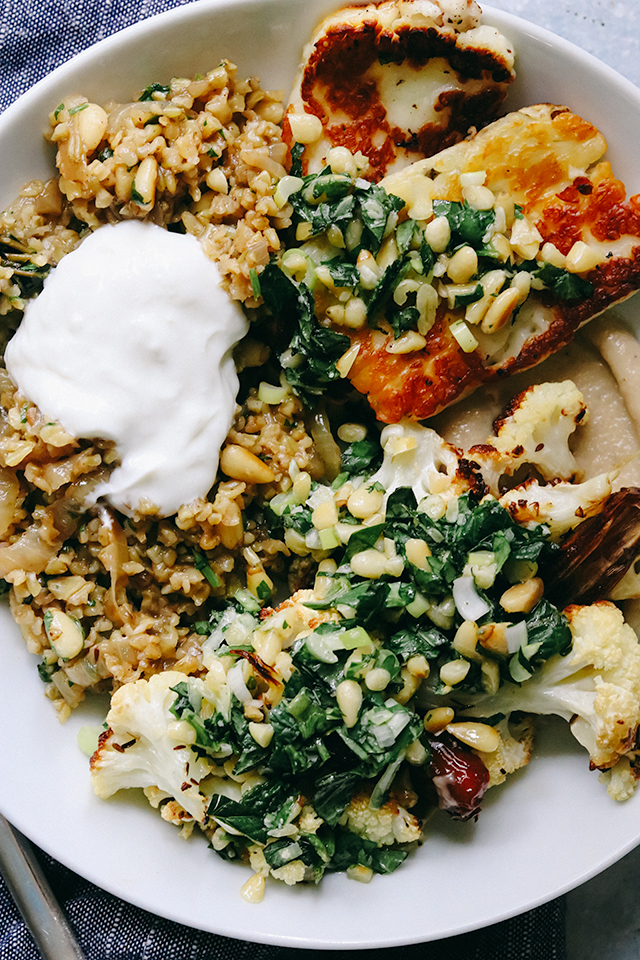 You have probably deduced this from the fact that I have now published three halloumi recipes in as many months (with plenty more gracing the archives), but halloumi is one of my desert island foods.
Yes, if I were trapped in an arid climate without any access to refrigeration, then OBVIOUSLY I would choose a highly perishable, dairy-based food product to have with me. Let's face it, I have no survival skills (see above) so if I'm going down anyway, I might as well eat what I want.
Halloumi it is!!