Pasta is tossed with a creamy parmesan butternut squash sauce and baby greens in this easy weeknight meal.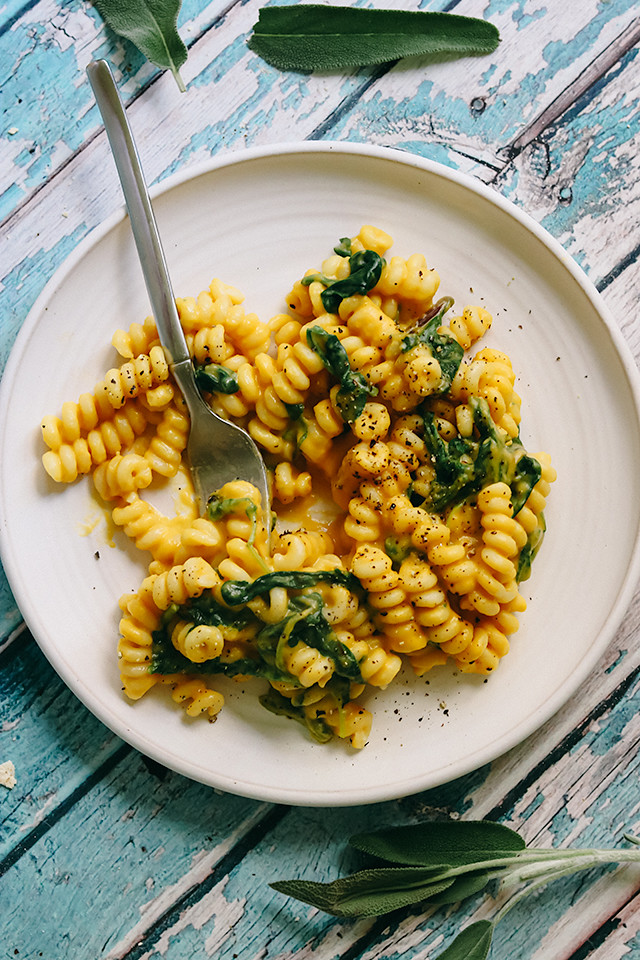 SAVE ME.
From myself.
From the Amazon Christmas toy catalog we got in the mail that Remy just discovered and thinks is a "workbook". Look, I'm not telling her otherwise.
Does that make me a bad mom?