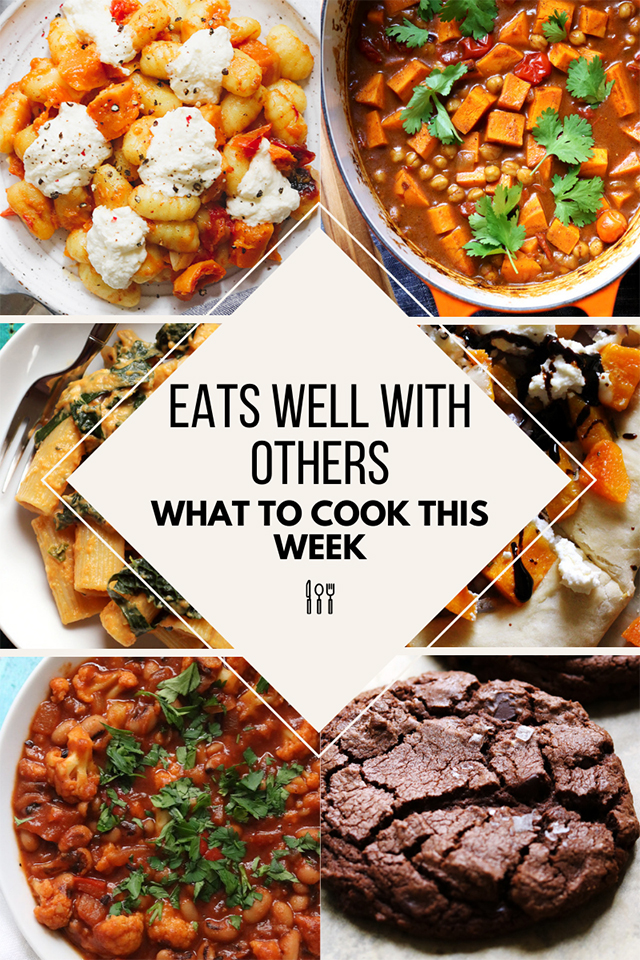 Happy weekend! For anyone wondering, Remy did great with her vaccine last weekend. She didn't have a single side effect, not even a sore arm, and we are grateful for every little bit of extra protection.
This weekend is starting out fairly warm so we are planning to spend some time outside today. It may be one of the last good weather weekends and we need to make the most of it while we can!
Here's what we're cooking:
Starting off the week with crispy gnocchi with roasted winter squash, cherry tomatoes, and ricotta. One of my favorites!
Next up – a hearty and wholesome vegan black-eyed pea and cauliflower chili.
On Tuesday we're making Indian roasted chickpea and sweet potato curry. It bakes in one pot in the oven and is so warming!
Butternut squash pizza with ricotta and balsamic syrup is the perfect middle-of-the-week pick-me-up.
Finally, we're ending the week with rigatoni with spicy pumpkin cream sauce.
For dessert we're making TRIPLE chocolate cookies.
Happy eating!