Fusion burritos filled with creamy Indian butter paneer and sticky sushi rice.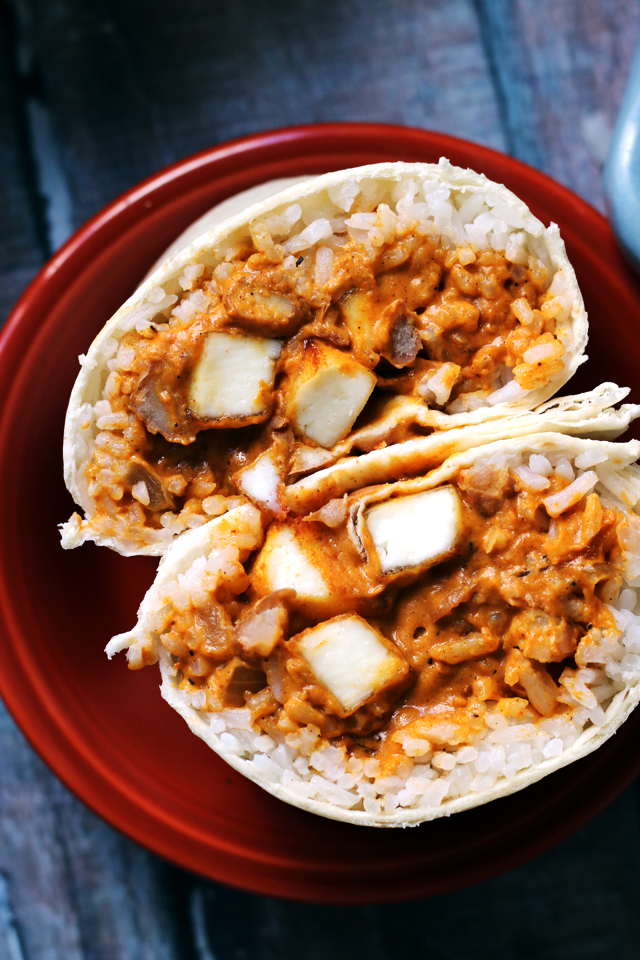 Where did we leave off?
Oh, right. I was headed to Phoenix for a wedding and dreading leaving Remy at home for the weekend.
So much has happened between then and now including:
(a) the stomach flu plague of 2017, courtesy of one of my child's small friends
(b) me almost passing out at work on Friday because of the aforementioned plague
(c) having to fly across the country and back and overall hold myself together/make wedding speeches/look presentable in front of a lot of people on no sleep and no food for daaayyyyzzzz
(d) a three hour plane delay
(e) and did I mention NO SLEEP
So excuse me for my extended absence. I've now tried to write this post three times after work and each time would just fall asleep at my computer.