A lovely Keralan spring vegetable coconut curry that is full of gentle spice and bright, fresh flavors.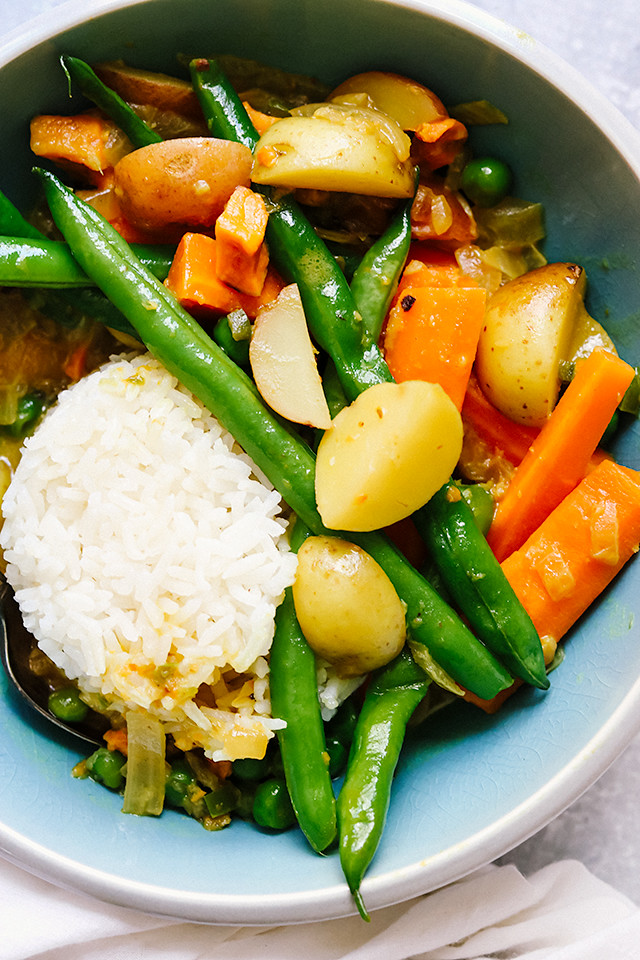 Are you guys still ordering takeout??
We've been getting it about once a week. You know, to support local small business and all that jazz.
But ooohhhhhh the production that comes with a takeout order is kind of hilarious. Basically we stand by the door assembly line style with the front line person washing all the packaging down with lysol wipes, the next person pouring all the food into our own bowls and transferring it to the table, and Remy trying to "help", which basically means touching things she shouldn't and then being forced to wash her hands every three minutes.
What a circus.