A creamy spinach gnocchi bake that is rich mascarpone and parmesan cheese with a nutty crunch from a toasted pine nut topping.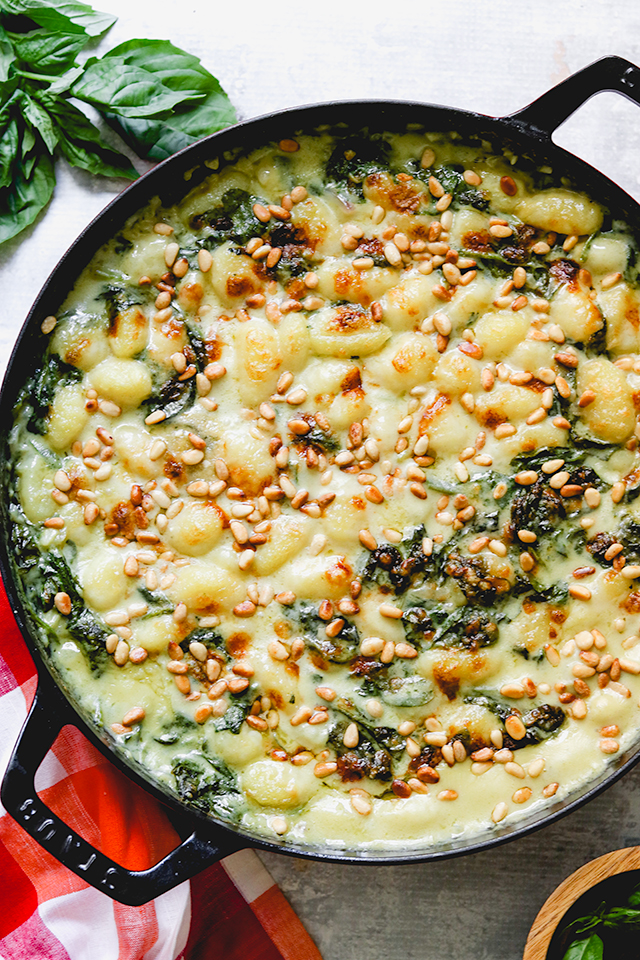 Super tender gnocchi pillows blanketed in a mascarpone-parmesan cream sauce (<– talk about the DREAM TEAM), packed with fresh spinach, and then topped with a crisp golden cheese lid and buttery pine nut crumble! 
I mean, SO MUCH YES to this.