This pasta alla pomarola is a great way to preserve all of those end-of-summer tomatoes for use all winter long! It is full of fresh tomato-basil flavor and freezes well so you can enjoy it even when tomatoes are out of season.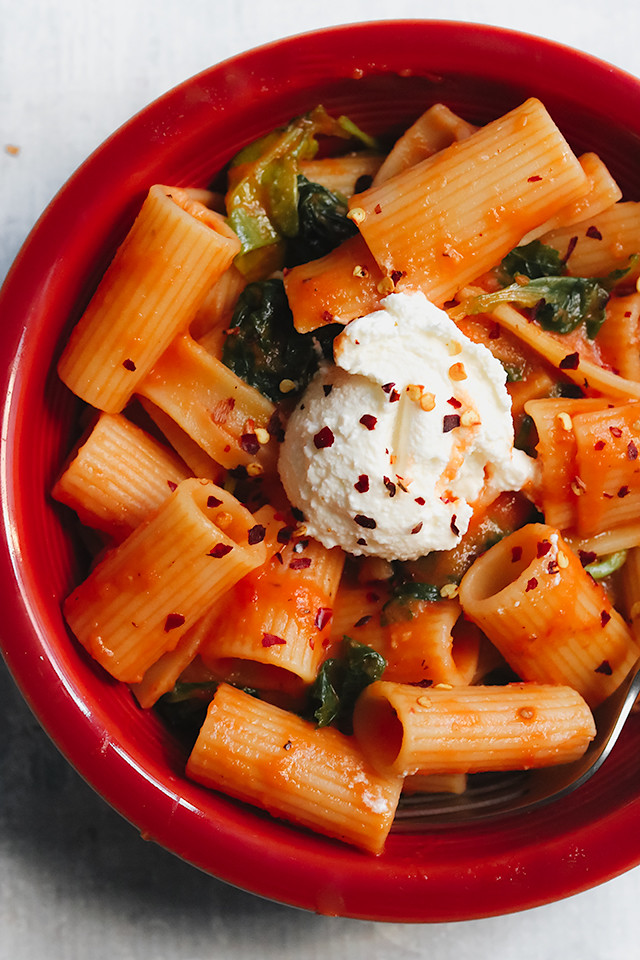 A homesteader I am decidedly not, but if there's one thing this quarantine has taught me it's how to stock my freezer to save myself from having to make dinner a few times a month.
When you've been making three meals a day for going on six months…every little bit helps.
Moms out there everywhere are nodding their heads in aggressive agreement.
I see you. I am you.