Pretty much the brownie-est cookies you'll ever meet! These chocolate truffle cookies contain three types of chocolate and are utterly decadent.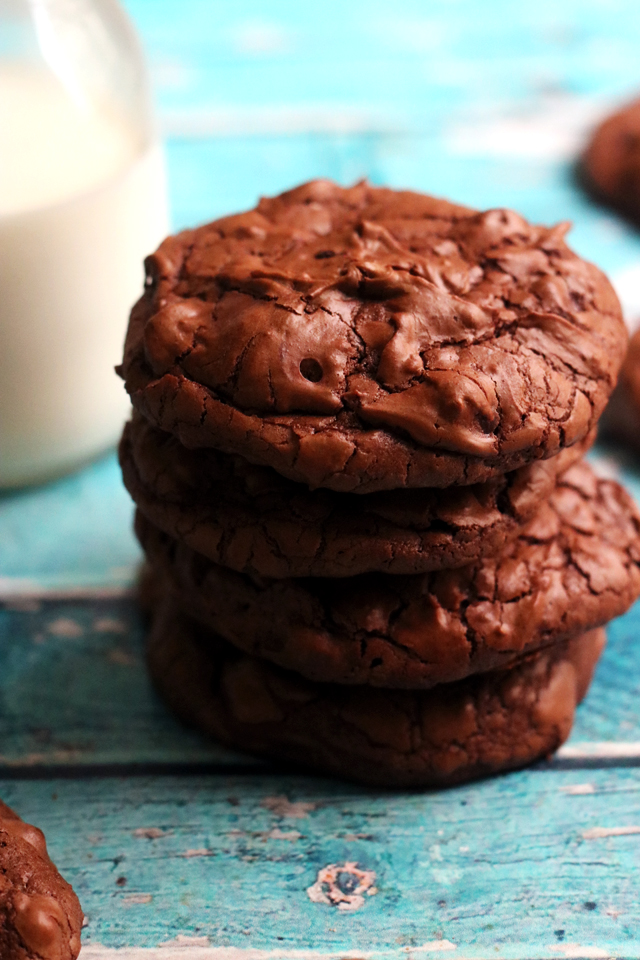 Maybe you've noticed, but I don't take to diets well.
I'm more in the camp of changing your lifestyle rather than crash coursing into some celery cleanse that lasts three days before you inhale all the complex carbs in sight.
For me right now that means exercising daily, making better food choices, and having more dance parties in my living room. It also means a weekly "let all hell break loose day" that involves eating dessert and not counting a single calorie. Because a lifestyle that doesn't involve weekly cookies is a lifestyle that is just not worth living.
That there is my truth.