A hearty vegan winter vegetable chili filled with a hint of spice, pinto beans, and winter squash.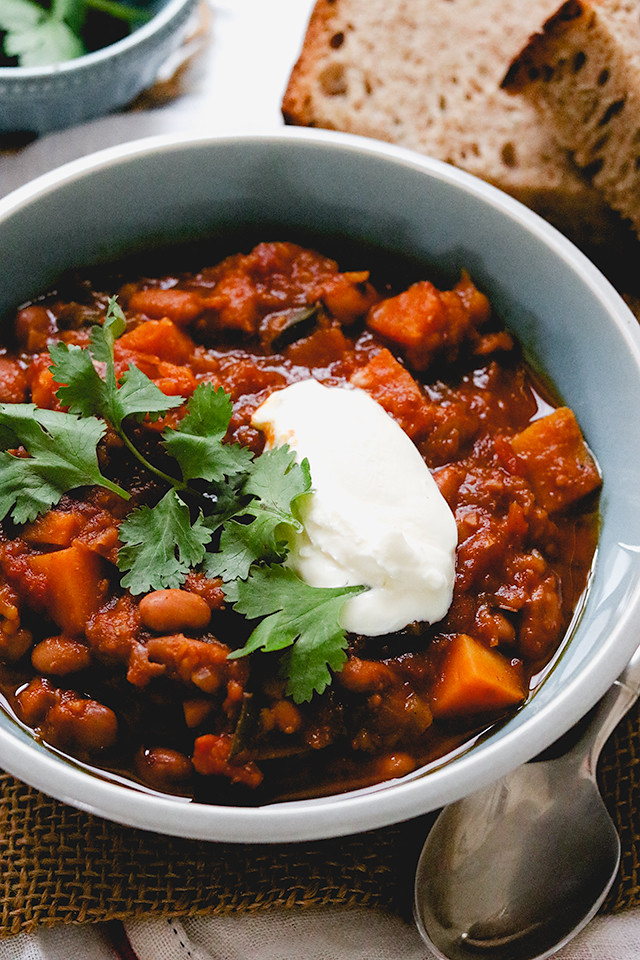 Count me out for any sort of restrictive, disordered January eating plans, but count me WAY IN for plant-filled, hearty delicious meals all year long.
Rather than any specific strategy or program, I'm more of the Mark Bittman "eat real food, mostly plants" mindset. It keeps me on the straight and narrow about 80% of the time, and the remaining 20% of the time I eat cake (okay, more likely pie).
Ain't nothing wrong with that.