These extra large pan-banging chocolate chip cookies are perfectly crispy on the outside with gooey cookie centers. They are the ideal chocolate chip cookie!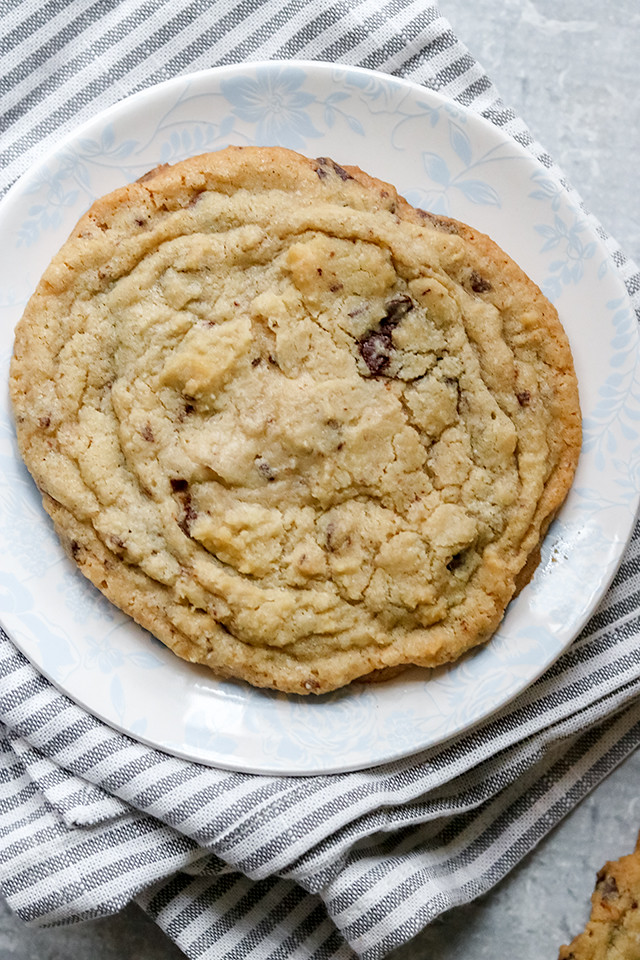 When I first heard about these cookies, I was convinced that the phrase "pan-banging" in the title referred to the fact that they were so good you would be driven to bang pans around your kitchen while eating them in celebration.
A New Year's Eve kind of scenario.
Well, yes. And no.