Everything you love about brunch in one pie! This lower east side brunch tart pairs a creamy custard with smoked salmon, capers, onions, tomatoes, and cream cheese bits.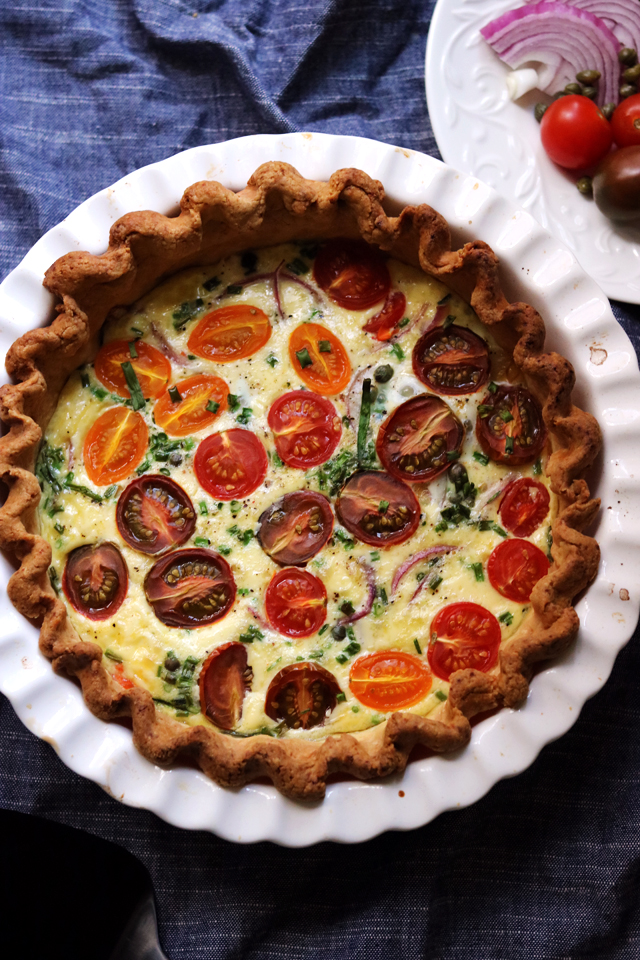 Oh, hi. I've made brunch plans for you this weekend.
And they are allllllllllllllllllllllllllllllll about this tart.
Let's be real – if it were up to me, I would eat brunch every day!!! Some might argue that might make it less special and I'd get bored of it, blah blah blah. Impossible!!! There are definitely enough brunch options to keep me occupied for all 365 days of the year x MANY YEARS. Unfortunately there's this pesky thing called work that stands in my way of my brunch-all-day dreams. My solution – put all of my favorite brunch things in one tart!!!!
And here we are.