Wednesday night (or any night) dark chocolate brownies that come together in minutes and will pull you out of a midweek slump with their rich chocolate flavor.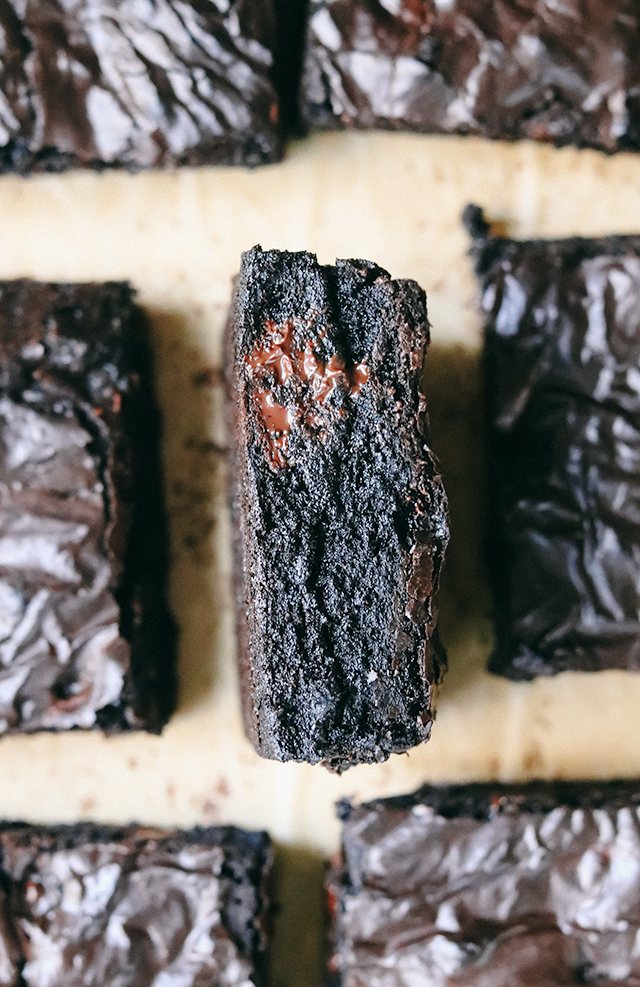 We're only two weeks in, but I can say with a hundred percent certainty that what this year calls for is BROWNIES, and lots of them.
Middle of the week, one bowl, gooey, thrown together in the time in takes your significant other to read your child a bedtime story (and best eaten after she's gone to sleep) dark chocolate brownies.
Who's in?