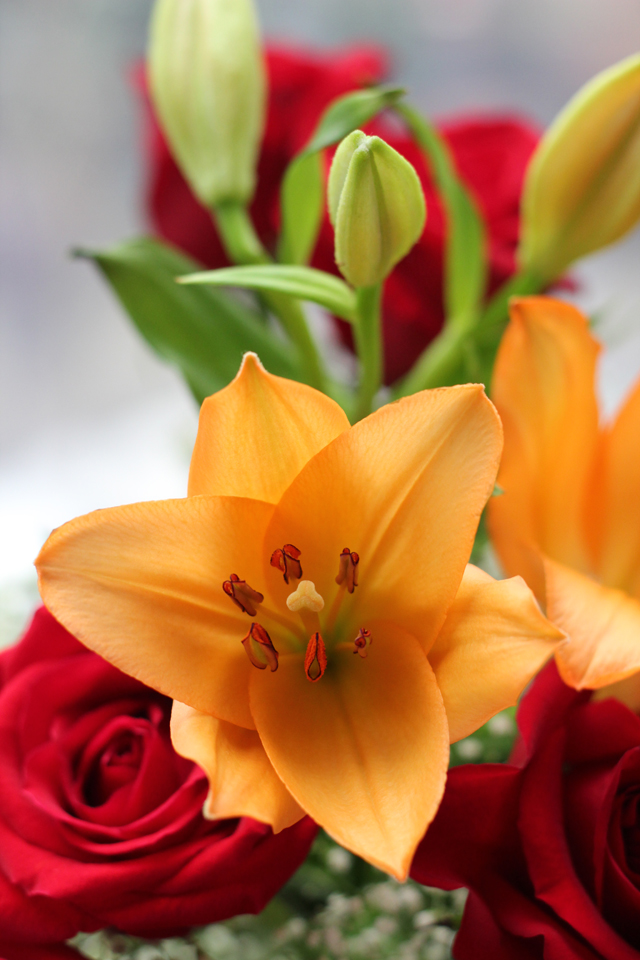 1. I like to think I'm not one of those needy girls who demands things on Hallmark holidays. But get me a nice bouquet of flowers and a (small) box of expensive chocolates and I'm set. (And I won't make you sleep on the couch. Ahem.)
2. And since the.boy bought himself a box of Russell Stovers, I refused to share my fancy stuff. All's fair in love and dark chocolate.
3. The.Boy and I have this vow to NEVER EVER go out on Valentine's Day because UGH the people and the love and the bad service and the overpriced food. Who needs that? So instead we went out on Sunday for dinner at Sons of Essex, Groupon-style. Which meant I got drunk on my two (awesome) cocktails and then ate this WHOLE SKILLET of truffle mac and cheese as my appetizer. And then dinner. And then dessert. And then the.boy rolled me home.
4. I got my second Stitch Fix yesterday and it was LIKE CHRISTMAS. Which, with all this snow around, is quite fitting. I took one look at these skinny jeans and they looked SO tiny that I was sure they wouldn't fit because, hi, I ate everything this weekend.
5. And then they did. And then I married them.
6. Speaking of marriage, is it bad luck to make my wedding cake for my birthday next week? Please send help.
7. I made my first fluffy pancakes this weekend. And they were whole wheat. Totally felt like I was winning at this whole wedding diet thing.
8. But…then I barely left the house on Monday and my Fitbit almost staged a mutiny. You would think walking from the couch to the kitchen five trillion times would add up to more steps, but no. It's actually just a pathetically low number that I am too ashamed to tell you.
9. Case in point, I showed The.Boy and HE LAUGHED. And he's not exactly mr. fitness over here.
10. Can we talk Downton (spoiler alert!). So did Bates do it…or not??