Pasta with slow-roasted cherry tomatoes and cream is rich and indulgent with bursts of juicy tartness from the roasted tomatoes.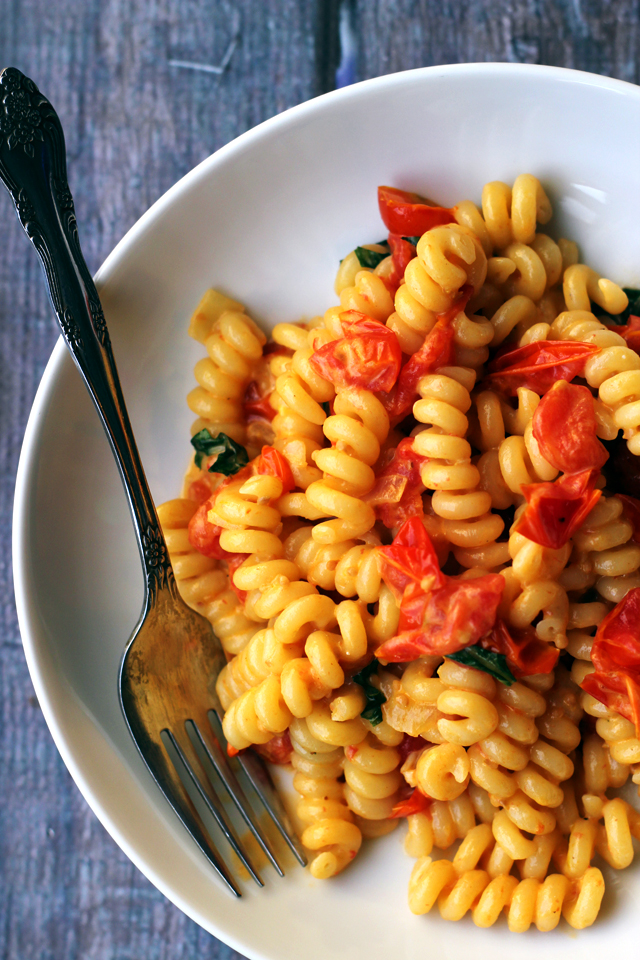 So, I'm kind of jumping the gun on tomato season.
But it was eighty degrees outside BOTH DAYS this weekend and as a result both my body and my food cravings are confused. They want sweet as candy juicy orbs of fruits-disguised-as-vegetables and they want them NOW.
Preferably of the organic, heirloom, locally grown variety.
Not that they're high maintenance or anything. ::snicker::
Luckily cherry tomatoes taste fairly good year-round, especially when they're roasted to deeply sweet, caramelized perfection.
And tossed with a cream sauce.
(Although, if we're being honest, anything would taste good with cream sauce. Even celery. And that's saying something.)
This luscious, comfort-full pasta is perfect for those not-quite-summer but not-still-spring days when you're not quite sure what to crave, while simultaneously craving everything. Plus it'll help you stave off your tomato withdrawals long enough to ensure that when you do finally crack, the tomatoes will actually taste like tomatoes and not bland, lifeless red mealy spheres.
Win, on all counts.
Pasta with Slow-Roasted Cherry Tomatoes and Cream
This pasta with slow-roasted cherry tomatoes and cream is rich and indulgent with bursts of juicy tartness from the roasted tomatoes.
Ingredients
1½ lb cherry tomatoes, halved
2 tbsp olive oil
salt and freshly ground black pepper, to taste
2 tbsp unsalted butter
1 shallot, minced
3 fresh thyme sprigs
¾ cup heavy cream
1 tbsp basil, chopped
1 lb pasta
½ cup parmesan cheese, grated
Instructions
Heat oven to 400.
In a large bowl, toss together the cherry tomatoes, olive oil, ½ tsp salt and black pepper to taste. Put on a parchment-lined baking sheet and roast for 20-30 minutes, or until the tomatoes start to burst and pucker up.
Bring a large pot of salted water to a boil.
Meanwhile, melt the butter in a large sauce pan over medium-low heat. Add the shallot and a pinch of salt. Cook, stirring frequently, until softened, about 7 minutes. Scrape in the tomatoes and their juices. Add the thyme and the cream, stirring to combine. Bring to a simmer over low heat. Stir in the basil right before combining with the pasta.
Cook the pasta in the boiling water until al dente. Drain, reserving 1 cup of the pasta water. Return the pasta to the pot and toss with the sauce. Add in ½ cup of the parmesan cheese. Add water if necessary to loosen up the sauce. Season to taste with salt and black pepper.
Serve with extra parmesan cheese.
Notes
Very slightly adapted from
The Glorious Vegetables of Italy
Nutrition Information
Serving size:
¼ of recipe
For more fresh-flavored pasta recipes, check out these: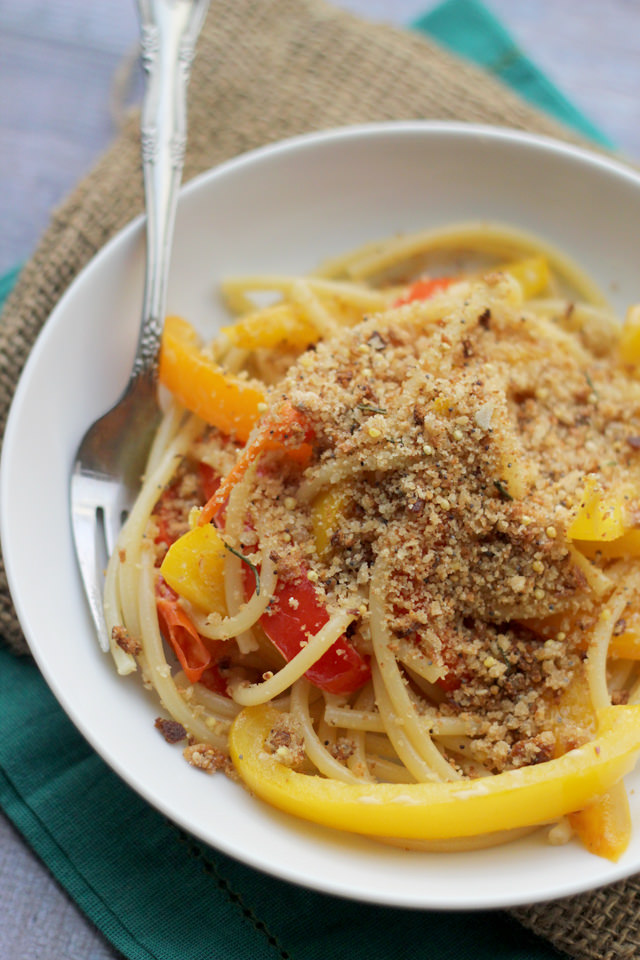 Bucatini Peperonata with Toasted Rosemary Breadcrumbs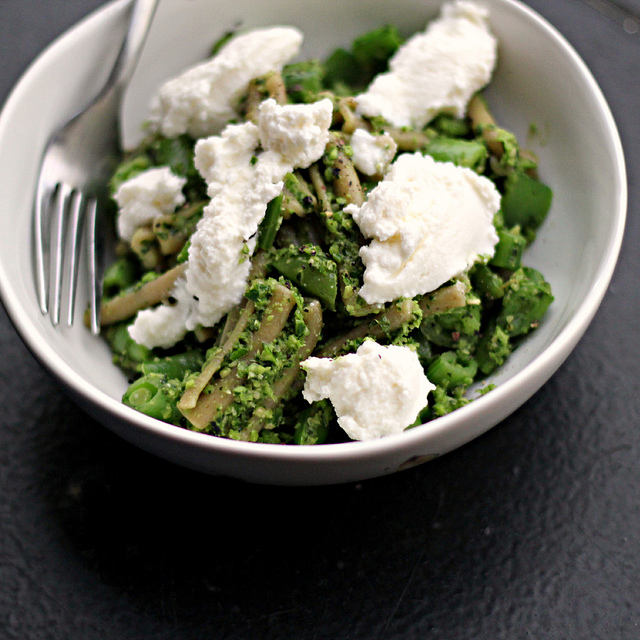 Pasta with Garlic Scapes Pesto, Sugar Snap Peas and Ricotta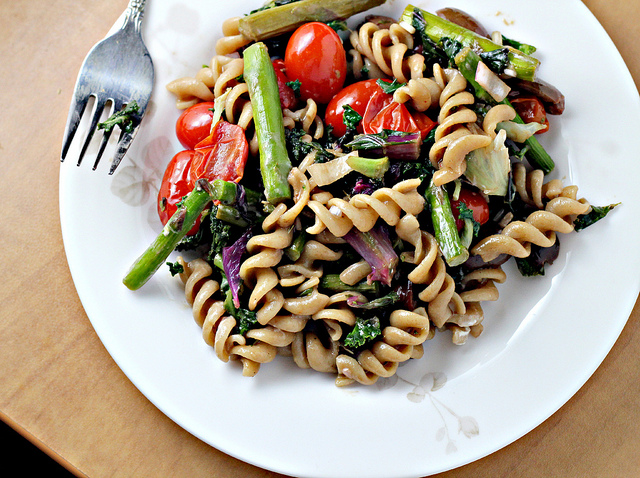 Roasted Asparagus and Tomato Pasta Salad with Goat Cheese
From Around the Web:
Creamy Tomato Basil Pasta with Spinach from Your Cup of Cake
Sundried Tomato Fettuccine from Table for Two
20 Minute One Pot Pasta with Fresh Tomatoes and Basil from Barefeet in the Kitchen
Creamy Spinach and Avocado Pasta with Roasted Tomatoes from Cook Like A Champion
Arugula Salad with Roasted Tomatoes and Pasta from Cookin Canuck