Spring desserts don't get simpler or more delicious than this strawberry vanilla bean buttermilk cake.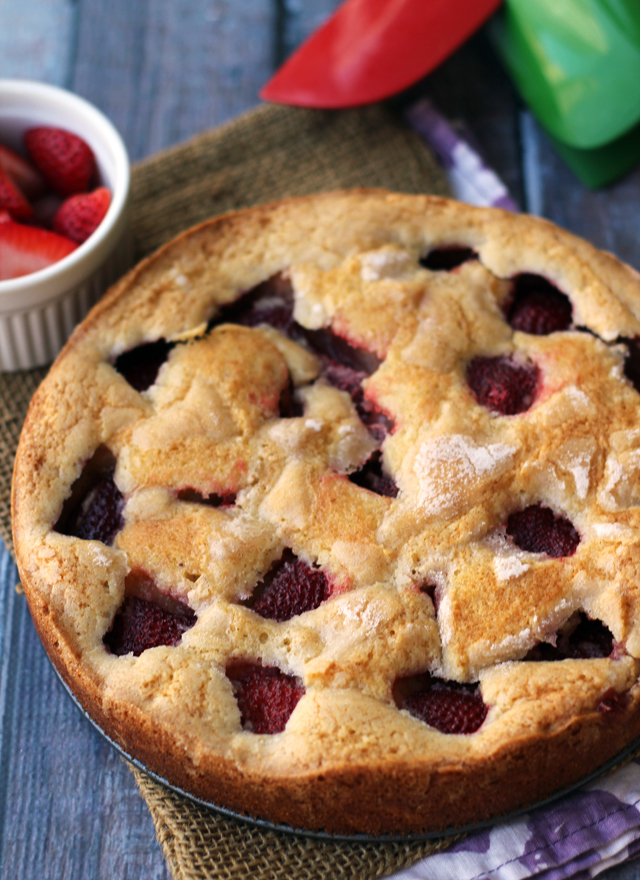 Today we're going to learn how to K.I.S.S.
Apparently, not everything in life has to be chocolate mocha covered, cinnamon ginger smoked paprika swirled, with a pickled cherry on top.
And nor would we want it to be.
(Ever.)
But in this day and age when it feels like everything has done been before, sometimes we (I) feel this compulsion to throw our (my) whole spice rack and half of our (my) pantry into a meal to ensure that it's original.
(Guilty as charged.)
But maybe what would be really crazy? Is if we didn't.
What if we just took as few quality ingredients as possible, threw them in a pan, and called it a cake?
I think I just blew my own mind.
There are surely going to be a few skeptics out there and to you, I present this cake.
It is the simplest of simple – a buttermilk vanilla bean cake batter is topped with ruby red in season strawberries and a sprinkling of sugar before being escorted to the oven, where the cake puffs up around the berries, encasing them in its warmth, and the sugar creates a delicious golden crust.
But this just makes it all the more alluring. Each bite tastes like a bit of happiness. Just plain good, easy happiness.
And you can't beat that. Even with a cinnamon ginger smoked paprika swirl. I promise.
When there are as few ingredients as this in a recipe, you really have to ensure that each one is the best it can be. So if strawberries aren't in season or don't look great where you are, then use whatever fruit your heart desires. This cake is really a blank canvas, so go crazy with it.
In a Mondrian and not a Pollock kind of way.
Strawberry Vanilla Bean Buttermilk Cake
Spring desserts don't get simpler or more delicious than this strawberry vanilla bean buttermilk cake.
Ingredients
1½ cups all purpose flour
¾ tsp baking powder
¼ tsp baking soda
½ tsp salt
6 tbsp unsalted butter, room temperature
1 cup plus 2 tbsp sugar, divided
1 large egg
½ cup buttermilk
1 tbsp vanilla bean paste
1 lb fresh strawberries, hulled and halved
Instructions
Preheat the oven to 350. Grease a 9-inch springform pan.
In a medium bowl, whisk together the flour, baking powder, baking soda and salt.
In the bowl of a stand mixer fitted with the paddle attachment, cream together the butter and 1 cup of the sugar on medium-high speed until light and fluffy, about 3-4 minutes. Scrape down the sides of the bowl and add in the egg, buttermilk, and vanilla bean paste. Mix until combined, about 1 minute.
Turn the mixer down to low speed and slowly add in the flour mixture. Mix until combined and smooth, 1-2 minutes.
Pour the batter into the prepared cake pan. Arrange the strawberries facedown over the cake. Sprinkle with the remaining 2 tbsp of sugar.
Bake for 10 minutes. Reduce the oven temperature to 325F. Bake until golden and firm, about 45-60 minutes. Let cool before serving.
For more strawberry sweet treats, check out these: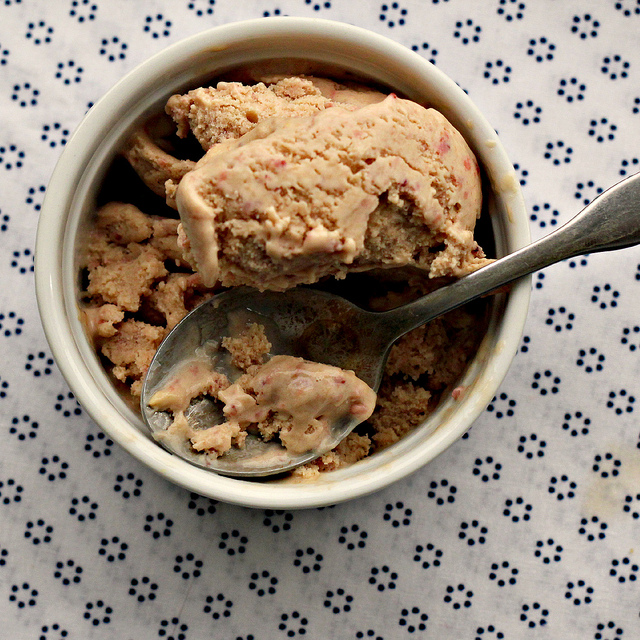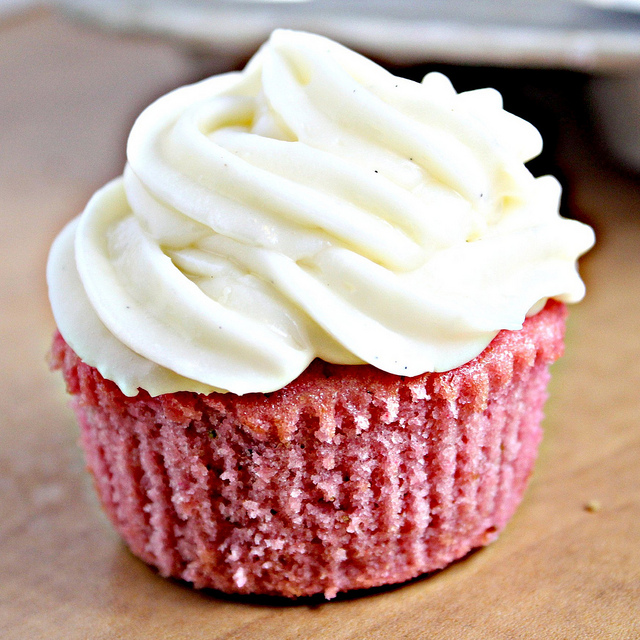 Strawberry Cupcakes with Cream Cheese Frosting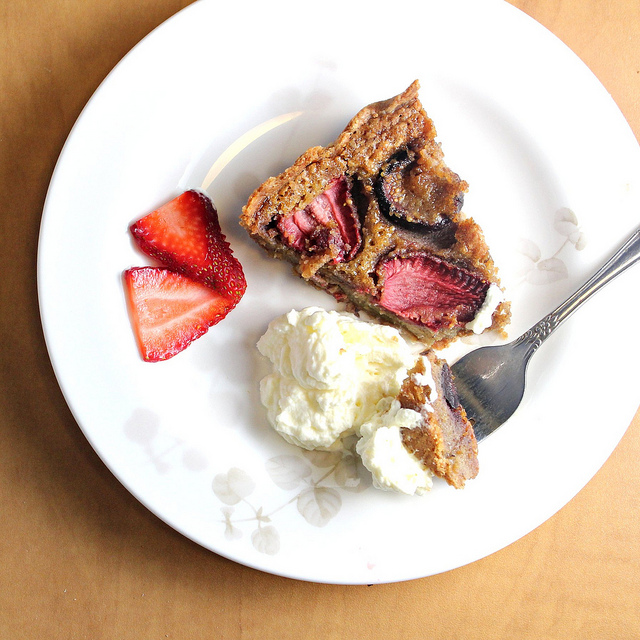 From around the web:
Whipped Strawberry Butter from Damn Delicious
Strawberries and Cream Cake from Gimme Some Oven
Rustic Strawberry Peach Tart from Sally's Baking Addiction
No Bake Strawberry Lemon Cookie Pie from Life, Love and Sugar
Strawberries and Cream Coffee Cake with Vanilla Cream Cheese Glaze from Averie Cooks