A cross between snack cake and a rich yeast bread, this apple pie coffee cake is topped with warm spices, a honey graham cracker crumble and a dulce de leche glaze.
Disclosure: As a Become a Better Baker Blog Ambassador, this post was sponsored by ACH Foods. As always, my thoughts and opinions are my own. Thank you so much for supporting the brands that keep me inspired in the kitchen!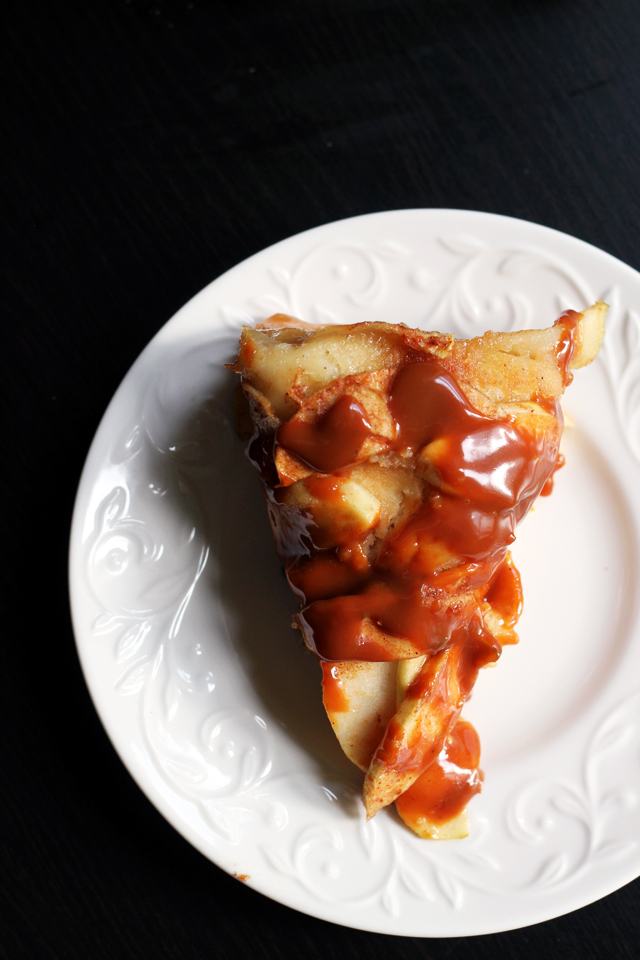 As if we really needed an excuse to eat apple pie for breakfast.
I mean, I'm fine with just sitting at the table with a pie plate and a fork and going to town.
Morning, noon, night. Second breakfast time.
But I recognize that there are some people in this world (not the type that I associate with, but still) that need more justification than "there is pie, therefore I must eat it".
That's where this coffee cake comes in.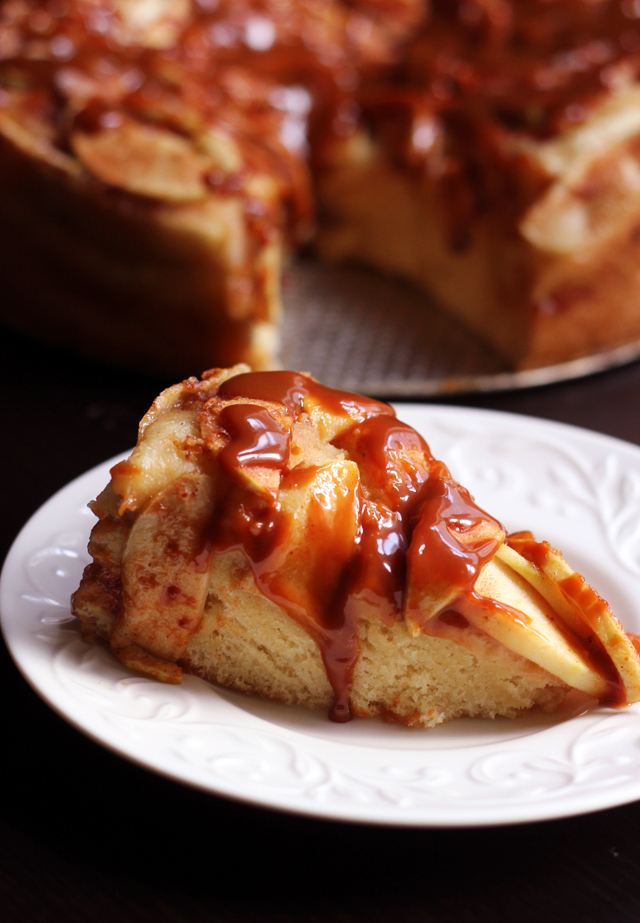 Because obviously coffee cake is meant to be eaten with coffee.
Hence, breakfast fare.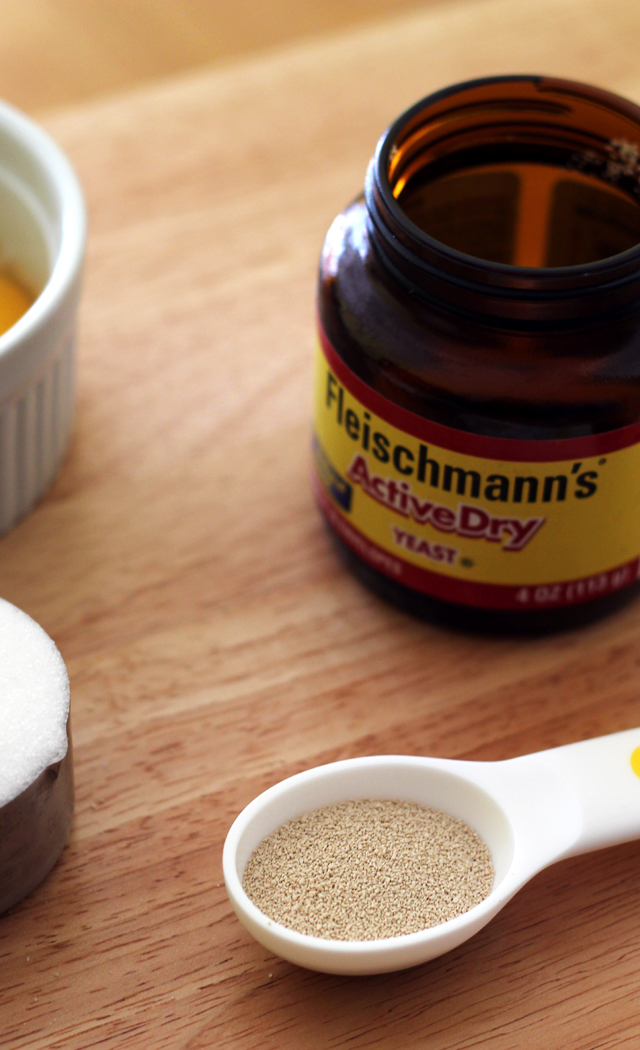 There are three types of coffee cakes in this world – those that are made with eggs and butter, those that are made with yeast, and those that are made with all of the above.
This is the latter.
It utilizes what in the baking world is called a rich dough, most often reserved for things like brioche or challah. The butter and eggs give the finished product more of a cake-y texture, so that it is more tender, soft, and dessert-perfect.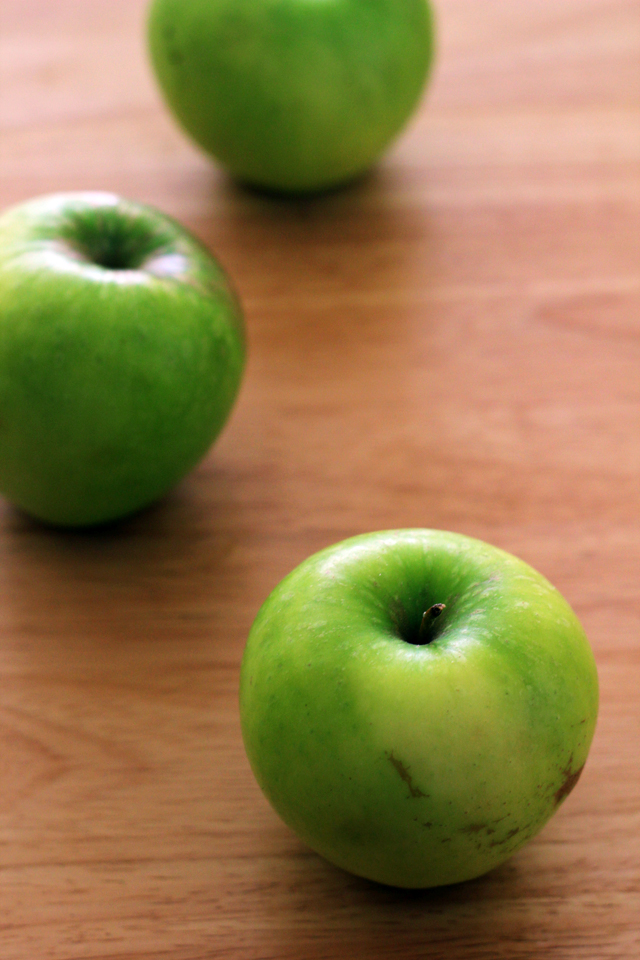 Yeast doughs very often send people running for the hills (proverbial, of course, because hill running is hard stuff), but this kind of reaction is totally unwarranted and vaguely irrational. Yeast doughs are easy! So long as you take some precautionary steps to make sure your yeast is ready to rise.
First, use fresh, good quality yeast! I always reach for Fleischmann's ® ActiveDry Yeast, and it has never let me down. I use it so often that I buy it in jar form and store it in the fridge, but you could always get a strip of the single-use packets. I won't judge.
Next, if you really are not convinced that your yeast is raring to go, you can test it to make sure it's still alive. Mix it in a small bowl with 1/4 cup of whatever lukewarm liquid the recipe calls for and a pinch of sugar. Let it sit for 5 minutes. If it starts to foam, then you are good to go, just add that mixture into the recipe whenever the yeast is called for!
See, totally not scary stuff!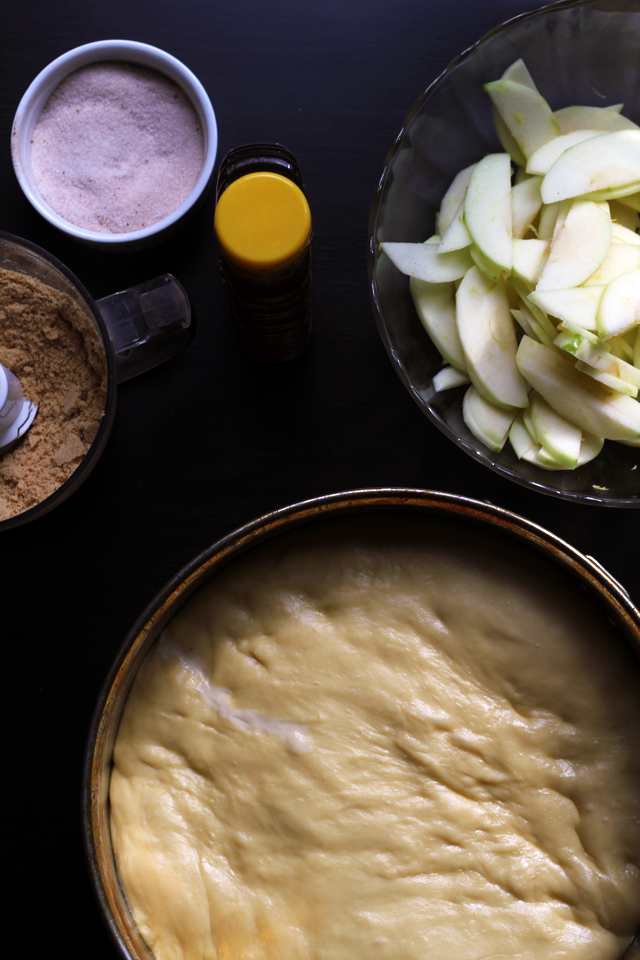 So for this coffee cake, you want to mix up your dough. I usually do it in my stand mixer, but if you knead by hand you will basically get the best arm workout of your life. Your biceps will thank you.
Let it rise in a springform pan for an hour and a half, and then top it with honey, graham cracker crumbs, apple slices, and a cinnamon sugar spice mixture that will knock your socks off.
(Spoiler: this is where the magic happens.)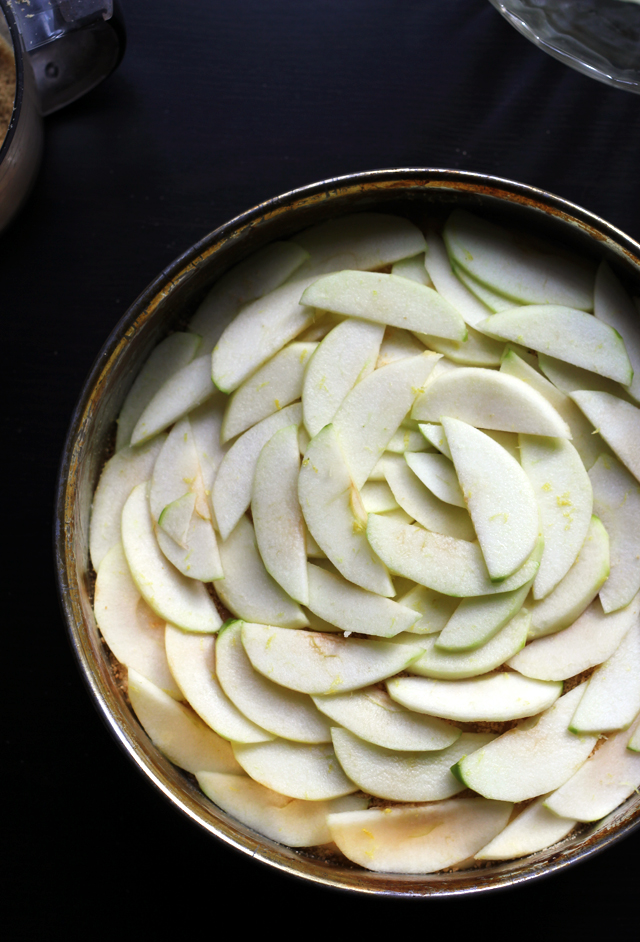 Bake for forty-five minutes and try to exercise all the self control you can muster not to sneak sniffs of that dreamy apple pie smell from inside the oven.
A short cool and one dulce de leche drizzle later, and dessert-for-breakfast is served.
If you choose to face-plant yourself into the center and eat your way out, I would have to say, been there done that. It's a good life plan. I pinky swear.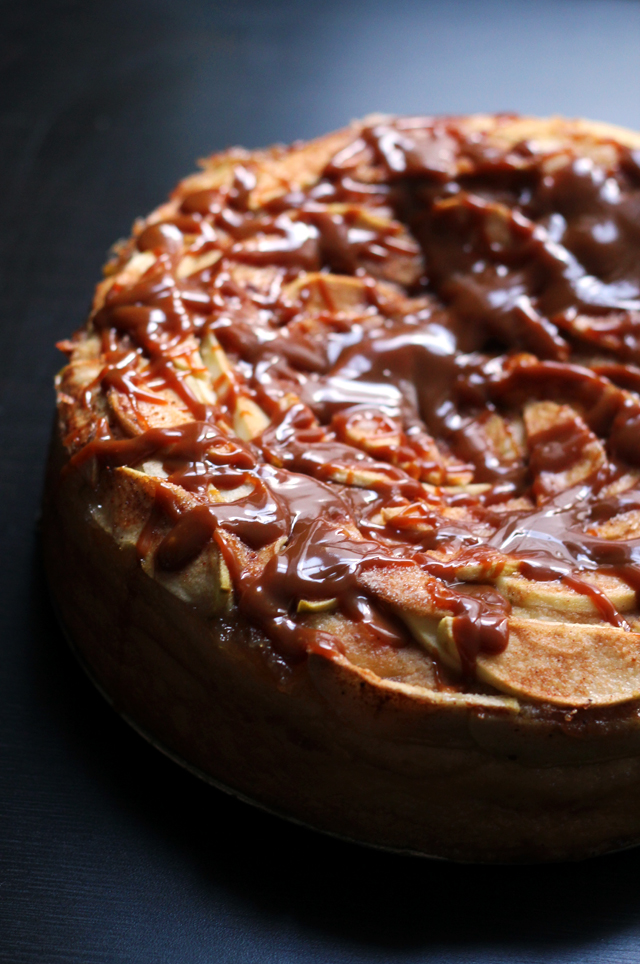 Now that you are basically dying to get in the kitchen and start baking ASAP, let me give you even more incentive by telling you how you can Bake A Difference! Fleischmann's ® and Karo® Corn Syrup are working to raise awareness about Share Our Strength's No Kid Hungry campaign, the aim of which is to end childhood hunger in the US. I think we can all give three cheers to that! Every little bit makes a difference, so Fleischmann's is challenging you, your friends, your family, and just about everyone to get involved in the Baking A Difference campaign by hosting a bake sale of your own! If you're not sure how to go about doing this, then check out these tips. Collectively, we can all harness the power of baking recipes and bake a difference together to end child hunger in America. And that's just a darn good thing.
Apple Pie Coffee Cake with Dulce de Leche Glaze
A cross between snack cake and a rich yeast bread, this apple pie coffee cake is topped with warm spices, a honey graham cracker crumble and a dulce de leche glaze.
Ingredients
For the dough
½ cup milk
½ cup water
½ cup butter
¼ cup sugar
1 egg
2 egg yolks
1½ tsp salt
2 tsp Fleischmann's ® ActiveDry Yeast
4 to 4¼ cups all purpose flour
For the topping
2-3 large Granny Smith apples, peeled, cored and cut into thin slices
1½ tsp lemon juice
½ tsp lemon zest
½ cup sugar
¼ tsp Spice Islands® ground nutmeg
¼ tsp Spice Islands® ground cinnamon
¼ tsp Spice Islands® ground ginger
1-2 tbsp honey
¼ cup graham cracker crumbs
½ cup dulce de leche, warmed
Instructions
For the dough, heat the milk, water and butter in a small saucepan until the butter melts. Remove from heat and let cool until it reaches between 120F and 130F.
In the bowl of a stand mixer fitted with the bread hook attachment, combine the milk mixture, sugar, egg, egg yolks, salt, yeast, and 2 cups of flour. Mix on low speed until combined, about 2 minutes. Add enough of the remaining flour so that a soft dough forms. Mix on medium-high speed for 5 minutes or knead by hand for 6-8 minutes. Place in a greased 10-inch springform pan. Spread the dough in the pan so that it reaches the edges. Cover with plastic wrap and let rise in a warm, draft-free place for 1½ hours.
Preheat oven to 350F.
For the topping, toss the apple slices with lemon juice and lemon peel. In a separate, small bowl, whisk together the sugar, nutmeg, cinnamon, and ginger.
Drizzle the dough with the honey. Sprinkle with the graham cracker crumbs. Arrange the apple slices on top of the coffee cake. Sprinkle with sugar mixture.
Bake for 40-45 minutes, or until it feels firm in the center. Allow to cool for 30 minutes. Remove from springform pan and drizzle with the warm dulce de leche.