Twice baked lemon caper parmesan potato salad bites make the perfect party appetizer!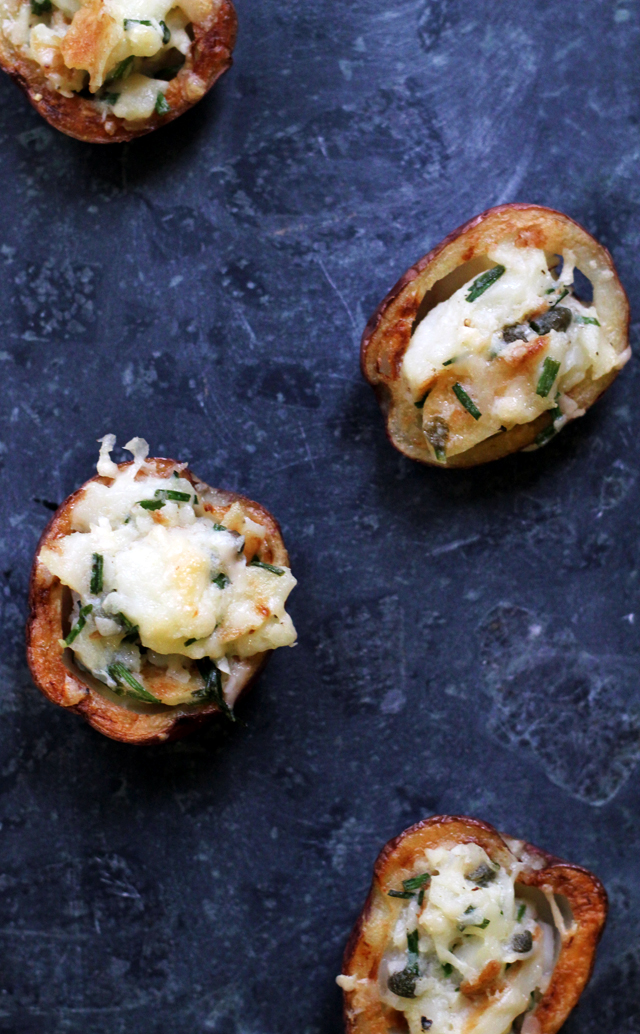 Potato salad is a SUMMER FOOD, and have I lost my mind?!
No.
Yes.
Maybe?
I see your point.
I plead the fifth on the "mind" part (did I really have it to begin with? Don't answer that.)
And YES, to the untrained eye, potato salad might seem like a summer food, but did you know that it is made of potatoes?
AKA the poster child of winter veggies?
It's such a strange world in which we live.
But might I propose the notion of winter potato salad?
That is, potato salad that is not really potato salad at all, but baked potatoes that are stuffed with a potato salad-esque mixture, sprinkled with cheese, and then baked again so that they get all crispy crunchy perfect on top.
Winter all the way.
Though if you find me making these in the heat of summer, just forget I ever said that.
They're that good.
Lemon Caper Parmesan Potato Salad Bites
Twice baked lemon caper parmesan potato salad bites make the perfect party appetizer!
Yield:
24 potato salad bites
Ingredients
12 small red potatoes, halved
1 tbsp olive oil
½ cup creme fraiche
2 tbsp minced fresh chives
2 tbsp butter, melted
2 tbsp drained capers
1½ tsp lemon juice
½ tsp kosher salt
½ tsp black pepper
2 tbsp grated parmesan cheese
Instructions
Heat oven to 450F.
Toss the potatoes with the olive oil and place cut side down on a parchment lined baking sheet. Bake for 20 minutes, then turn over and bake for another 10 minutes. Let cool for 20 minutes.
Using a paring knife, cut a circle in the cut side of the potatoes and using a small spoon, remove the insides, leaving a thin border. Mash the potato insides with the creme fraiche, chives, butter, capers, lemon juice, salt, and black pepper. Sprinkle with the parmesan cheese.
Preheat the broiler.
Broil for 2-4 minutes or until cheese is lightly browned.
Nutrition Information
Serving size:
2 potato salad bites
 More appetizers: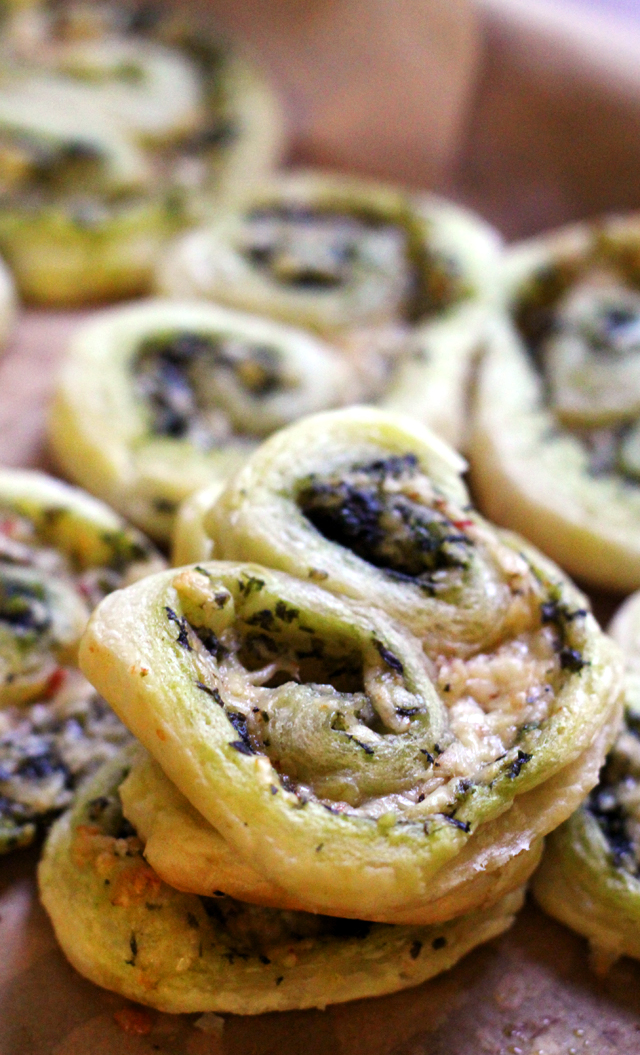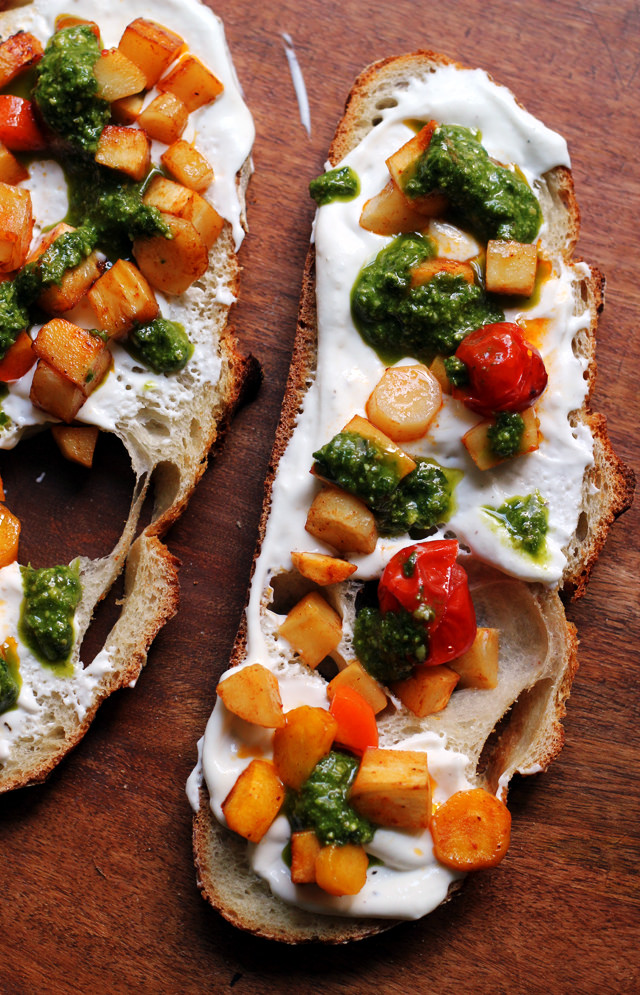 Honey Chipotle-Roasted Parsnip and Carrot Crostini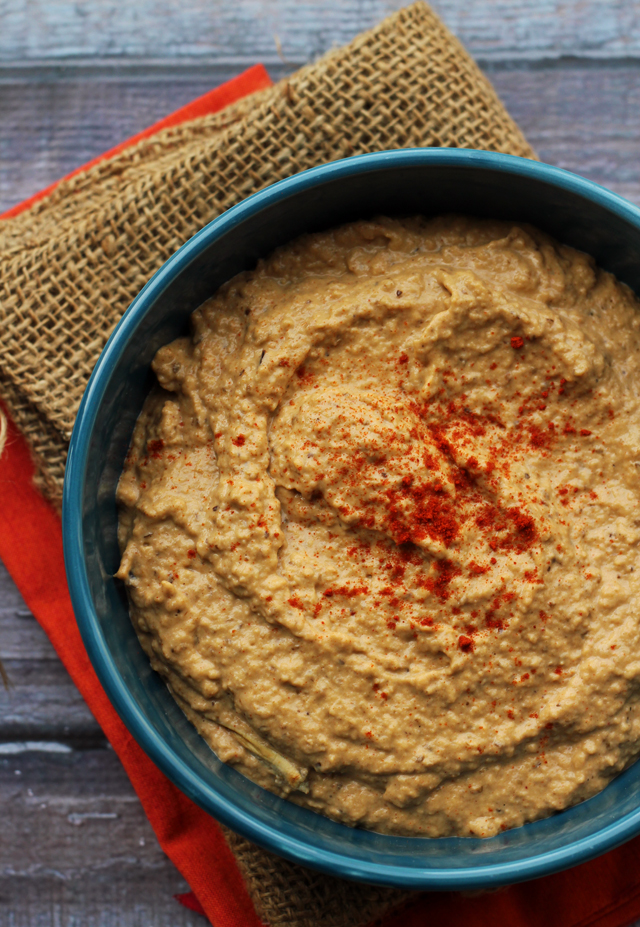 From Around the Web:
Skillet Roasted Red Pepper Parmesan Dip from Country Cleaver
Parmesan Butternut Squash Dip from Carmel Moments
BBQ Black Bean Tortilla Pizza from Running to the Kitchen
Crisp Zucchini Bites with Garlic Aioli from Natasha's Kitchen
Basil Pesto Party Almonds from Cookie + Kate