Middle Eastern flavors take an unexpected turn in this white chocolate baba ghannouj, which is a great mix of sweet, smoky, and savory.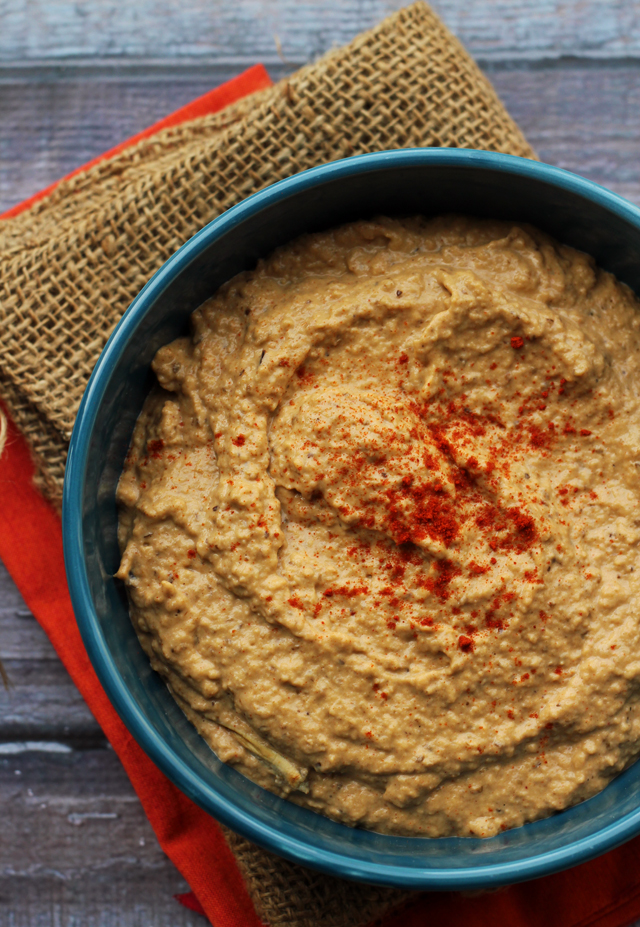 There are two kinds of people in this world.
The first would see "white chocolate baba ghannouj" on a menu and then commence dry heaving in a corner at the possibility that there are people in this world who would consider eating such a thing.
While the second would already be on their second bowl, and licking it clean.
I'll give you a hint which one I am.
I first stumbled upon the concept of white chocolate baba ghannouj at a dinner at South End Kitchen during my Cabot Fit Team weekend in Vermont, and from that first pita swipe through it, I was hooked.
Sure, I could have played it safe that night and ordered the portabella burger instead (which I heard was also all kinds of fabulous). But how could I have looked at myself in the mirror the next day knowing that I had the opportunity to eat something totally out there. And passed.
That wouldn't do. That wouldn't do at.all.
So I went rogue and ordered the mezze platter instead. And now nary a week goes by that I don't have a container of this dip sitting in my fridge, ready and waiting for some carrot, cuke, or pita dipping action. I guess you could say that I liked it.
But you could also say that I loved it, and that would probably be more accurate.
Great as a part of a larger appetizer platter, but with bold enough flavors to stand alone as a light meal, this baba ghannouj really brings something to the table (pun intended) in terms of just how unique it is. While dark chocolate is often used to lend a deep, bitter and softly sweet note to many savory dishes, it is rare to see white chocolate used in anything but a full-on sugar saturated application.  I think, because it is so sweet compared to its darker counterparts, it is hard to find the right place for it in the savory world, but in this dip, against the smoky tart backdrop of the lemony roasted eggplant, it just works. And I have quite a few bags of empty pita chips to prove it.
White Chocolate Baba Ghannouj
Baba ghannouj takes an unexpected twist in this version that includes a surprise ingredient - white chocolate!
Ingredients
8 garlic cloves, unpeeled
2 large eggplants, sliced in half lengthwise
⅓ cup fresh lemon juice
⅔ cup tahini
4 oz white chocolate, melted and cooled
1½ tsp ground cumin
1½ tsp smoked paprika, plus more for sprinkling
Instructions
Heat broiler on high.
Place the garlic and eggplants, skin side up, on a large parchment-lined baking sheet. Broil until the garlic and eggplants are charred all over and cooked through. For the garlic, this should take 15-20 minutes and for the eggplant it should take 45 minutes to an hour depending on how hot your broiler is.
Peel the garlic and transfer to a food processor. Scoop the eggplant insides from the eggplant, leaving the skin, and place those into the food processor as well. Add the lemon juice, tahini, white chocolate, cumin, and smoked paprika to the food processor bowl and pulse until smooth.
Serve with pita chips or veggies for dipping, sprinkling with more smoked paprika to garnish.
For more dip recipes, check out these: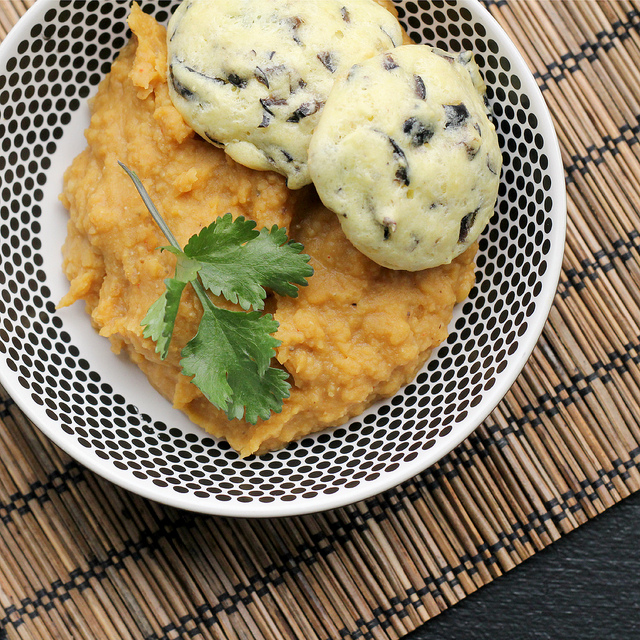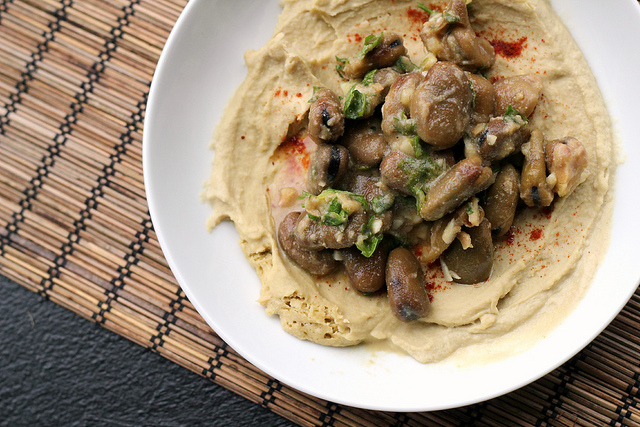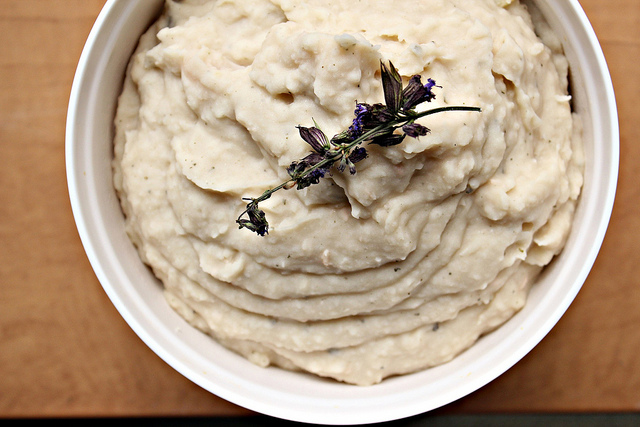 White Bean, Sage, and Roasted Garlic Spread
From Around the Web:
Basic Baked Brie Dip from Spoon Fork Bacon
Wasabi Dip from Dana Treat
Hummus Spinach Artichoke Dip from Rachel Cooks
Layered Mediterranean Dip from Perry's Plate
Woodland Fire Sichuan Hummus from Lady and Pups
Disclosure: The Instagram photos that were taken to accompany this post, were taken using a Nokia Lumia that I received for free. However, as always, my thoughts and opinions are my own.