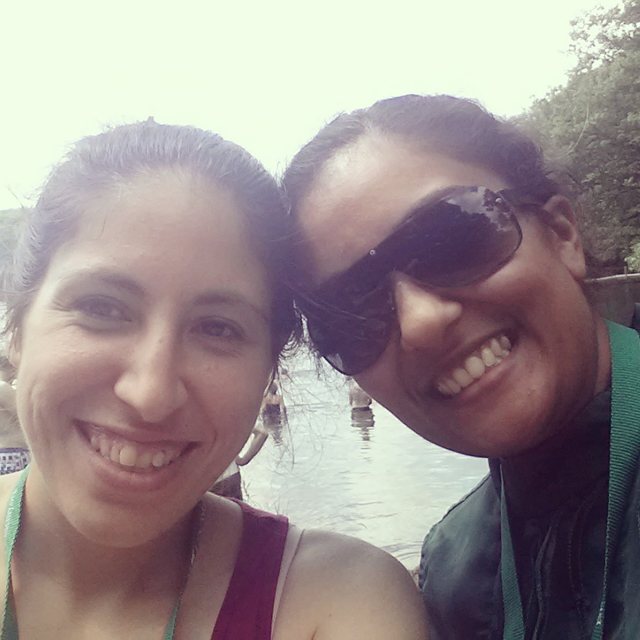 1. I want all of summer to look like this. Although you should note that we were mostly happy because we made it through our hike without getting stung by a single bee, try as though they might to hover around my head and outrun me up a few very long hills.
2. And also because the way back was downhill. Very downhill.
3. By the way, this is Reema! My coworker/bestie who is probably going to go into labor at my wedding. That is, if I have anything to do with it.
4. If you've never had a candycot before, then you absolutely must get thee to a store and find them. Now. You know how crazy sweet dried apricots are but then you bite into a fresh one and it's tastes like nothing in comparison? Well these are all that crazy sweetness. But in fresh form. Color me obsessed.
5. So, I keep trying to forget this whole first wedding dress fitting thing is happening. In less than two months. Hold me.
6. Then I remember and somehow my instinct is to stuff my face with chocolate cake in response. How does this even make sense?!
7. Halfway through season 2 of Orange is the New Black! Part of me is insatiable and wants to watch it nonstop and the other part of me wants to savor it and space it out. So far savoring it is winning but mostly because a certain baseball team insists of playing almost EVERY DAY. It's becoming intolerable.
8. So, this
 just arrived on my doorstep. I may never cook anything that doesn't have kale in it ever again. Let the happy dancing ensue.
9. Did I ever mention to you guys that I have joined the team over at Oh My Veggies and will be writing a monthly column devoted to taking the craziest of crazy ingredients and demystifying them so that they seem, well. Less crazy. This month's post centered around matcha and included a recipe for my new favorite summer fruit salad doused in a matcha ginger vinaigrette. Get it.
10. My sister is graduating from high school today! Welcome to the real world, Dana!