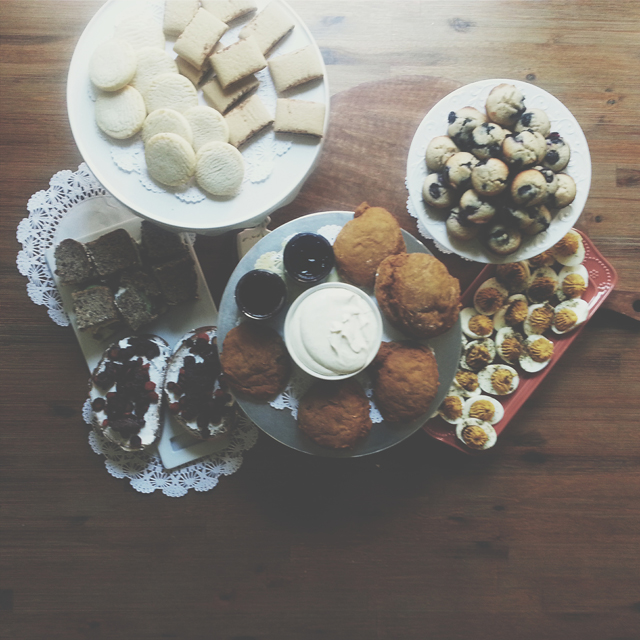 1. I'm not sure if I mentioned this, but one of my New Year's resolutions is to HOST MORE THINGS. So this past weekend I had my friends over for brunch! It was (supposed to be) Downton Abbey inspired (more on that on Friday), and I would definitely call it a success.
2. And by success I mean that I didn't burn the apartment down in the process.
3. However, you should really know that five minutes before everyone was supposed to be there, I still hadn't showered and I bribed enlisted the.boy to help me in exchange for his very own tea cake. And then I kicked him out. So classy.
4. Speaking of tv, Scandal is TAKING OVER MY LIFE. Can't.get.enough.
5. Sometimes I BEG the.boy to let us watch another episodes. And when he refuses on account of "WE NEED SLEEP", I throw a tantrum. It's not pretty.
6. I've been trying to branch out with my workout routine so I don't dread going to the gym, and in the process I rediscovered zumba!! I'm pretty sure I look like a fool to the max, but I don't care. I love it. I did three classes last week and I'm pretty sure my calves will never be the same.
7. How are you working out in 2015??
8. Did you guys get MLK day off? I spent my day laying on the couch watching Gilmore Girls and eating Indian food. It was good stuff.
9. Is there anything better than a lazy Monday? I think not.
10. Can we do it again next week??