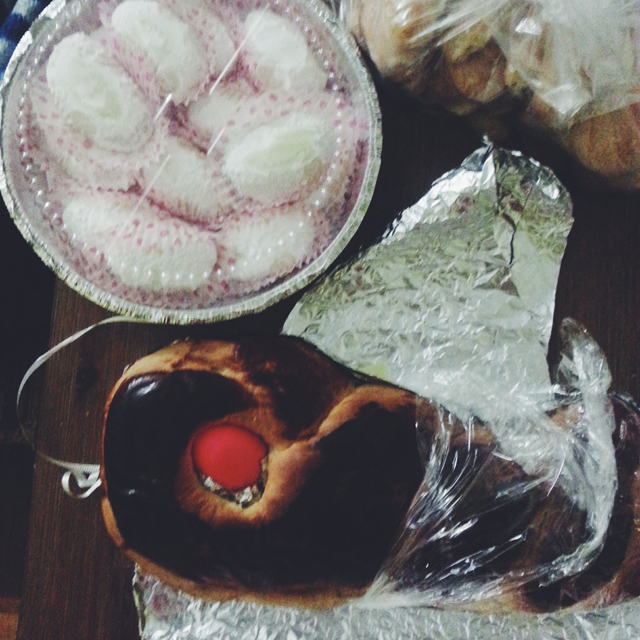 1. I think there might actually be more sweets than vegetables in our apartment at the moment, which, contrary to popular belief, is pretty rare. Not pictured: a tupperware full of orange syrup-soaked semolina cake, two extra large milk chocolate Easter bunnies, and a whole bag filled with Easter candy.
2. Greek Easter: keeping dentists in business since 33 AD.
3. In school-related news, I have been EXHAUSTED. I don't know how sitting all day in one room and learning about chest pain for 7 hours straight is more tiring than running around lab actually doing things, but it is.
4. How pumped is everyone for it being TAX DAY TODAY!?!
5. I'm crying. Just, crying.
6. We really submitted our taxes just under the wire this year (like, the.boy is mailing our checks TODAY) and it was not fun. It was partially my fault for being a little lazy about getting my act together and partially our accountant's form for filling something out wrong initially, so then he had to fix it and resend us everything.
7. I can't even tell you how many tequila shots I did in the process of all of this, but let's just say we are way past single digits.
8. Next year is going to be different. You heard it here first.
9. MAD MEN. Megan's mom = UGH. New girl = not sure about her. Peggy = weird story line? Roger = the usual.
10. And there was no Blacklist OR Scandal last week. I have no idea what I'm supposed to do with my free time.