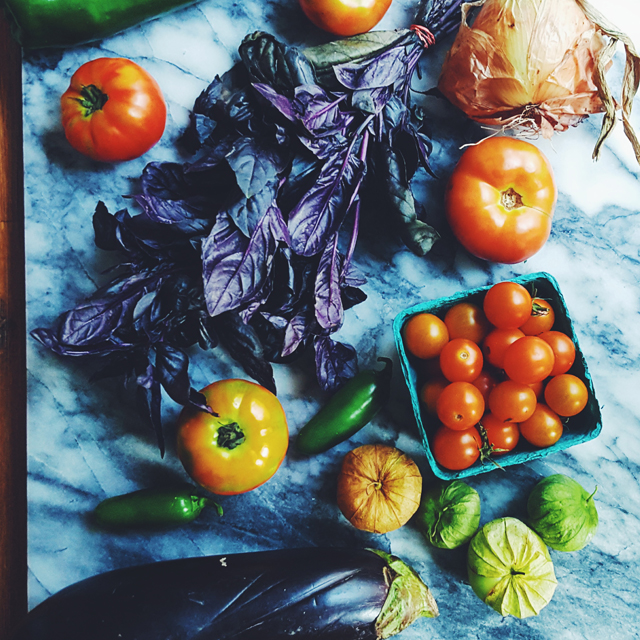 1. Our CSA season started out a bit slow, but lately I am definitely feeling like it was totally worth the money. The haul shown above is really a mere FRACTION of what we received last week. I am loving every second of it.
2. On a related note, THERE IS A CABBAGE IN MY FRIDGE AND I DON'T KNOW WHAT TO DO WITH IT. Help.
3. Favorite smoothie of last week: sweet potato + orange + frozen mango + hemp seed. You guys need to try this.
4. So……………I kind of joined Snapchat. And I have NO IDEA WHAT I'M DOING. What person who is not a 28-year-old-trapped-in-an-80-year-old's-technical-skills wants to teach me how to use it?? I'm joanneeatswell on there if you want to follow me…and tell me everything I'm doing wrong.
5. Read this article if you want to cry all day long.
6. But then, these cookies just look like pure happiness.
7. My thesis writing is…happening? Kind of? My boss went from telling me last week that there was no way I could finish it in time to projecting this week that I'll be done by the end of the week…so…early. I mostly just feel tired and overwhelmed and so bored of writing about science. Blech.
8. I had the realization yesterday that fall tv is starting. SOON. Counting down the days until Scandal. I'm all about #TeamFitz. And you?
9. There is currently zero ice cream in my freezer right now. For the first time all summer. I feel….empty inside.
10. What flavor should I make next?!?! #icecreamforallseasons