The easiest brown butter, coconut, chocolate chip cookie bars that come together in one bowl!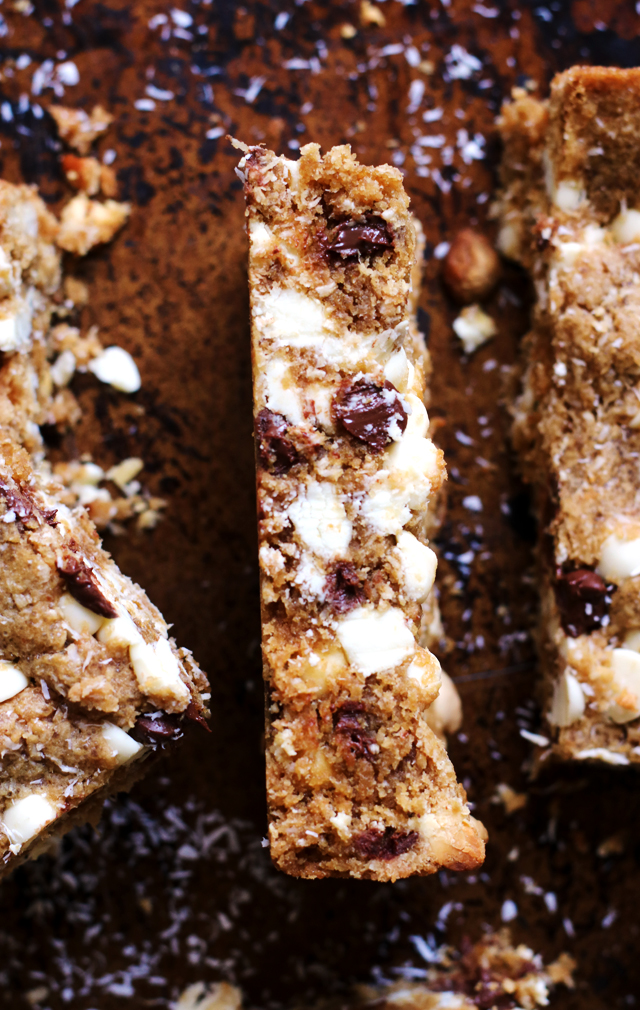 It has been a hot second since we've had a dessert around here.
TWO. WHOLE. WEEKS.
Proof that life without chocolate feels like an eternity.
There was actually one point when I was on nights when I just bought a chocolate bar and ate it.
The whole thing.
All five hundred servings.
Just because I missed chocolate/sugar so much!!
And maybe a little bit because I missed my kid. And feeling like a human.
Needless to say it did not make me feel better and mostly made me feel ill. As most two AM impulse eating decisions do.
I've actually had a really hard time finding time to bake lately. I'll page through my cookbooks and bookmark a thousand things, but then I barely have time to make dinner so baking for pleasure gets put on the back burner.
It's not like we NEED the brown butter pumpkin pie I've had on my "To Make" list for the past three weeks, or anything.
(LIES.)
(We/I need it.)
All that to say, when I do manage to find the time to bake, I really try to make it worth it.
And these are worth it.
(Also, CHOCOLATE!! FINALLY!!)
The little bits of coconut throughout gives them an amazing texture and the nutty brown butter flavor permeates every bite in the best way.
Annnndddd the chocolate is chocolate. White and dark.
Need I say more?
Brown Butter, Coconut, Chocolate Chip Cookie Bars
The easiest brown butter, coconut, chocolate chip cookie bars that come together in one bowl!
Ingredients
1 stick + 2 tbsp unsalted butter
1¼ cup all purpose flour
1¼ cups unsweetened shredded coconut
¾ cup chocolate chips
½ cup white chocolate chips
¼ tsp salt
1 cup dark brown sugar
¼ cup sugar
1 large egg, room temperature
2 tsp vanilla extract
Instructions
Heat oven to 350F. Grease an 8x8-inch baking pan. Set aside.
Melt the butter in a saucepan over medium-low heat, allowing it cook until it foams and then starts to brown, stirring continuously. Once the butter is nutty brown, remove it it immediately from the heat and pour it into a bowl to cool.
While the butter cools, whisk together the flour, coconut, chocolate chips, and salt in a large bowl.
Once the butter is at room temperature, pour it into a second large bowl and then whisk in the sugars, eggs, and vanilla.
Add the dry ingredients to the wet ingredients and fold together with a rubber spatula, mixing until just combined. Pour into the prepared pan, pressing into the pan with the spatula.
Bake for 20-22 minutes, or until just set. Cool completely before cutting into 16 squares.
Notes
Recipe adapted slightly from
Ovenly: Sweet and Salty Recipes from New York's Most Creative Bakery
More bar cookies!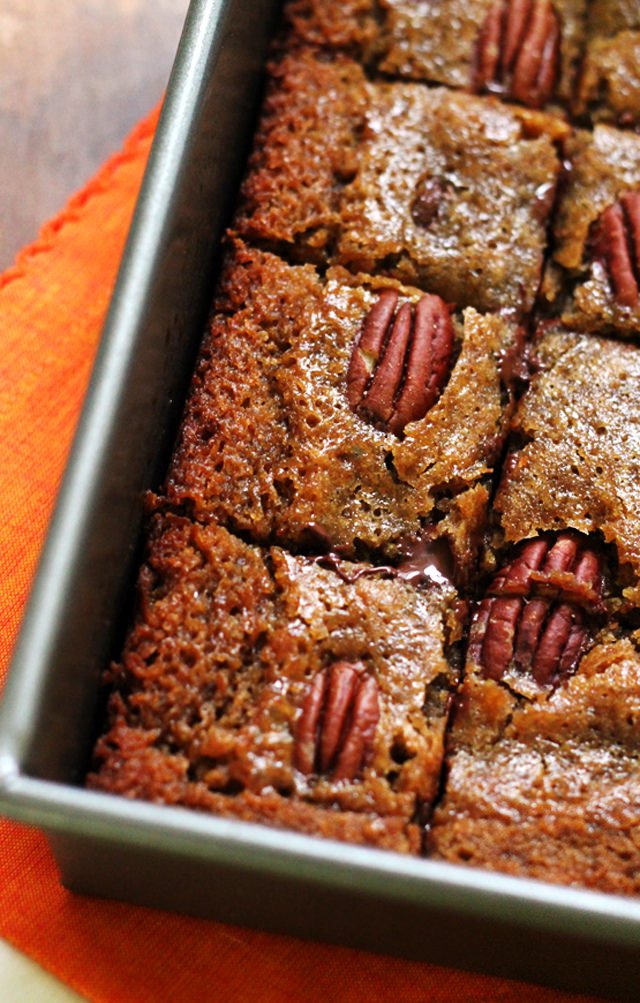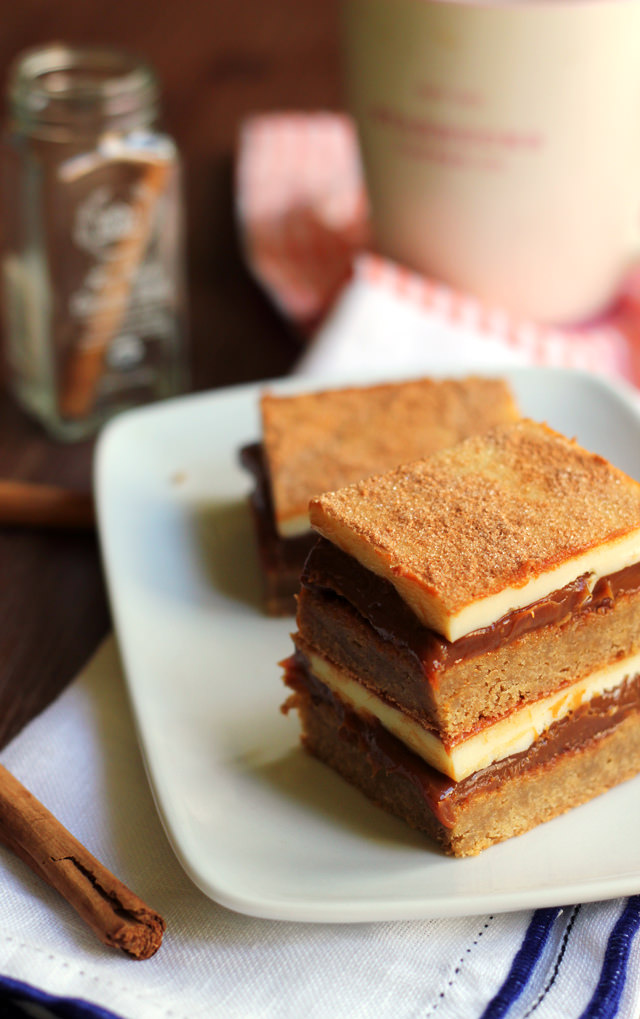 Dulce de Leche Snickerdoodle Bars