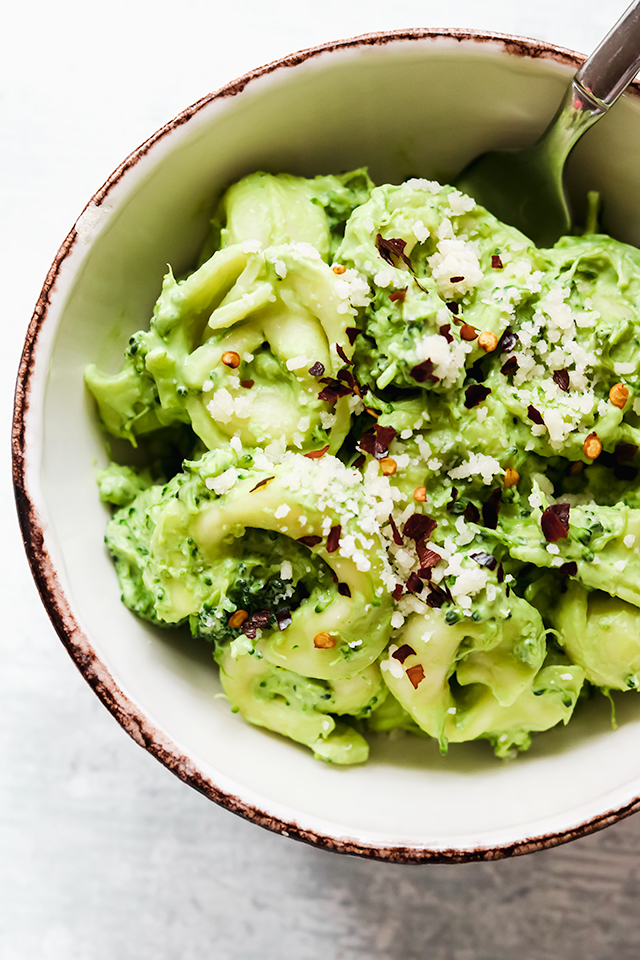 The thing that no one talks about when introducing solids to babies is how much work it is. We did baby led weaning which is definitely less work than starting with purees, namely because after a month or so the baby can eat whatever you eat so you don't have to go out of your way to prepare anything special. But it's still a lot.
Not only do you have to make sure that all food is cooked and prepared in a way such that baby is less likely to choke on it, but you also want to make sure that they are exposed to a good variety of fruits and vegetables, introduced to as many allergens as possible between 6 and 12 months of life, AND once said allergens are introduced they need to keep being exposed to them at least once a week for the first 4-5 years of life in order to get the maximal benefit out of this early exposure.
Worth it, considering that now Nico literally eats everything and is so excited about mealtime.
But, yes. It's a lot.
In an attempt to make my life easier (and reduce the decision fatigue, if even just a little bit) I am always looking for recipes that check one or two or all of these boxes. Suffice it to say, I was SO intrigued when I saw this recipe for broccoli tahini pesto pasta in Gena Hamshaw's latest cookbook, The Vegan Week. I am obsessed with her previous cookbook, Power Plates, which focuses on high protein, very filling (and super delicious) plant-based meals so I bought her most recent cookbook almost as soon as it was published. I really need to take the time to do a deeper dive into it, but so far I'm pretty excited by the recipes. They are all so packed full of nutrition and have great options for easy weekday breakfasts, lunches, and dinners.
Not only is this simple pasta recipe so gloriously green but it also includes tahini, making it an easy way to keep up sesame exposure. I adapted it slightly to include parmesan cheese in place of nutritional yeast in the pesto since we are not, in fact, vegan but if you are or if you are avoiding dairy for whatever reason then feel free to swap it back in.
Another change I made was to use tortellini in place of straight up pasta. This was a tactic aimed to get Remy more interested the meal, since I knew she would be skeptical of anything quite this green, but also because I just like tortellini. Win/win!
In full disclosure, she was still skeptical BUT after a bit of encouragement she did taste it and ended up eating everything on her plate. The joy I got from this was incalculable and I literally get butterflies every time I think about how much broccoli she unknowingly ingested (fellow mommas out there, you understand).
Yet another true benefit of this recipe is that it is just so darn simple and such a win to have in your back pocket for crazy weeknights. It requires the use of exactly one pot and one blender with very minimal hands on time.
To start, you will need to bring a pot of water to a boil. The broccoli is cooked in the boiling water first, just until tender. It gets scooped out and allowed to cool slightly. A portion of the cooked broccoli is reserved to be added to the final dish but most of it is transferred to the blender along with basil, tahini, parmesan cheese, lemon juice, water, and garlic to be incorporated into the pesto.
The pot of water is salted and heated again to a boil, at which point you will use it to cook your pasta of choice. While that's happening, you can blend up the pesto at your leisure. Finally, everything is tossed together and seasoned to taste.
Dinner is served and everyone is happy – a rare win on a Monday, but we will take it.
Broccoli Tahini Pesto Pasta
Creamy and gorgeously green broccoli tahini pesto pasta - easy to make and packs a great protein punch that will keep you full and energized throughout the day.
Ingredients
1 head broccoli
fine sea salt
16 oz tortellini
1 cup (20 g) packed fresh basil leaves
¼ cup (70 g) tahini
¼ cup parmesan cheese OR 3 tbsp nutritional yeast
2 tbsp fresh lemon juice
2 tbsp water
1 garlic clove, coarsely chopped
freshly ground black pepper, to taste
red pepper flakes, to taste
Instructions
Trim the broccoli, removing the toughest parts of the stems. Chop the florets and the remaining stems into 1-inch pieces. There should be about 12 oz (340 g) of broccoli.
Bring a large pot of water to a boil. Add the broccoli and boil until tender, about 5-6 minutes. Scoop out the broccoli with a spider strainer and place into a bowl to cool slightly.
Add more water to the pot, if necessary, and return to a boil. Season with salt and then add the tortellini, cooking according to package directions, reserving ½ cup of the cooking water.
Meanwhile, transfer 1.5 cups (115 g) of the cooked broccoli to a high-powered blender or food processor. Add the basil, tahini, parmesan cheese or nutritional yeast, lemon juice, water, garlic, and ½ tsp salt to the blender. Process until smooth. Season to taste with salt and black pepper.
Drain the pasta and then return to the pot along with the pesto and remaining cooked broccoli. Toss to combine, adding pasta water if necessary to loosen the sauce. Season to taste with salt and black pepper. Serve with a sprinkle of red pepper flakes or extra parmesan cheese as desired.