In the midst of all this blog redesign/migration business, I didn't get a chance to share with you what else I've been doing around the internets. First up, is this egg sandwich with green bean slaw that I posted over at Marcus Samuelsson's blog. It requires zero oven time and comes together in as long as it take to hard boil an egg. Plus after eating that green bean slaw you might never eat any other slaw again. It's that good.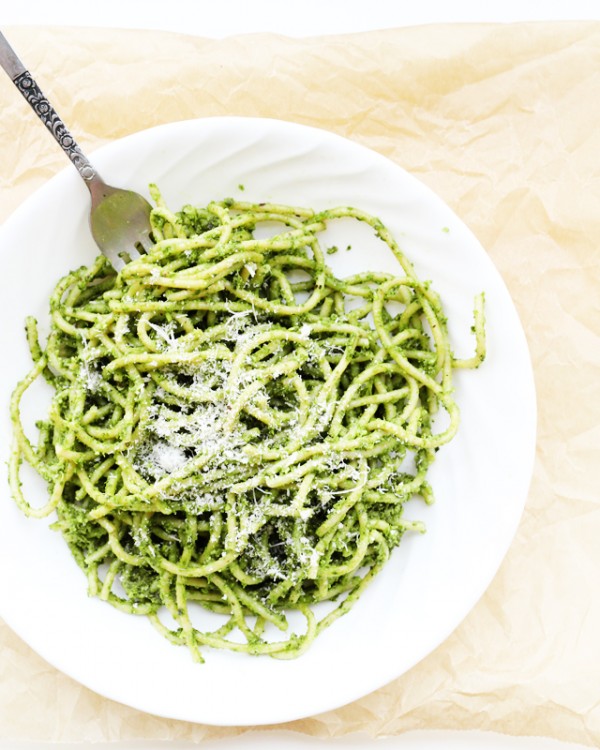 You should also head on over to Culinary Covers to check out this spaghetti with parsley pesto, which is the latest and greatest in the world of summer pastas.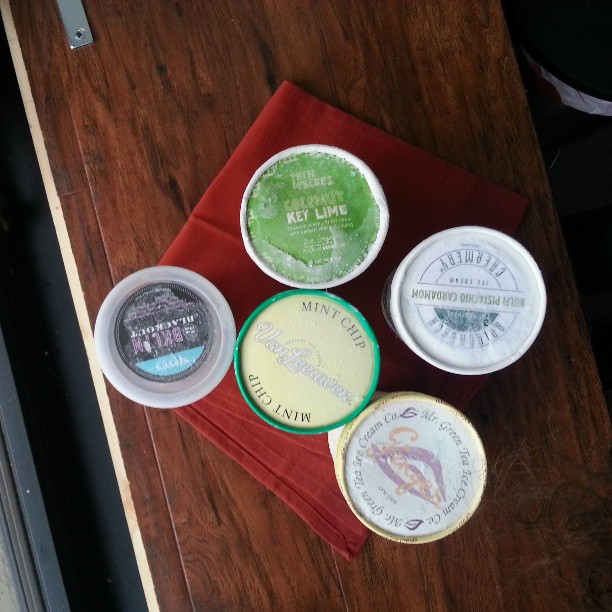 And now what you've REALLY all been waiting for. Ice cream.
One of the major perks of blogging is that sometimes people offer to give you stuff. Sometimes that stuff is stuff you would never buy if your life depended on it. And sometimes that stuff is stuff you salivate over/covet every time you pass the freezer aisle in your local Whole Foods.  This is the latter kind of situation.
So when my favorite Whole Foods PR rep asked me if I would like to sample and review five pints of local ice cream that are available at Whole Foods this summer…there was no way I could say no. And every way I could say yes.

First up, Steve's, which is made in Long Island and obtains it's dairy from Hudson Valley Fresh, located in upstate New York. I got to try their Brooklyn Blackout which is milk chocolate ice cream swirled with chocolate stout cake pieces and dark chocolate pudding. Now, to be honest I'm not a big chocolate ice cream fan but the.boy is and he was in heaven. This was chocolate TO.THE.MAX. In a really good way.
Phin & Phebes is based in Brooklyn and prides themselves on producing flavors that are fun enough for kids to want them, but also delicious and complex enough for adults. We tasted their Coconut Key Lime, which is basically a coconut lime ice cream with graham cracker crust bits mixed in. One bite and I felt like I was on a tropical aisle. For. Real.
The Van Leeuwen  was another favorite of The.Boy's, since it was Mint Chip. His favorite by leaps and bounds. This ice cream is also made from scratch in Brooklyn and features only hormone and antibiotic free dairy, cane sugar, and egg yolks.
And now I saved my two favorites for last. The Adirondack flavor we got to try was their Kulfi-Pistachio Cardamom. Just upon hearing the name, I knew I would love it since I'm vaguely obsessed with cardamom-infused sweet treats. And it delivered in a super delicious way.
Last but CERTAINLY not least was my favorite of all favorites…Mr. Green's ginger ice cream. All I have to say to this is wow. This ice cream had the perfect amount of ginger bite, partially from the bits of crystallized ginger that are scattered throughout, and partially from the ginger infused into the custard base itself. And it's just so creamy. I couldn't get enough and almost cried when I finished it.

If you're in the NY/northeast of the US then definitely head on over to your local Whole Foods and check some of these out! They are well worth the splurge. And even if you're not in the northeast then I'm sure your local Whole Foods has some crazy awesome flavors/local ice cream options available. If you've tried some of them then tell me about them in the comments!