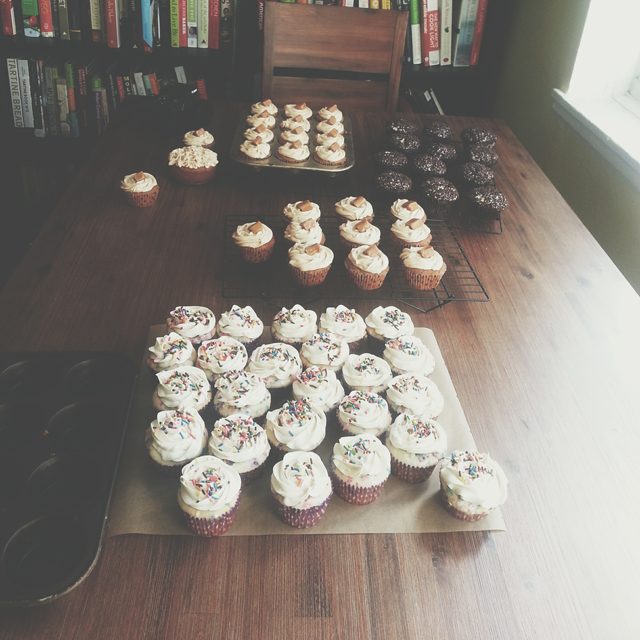 1. In an ideal world, my table would always be covered in three different kinds of cupcakes.
2. And in case you were wondering, yes, I am that crazy food blogger bride who made cupcakes for her own bridal shower. Triple chocolate, funfetti, and brown butter pumpkin. Recipes to come!
3. Yesterday morning, the worst thing happened. I was sitting at my table, having breakfast, minding my own business when a SILVERFISH BUG decided to waltz it's way across the table, right in front of my eyes. Like it owned the place. Newsflash silverfish bug…that table is ALL MINE.
4. So then I smused it with a coffee filter. I showed him who's boss.
5. Also, the.boy did not even run out of bed to save me when he heard me shriek. Which just seems preposterous.
6. Can we talk wedding shoes? I am positively DYING for these but I don't think they're being sold anymore. I could possibly settle for a pair of these if only I could learn how to walk in that heel!
7. If I wore bedazzled running sneakers under my dress, would anyone judge me?
8. So, I broke out the butternut squash and pumpkin this weekend. There is no coming back from this.
9. Bringing home all the gifts from the bridal shower was like moving ALL OVER AGAIN. This time without movers. I think my calves might never be the same…
10. But all my Fiestaware is just so pretty. #worthit