Sweet and spicy join forces to make these vanilla bean black pepper marshmallows a treat that you'll never forget! Perfect for dunking in hot chocolate or sandwiching in-between graham crackers for some grown-up s'mores.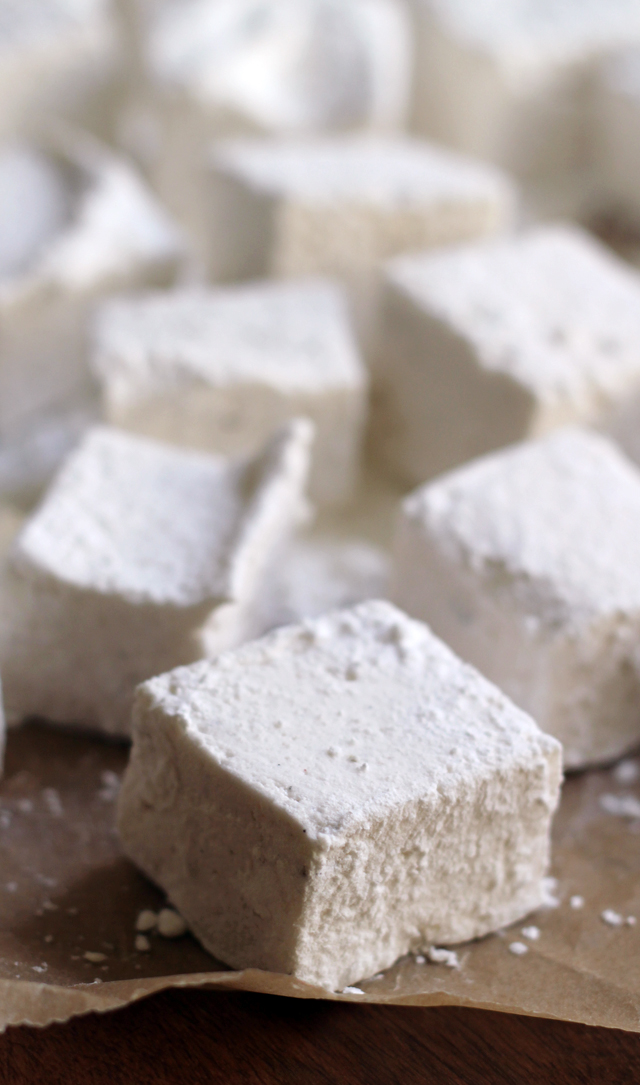 We are covering so much ground today!
The candy thermometers are coming out, the sugar is going to be boiled, and hey! We might not even have a giggle meltdown in the middle of our kitchens when our simple syrup reaches soft ball stage.
But don't count on it.
Raise your hand if you've ever had a marshmallow that was made from totally pronounceable ingredients.
NOTHING?! NO ONE?!
Oh boy. We have a lot of work to do. But the good news is, you guys are in for such a treat! Homemade marshmallows are the bomb dot com and really can't even compare to the chalky chewy rubbery nonsense you can buy in the grocery store.
For one, they have FLAVOR. And they're somehow soft and fluffy all at the same time. You're going to REALLY want to make enough to use as an edible mattress, but I would advise against it. That could get sticky.
The other day, I was perusing the menus of restaurants I've never been to, as I am wont to do in my spare time (<–I'm so fun!!), when I read the phrase "sea salt and black pepper marshmallows".
Wham bam thank you ma'am. I actually don't even particularly like marshmallows, but I needed those.
And now that I've made them and actually tasted them and reveled in their sweet spiciness, I feel confident in saying that you need them too.
You need them in your hot chocolate and on your s'mores and topping your sweet potato casserole. But mostly you need a few in each first, ready and waiting to be catapulted into your mouth at a moment's notice. No judgment.
And before I'm accused of trying to mislead the public, YES these have gelatin and NO they are technically not vegetarian. I know many vegetarians have different thresholds for eating or not eating gelatin. Personally, I will usually go out of my way to not eat it and will often buy vegan marshmallows for recipes, but when making them from scratch, I've never had much luck with agar agar or carrageenan derivatives, so gelatin it is. I hope the vegetarian police will forgive me.
I didn't want to keep ALL of the marshmallows to myself (and the.boy said they were "too spicy" for him…what else is new), so I shipped half of them off to my Leftovers Club partner this month – Angela from Mind Over Batter! We actually met in person last year when we were both baking for a charity event, and have seen each other around NYC a few times since. She is such a sweetheart and QUITE the baking goddess, so I can't wait to see what she sent me!
To see what else got swapped for the Leftovers Club this month, check out these:
Vanilla Bean Black Pepper Marshmallows
Sweet and spicy join forces to make these vanilla bean black pepper marshmallows a treat that you'll never forget! Perfect for dunking in hot chocolate or sandwiching in-between graham crackers for some grown-up s'mores.
Ingredients
4½ tsp unflavored powdered gelatin
½ cup cold water
¾ cup sugar
½ cup light corn syrup, divided
¼ cup water
⅛ tsp salt
2 tsp vanilla bean paste
½ tsp coarsely ground black pepper
For the Classic Coating
1½ cups confectioner's sugar
1 cup cornstarch or potato starch
Instructions
Coat an 8x8-inch baking pan with cooking spray. Set aside.
In a small bowl, stir together the gelatin and cold water. Let sit for 5 minutes.
Meanwhile, stir together the sugar, ¼ cup corn syrup, water, and salt in a large pot over high heat. Bring to a boil, stirring occasionally, until the temperature reaches 240F. While the sugar heats, microwave the gelatin mixture until melted, about 30 seconds. Pour into the bowl of a stand mixer fitted with the whisk attachment along with the corn syrup. Put the mixer on low speed and let it run continuously.
When the sugar syrup reaches 240F, slowly pour it into the mixer bowl while it is still running. Increase the speed to medium and beat for 5 minutes. increase speed to medium-high and beat for another 5 minutes. Beat on the highest speed for 1-2 minutes. Beat in the vanilla bean paste and black pepper. The marshmallow batter should now be a glossy, shiny white that has tripled in volume. Pour into the prepared pan, using an offset spatula to smooth it.
In a bowl, whisk together the confectioner's sugar and cornstarch. Sprinkle about ½ cup of this coating over the marshmallows. Let set for at least 6 hours in a cool dry place.
Using a knife, loosen the marshmallows from the pan and invert onto a coating-dusted surface. Dust with more coating. Cut into squares. Dip the sticky edges into more of the coating.
Notes
Adapted from
Marshmallow Madness!: Dozens of Puffalicious Recipes
Nutrition Information
Serving size:
1 marshmallow
For more marshmallow deliciousness, check out these: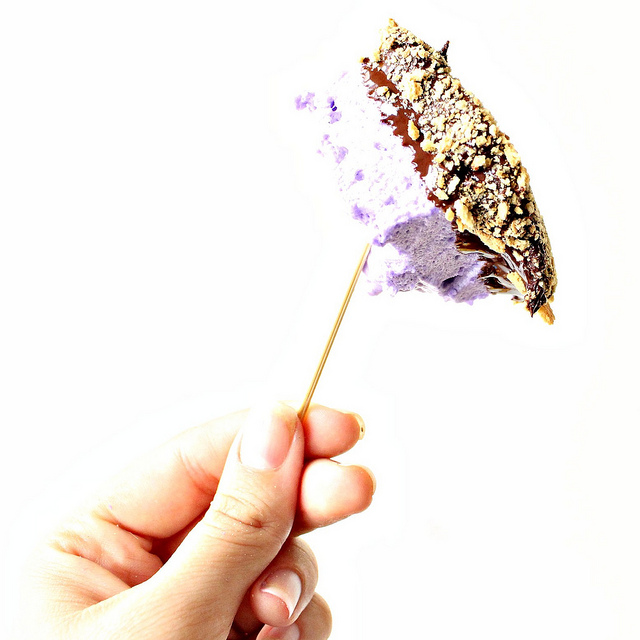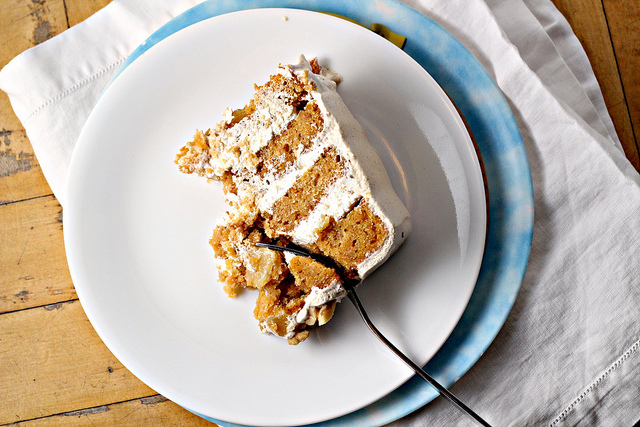 Sweet Potato Ginger Layer Cake with Toasted Marshmallow Filling and Brown Sugar Frosting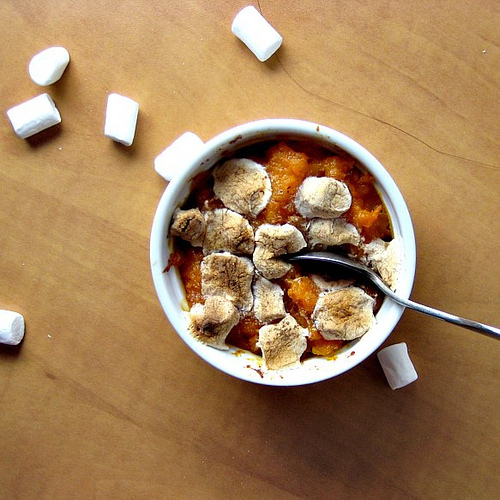 Smashed Sweet Potatoes and Butternut Squash with Five Spice Marshmallows
From Around the Web:
Funfetti Marshmallows from Raspberri Cupcakes
Chocolate-Dipped Pumpkin Marshmallows from Sugarhero!
Blueberry Marshmallows from Club Narwhal
Lemon Meringue Marshmallows from Snixy Kitchen
Coffee Marshmallows from A Cozy Kitchen