Not sure what to do with the random leftovers in your fridge? Turn them into this EASY everything-but-the-kitchen-sink frittata!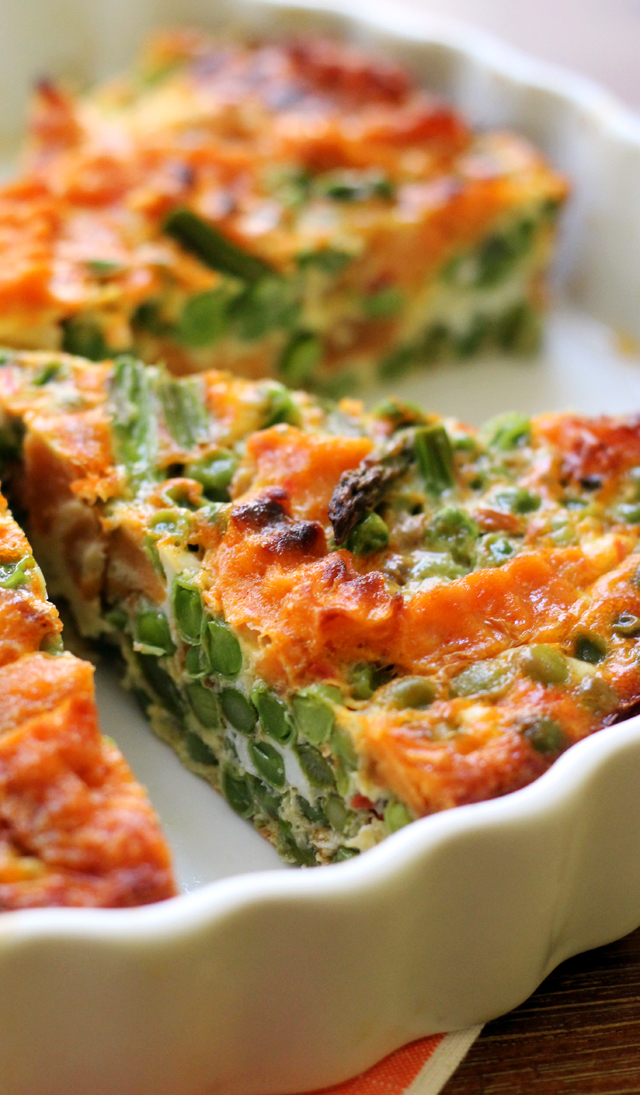 If you're like me (and I suspect you are, because you're awake at 8AM on a Saturday reading food blogs), then by the end of the week, your fridge looks like a prepared foods section tornado hit it.
There's a little of this, a little of that, and ten sweet potato fries that you knew just wouldn't be the same the next day, but you kept anyway. Not enough of any one thing to turn into a whole separate meal, but just enough of any one thing that you feel guilty throwing it out.
If you find yourself nodding YES YES YES to any/all of this, then have I got a fridge-cleaning solution for you!
The everything-but-the-kitchen-sink frittata. Works every time.
So this is not really a recipe, but more of a concept/insight into the inner workings of typical Friday nights in the Eats Well With Others household. I figured if I have this problem, then you must have this problem. And if we all have this problem…then we should fix it.
In the words of The Almighty Olivia Pope – Consider it handled.
So here's what I do: Heat oven to 375F. Grease whatever pan you're going to be making you're frittata in – I usually use a 10-inch tart pan. You do you. In a large bowl, whisk together 6 eggs, 1 cup milk, and a pinch or two of salt and black pepper. Then mix in EVERYTHING IN YOUR FRIDGE. In the case of this frittata, I threw in some stir fried asparagus and peas…and 10 sweet potato fries that I cut into smaller bite-sized chunks. You can also add cheese. I encourage it. Pour everything into the prepared pan and bake for 30-40 minutes or until set.
While the baking is going on, look into your fridge and breathe a sigh of relief at all the empty space in there. It does a body good.
This is my submission to this month's Recipe Redux, where we are repurposing our leftovers or cooking once and eating twice!