Chocolate and caramel create a sweet harmony in this delicious caramel mocha latte.
Disclosure: This post was sponsored by Nespresso! As always, my thoughts and opinions are my own.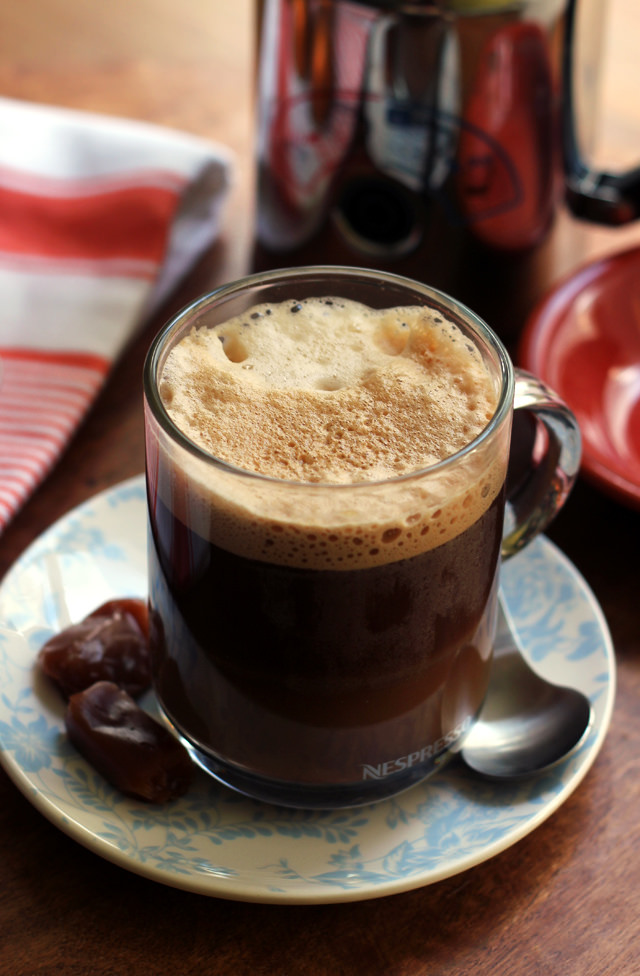 My first day of school deserves an extra special (highly caffeinated) beverage, don't you think?
You're confused because it's April and not September and where is all this back-to-school talk coming from?!
I'm confused because not only do I have be somewhere on time this morning, but I also have to sit through eight hours of lectures. And, you know, be AWAKE for all of them. Normally I really struggle to sit through a one hour seminar without dozing off…so this should be interesting.
What I'm hearing is that we both need (highly caffeinated) beverages. And an IV drip to get them straight into our blood lines, like, ASAP.
Good news: there is a slight chance that by the end of this week I may be proficient enough at putting in an IV that you would let me anywhere near your veins. See, everything is coming up roses.
Let me explain. So, since 2009 I've been on this (seemingly) endless school rollercoaster that I will hopefully come out of in 2017 with an MD and a PhD to my name. The way the program works is that you do the first two years of med school (mostly classroom-based), then get your PhD, and then go back and do your last two years of med school (mostly hospital-based). For the past four years, I've been in the PhD part (doing diabetes research) but it's looking like there is a chance I will defend my thesis this summer and return to med school to learn how to actually be a doctor and do doctor-y things in September. Which brings us to this week which is the intro course for all of the regular med students and MD/PhD students who plan to start their last two years of med school this summer/fall.
So not only is it my first day of school, but I'm also the new kid.
Espresso shots for everyone?! YES and YES.
Nespresso must have sensed my impending need for massive amounts of caffeine because they recently came out with the first large-cup addition to their VertuoLine Grand Cru line!! Don't get me wrong, I loved many of the other large-cup flavors, but this one is definitely something special. It's called Caramelizio, and it is filled with rich flavor and delicate notes of vanilla and caramelized sugar.
It pretty much tastes like dessert on it's own, but I felt like the occasion called for something a little extra special so I dressed it up a little further with a dash of cocoa powder and a dollop of chocolate syrup. I'm a sucker for a similar drink at a certain coffee chain, but this is just as satisfying with way fewer calories since you're not loading it up with tons of sugar. Also, cheaper since you're making it at home.
I own an Aeroccino milk frother, so I used that to steam and froth up my chocolate milk, but you can just heat the milk and cocoa powder on the stove or use a different milk frother if you have one.
Now if you'll excuse me, I have to go pick out my first day of school outfit. Lisa Frank backpacks scream "medical professional", don't you think?

Caramel Mocha Latte
Chocolate and caramel create a sweet harmony in this delicious caramel mocha latte.
Ingredients
2 oz milk
1 tsp sweet cocoa powder
1 tbsp chocolate syrup
1 capsule of Caramelizio blend
Instructions
In a small saucepan, combine the milk with the chocolate and heat OR if you have a milk frother, combine the milk and cocoa in the device and froth on cappuccino setting.
Add the syrup into a coffee cup. Pour the heated cocoa milk into the cup and stir to combine.
Brew one capsule of the Caramelizio into the cup. Stir to combine and enjoy!
 More coffee love: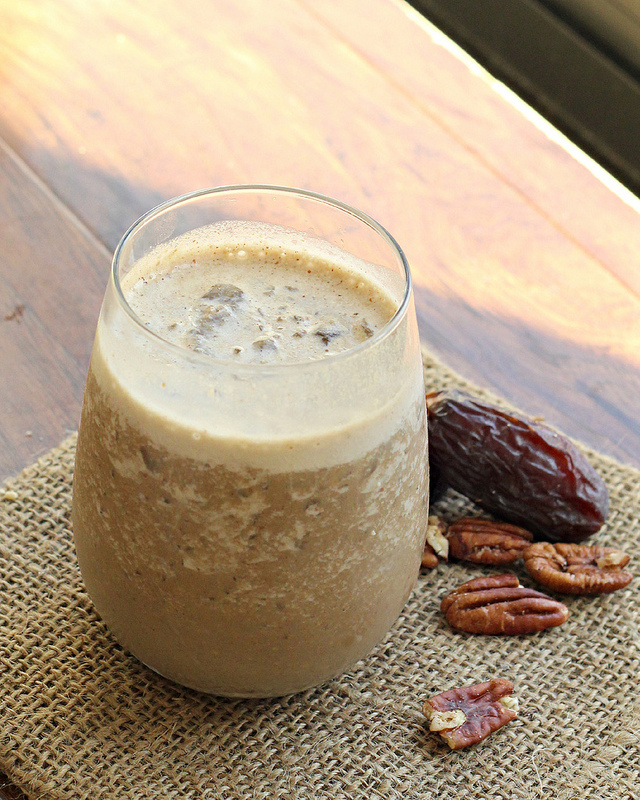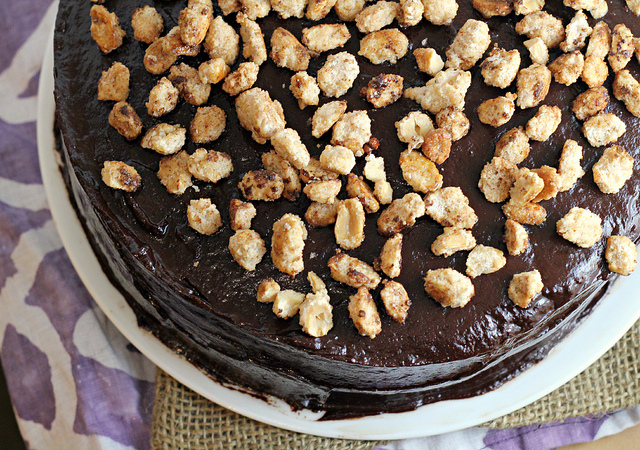 Banana Cake with Mocha Frosting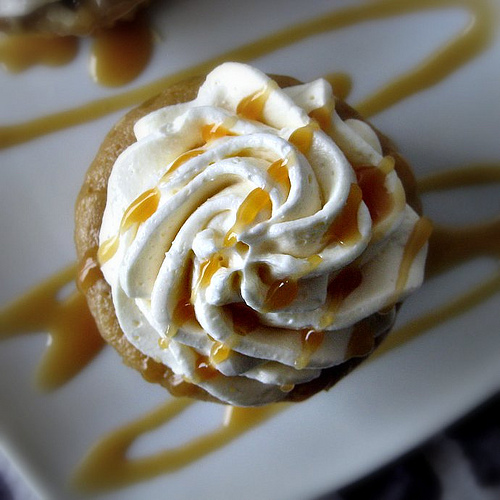 From Around the Web:
Caramel Iced Coffee from Waiting on Martha
Cinnabon Coffee Milkshake from Blahnik Baker
Almond Iced Coffee Float from Lemons For Lulu
Caramel Frappuccino from All Day I Dream About Food
White Chocolate Coconut Latte from Crunchy Creamy Sweet