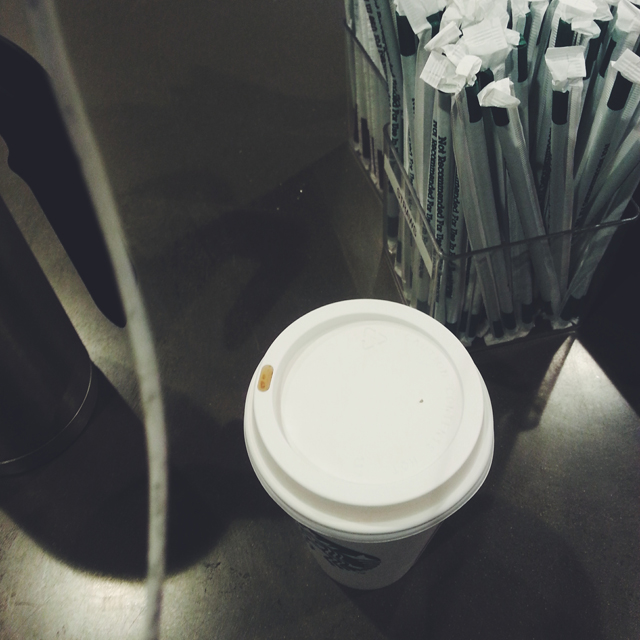 1. You guys, I am siiiiiiccckkk. Like, I had a legit 101F fever on Sunday. It's no fun.
2. Right now it's mostly an uncomfortably sore throat that ails me, and I'm not even exaggerating, but the only thing that makes it feel better are chai lattes. Something about all that hot spice. I swear it has palliative powers.
3. And if you think I'm not the kind of person who makes curry when I'm sick because I'm convinced that all those spices will cure what ails ya…well. You're wrong.
4. So….the topic that's on everyone's lips this week. Caitlyn. Jenner. Now, I don't want to get controversial on here or have a comment war of people voicing their yays and nays BUT I hope we can all agree that it is not our job in this world to judge anyone. We are all human. And I think in the end that's the most important thing to remember.
5. HOWEVER I do find it interesting that it's Caitlyn with a C and not Kaitlyn with a K. Total statement.
6. I haven't really talked about this at all, but…on Friday I'm going to Boston! For a work conference (the science kind). I am SO excited to be headed back there, even if it's only for a few days. Just the thought of getting to run around the Charles…ugh, can't wait.
7. So…where should I eat while I'm there!? I haven't REALLY been back since 2009, so I'm sure a lot has changed! Obviously, Flour Bakery is a must. I think we want to go to one REALLY nice dinner and then a few nice but not TOO nice dinners. If you know what I mean.
8. That reminds me that I also have stock the fridge before I go, because if I don't cook, WHAT WILL THE.BOY EAT?!
9. I'm concerned. The last time he made scrambled eggs for me, he burnt them. This is going to be interesting…