Sweet, tart, and creamy with juicy caramelized fruit flavors, this roasted apricot chocolate chunk ice cream is the perfect summer frozen treat!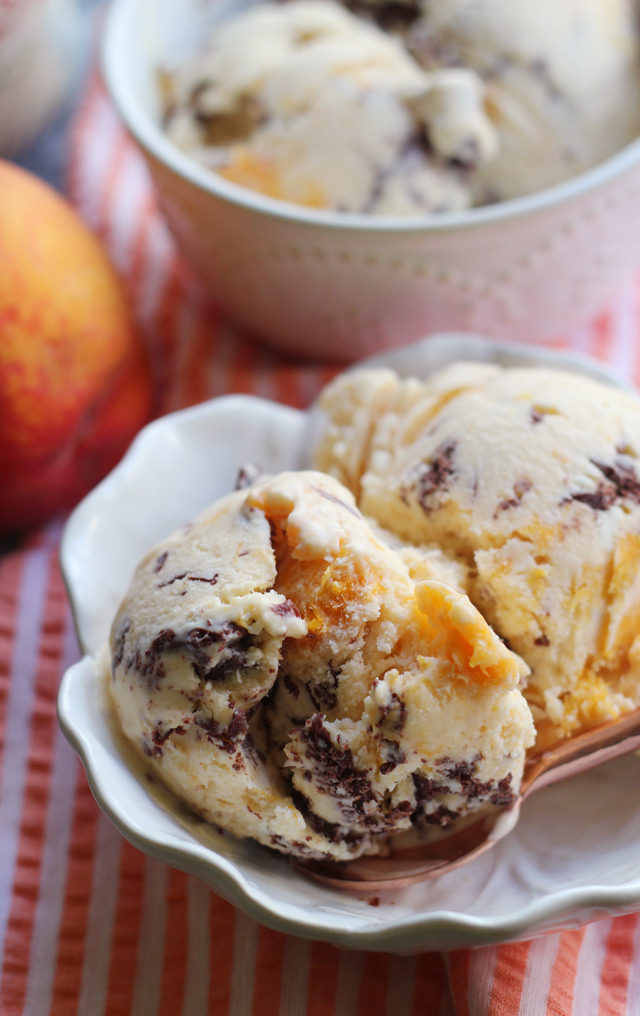 Can we just declare this National Ice Cream CENTURY?!
A single day of devotion will really just never be enough.
I'm actually not sure I could possibly eat enough ice cream in a lifetime to satisfy all of my cravings. I mean, I could try…but it wouldn't be pretty.
And in the end, it just wouldn't work.
Too many flavors! So little time! Not enough belly space!
Better to just inhale it at a moderate pace and still fit into my skinny jeans.
And by moderate, I mean that I stand in front of the freezer every night spooning it from the container straight into my mouth. I'm fairly convinced it tastes better that way.
Last weekend I found myself with extra apricots and a freezer that felt far too empty. Solution: ICE CREAM.
Roasted apricot ice cream, to be precise! In general, I find apricots to be a bit iffy, but after a spell in the oven, they get totally sticky and lick-your-fingers-good sweet. They're mixed into my favorite egg free ice cream base along with a slow chocolate drizzle that turns into shards the second it hits the frozen custard. Each creamy bite is sweet, tart, fruity, with just enough chocolate bits to get your heart racing.
Exactly how I like my ice cream.
Roasted Apricot Chocolate Chunk Ice Cream
Sweet and tart with juicy fruit flavors, this roasted apricot chocolate chunk ice cream is the perfect summer frozen treat!
Ingredients
1 pound apricots, halved and pitted
⅓ + ½ cup sugar, divided
2 cups milk, divided
1 tablespoon +1 teaspoon cornstarch
1 cup heavy cream
1½ tablespoons light corn syrup
¼ tsp. kosher salt
3 tbsp. cream cheese, softened
½ cup bittersweet chocolate chips (or chopped)
Instructions
Heat oven to 400F.
Toss the apricots in a baking pan with ⅓ cup of the sugar. Roast for 30-40 minutes, stirring every ten minutes. Remove from the oven and smash to coarsely puree them in the pan. Set aside.
In a small bowl, stir together ¼ cup of the milk with the cornstarch to form a slurry. Set aside.
In a 4-quart saucepan, stir together the remaining sugar, milk, heavy cream, corn syrup, and salt. Bring to a boil over medium heat. Cook for 4 minutes. Stir in the cornstarch slurry. Return to a boil and cook until thickened, about 2 minutes. Remove from the heat and slowly pour into the cream cheese, whisking with each addition to combine. Whisk until smooth.
Fold in the apricot puree. Pour into a ziploc bag and place into an ice bath. Let sit for 20-30 minutes, stirring occasionally, until very cold.
Pour into an ice cream maker and freeze according to manufacturer instructions.
While the ice cream is churning, melt the chocolate in the microwave in 30 second intervals, until smooth and totally melted. When the ice cream looks like soft serve, slowly drizzle in the chocolate. Transfer to a storage container and freeze until set.
I Scream For Ice Cream!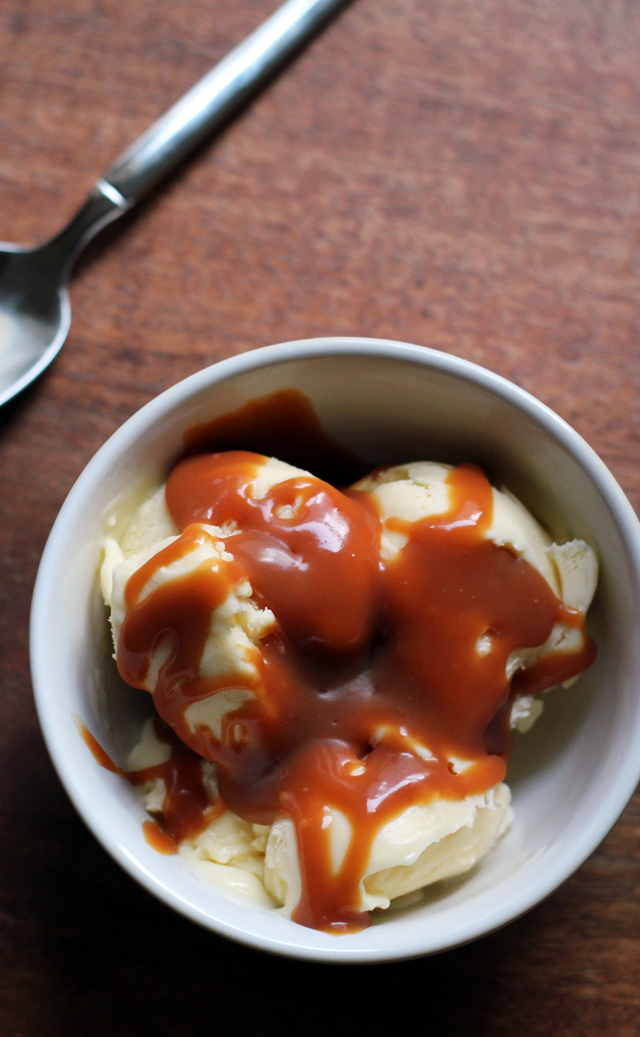 Salty Vanilla Frozen Custard with Salted Whiskey Caramel Sauce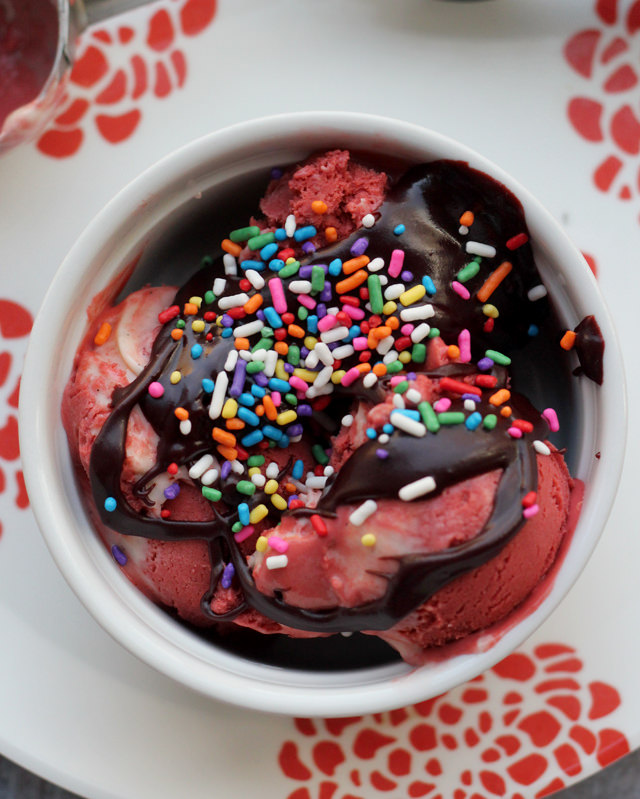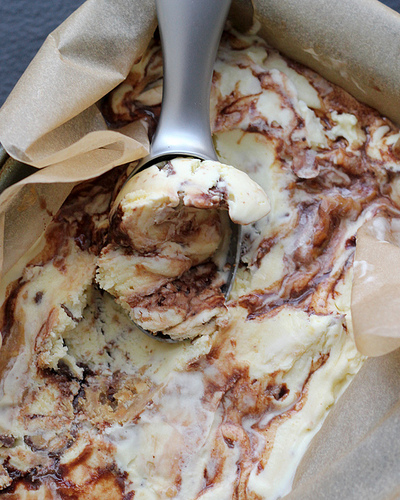 Peanut Butter Cup Ripple Ice Cream
From Around the Web:
White Chocolate Rose Frozen Yogurt from Blahnik Baker
PB & J Ice Cream from Hungry Girl Por Vida
Roasted Strawberry Creme Fraiche Ice Cream from A Family Feast
Basil, Honey, and Walnut Gelato from The Girl In The Little Red Kitchen
Peach Ice Cream with Raspberry Swirls from Baked By Rachel