These malted milk chocolate cookies and cream cookies scream FUN!! Stuffed with chocolate chips, chunks of Oreo, and a smooth malted milk flavor, just one bite will make you feel like you're a kid again.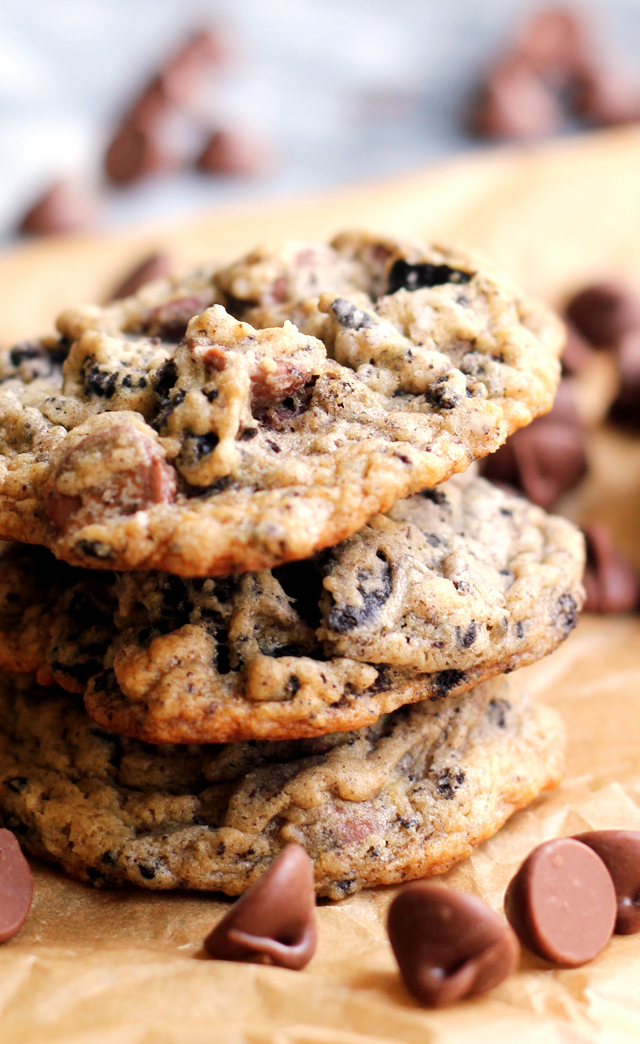 Am I too late to jump on the cookie in a cookie bandwagon?
I mean, I did discover via this Buzzfeed quiz  yesterday (so, obviously it must be true) that I am a late twenty-something year old trapped in a fifty year old's body vocabulary.
So five years ago while everyone else was busy stuffing cookies/chocolate bars/brownies into cookies, I was probably still using words like "rad" and "phat" and making sour cream casseroles.
Simply put: WHAT WAS I THINKING?!
Also, I was living under the rock called "the first two years of med school". Not trying to make excuses, but it is what it is.
Hopefully you all can overlook my lameness and MAKE THESE. Because they. are. good. Really.
Stuffed with oreos (the Whole Foods brand kind…which I actually like better), milk chocolate chips, and malted milk powder they are gooey on the inside, chewy all around, with perfect crispy edges and lots of chocolate cookie crunch.
Compromise? You get a batch of these into your life and I promise to try to use the phrase "on fleek" in a sentence today.
Oh look, I just did. #Winning.
YOUR TURN.
But just, feel free to send me a few of your "extras", mmkay? It's only fair.
I actually did share a few of these with my Leftovers Club partner, Kathia, who writes the blog Basic N Delicious!
Let me tell you, it was not easy to pry them out of the.boy's hands but it was really for the best that we did not eat all three dozen ourselves. At least, according to our skinny jeans.
Hope you enjoyed them as much as we did, Kathia!
And check out the deliciousness that the other Leftovers Club members are sharing today!
Malted Milk Chocolate Cookies and Cream Cookies
These malted milk chocolate cookies and cream cookies scream FUN!! One bite and you'll feel like you're a kid again.
Ingredients
4 oz cream cheese, softened
½ cup unsalted butter, softened
1 cup dark brown sugar
1 large egg
1 tsp vanilla
1½ cups all purpose flour
½ cup malted milk powder
¾ tsp baking soda
½ tsp baking powder
½ tsp salt
20 Oreos (or other chocolate sandwich cookies), coarsely chopped
1 cup milk chocolate chips
Instructions
In the bowl of a stand mixer fitted with the paddle attachment, cream together the cream cheese and butter until thoroughly combined and smooth, about 3 minutes on medium-high speed. Add in the brown sugar and egg and mix for another 3 minutes, until light and fluffy. Beat in the vanilla until well combined.
In a medium bowl, whisk together the flour, malted milk powder, baking soda, baking powder, and salt. Add to the cookie batter and mix until just combined. Add the chopped cookies and chocolate chips to the cookie dough and fold in by hand. Refrigerate the cookie dough for at least one hour or overnight.
Heat oven to 350F. Line a baking sheet with parchment paper.
Scoop the dough into 2 tbsp-ish scoops and place on the lined baking sheet, leaving about 1½ inches in-between cookies. Bake for 10-12 minutes, or until the edges begin to brown while the insides are still gooey. Let cool before serving. Repeat with remaining cookie dough.
More malted milk infused sweets!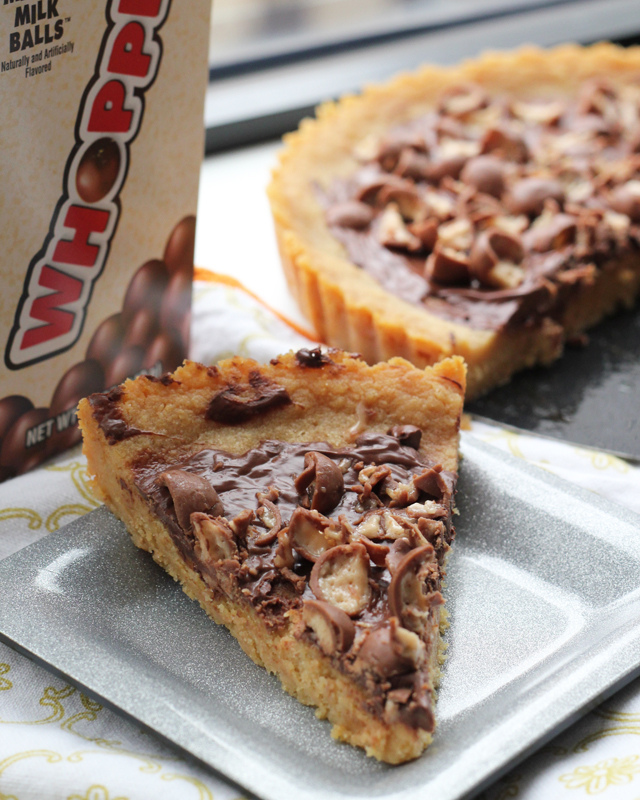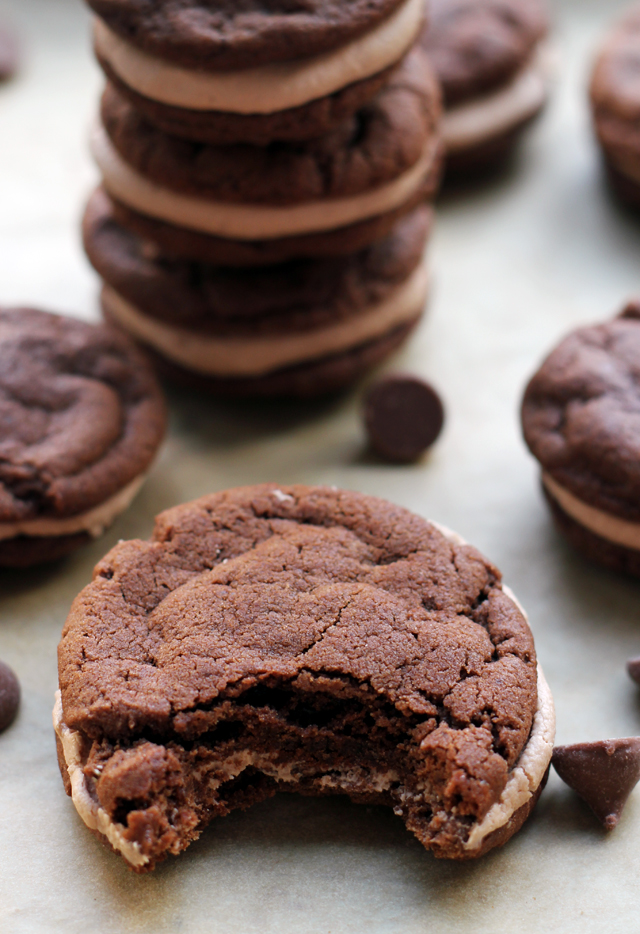 Chocolate Cookie Sandwiches with Malted Milk Chocolate Buttercream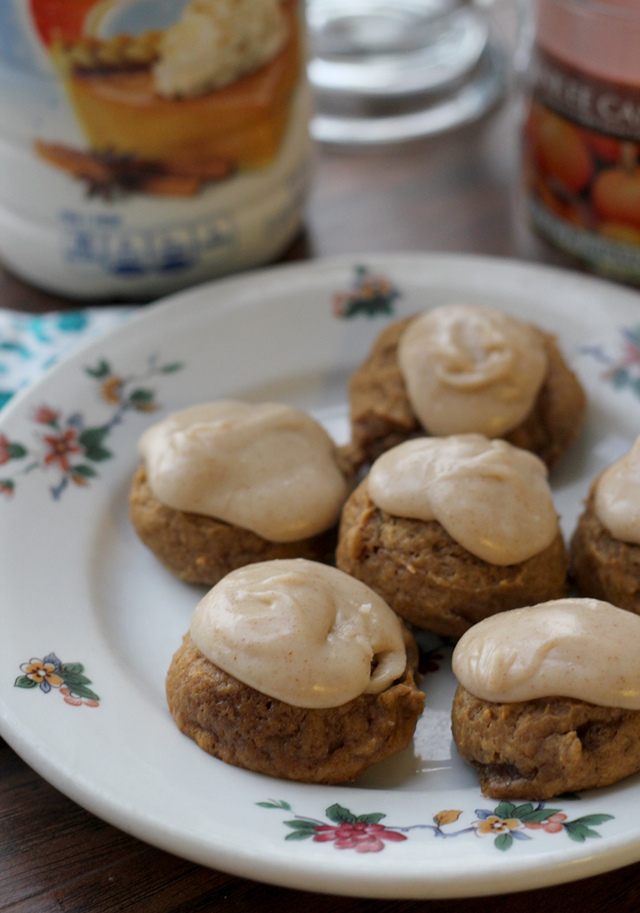 Malted Pumpkin Cookies with Brown Butter Frosting
From Around the Web:
Chocolate Malt Ice Cream Sandwiches from Love & Olive Oil
Strawberry Malt Cupcakes from Your Cup of Cake
Vanilla Malt Pudding from Hungry Girl Por Vida
Chocolate Malt Oatmeal Smoothie from Well Plated
Malted Milk Funfetti Blondies from Food Fanatic