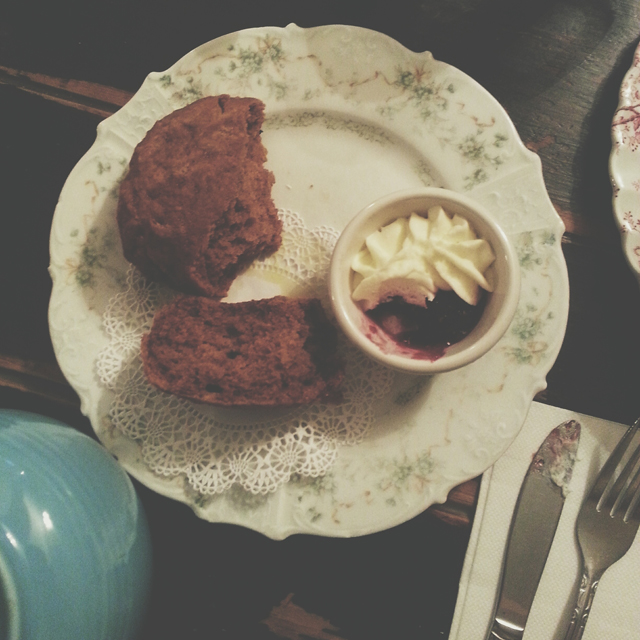 1. Pumpkin scones make all days better. Even Mondays.
2. And yes, I know it is still AUGUST and SUMMER and I'm not even trying to suggest that it's actually time for pumpkin yet. But at Alice's Tea Cup, it's always time for pumpkin scones. Always. They're kind of the best thing since sliced bread.
3. After the 143 square foot apartment debacle the.boy and I did some major Craigslist searching and…I think we found a place. I don't want to say anything for SURE for sure because nothing will be officially signed until Friday, but we were approved by the management company and will (hopefully) move in next Saturday. Fingers crossed!
4. And yes, it has an oven. And a whole separate bedroom. With a door. I won't even know what to do with myself.
5. And did I mention there is a Whole Foods being built TWO BLOCKS AWAY. My excitement is palpable.
6. The Goldfinch and I are less than a hundred pages away from being done with each other. What do I need to read next??
7. The best place to buy a gorgeous but not too expensive reclaimed wood dining room table. And…..GO!
8. I'm kind of into this one from Macy's. I'll probably end of splurging on it, but I do wish it was a few hundred dollars cheaper.
9. PS – I totally spent all day at work yesterday looking at tables online. Don't tell anyone.