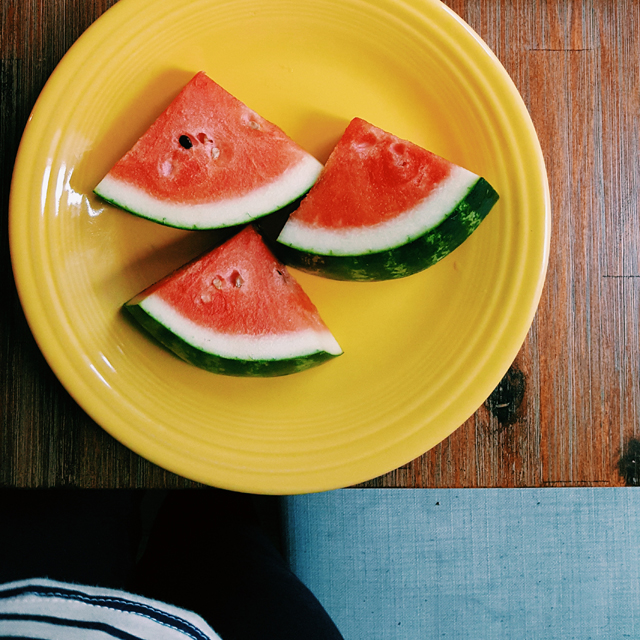 1. Watermelon: salted v. not. What is your stance on this?!? I used to be pretty sure I was a not salted, but now I'm not so sure. The salt definitely adds a little summin' summin'.
2. Also, I am SO calling in and asking this at the next presidential debate. Someone has to get down to the real issues.
3. So….you know I'm obsessed with this Green Blender smoothie service right?! Well, Jenna, the founder of Green Blender, saw that I was FREAKING OUT over my love for Green Blender on Instagram and offered to give 20% off to all my readers on their first Green Blender box from now until the end of September!! Just type in the discount code JOANNEEATSWELL when you're checking out.
4. BTW I am totally adding watermelon to my smoothie tomorrow. It is either going to be totally weird or totally awesome. I'll keep you posted.
5. You guys, I did the most despicable thing last week. I BOUGHT A WINTER SQUASH!! And I felt terrible about it. In my defense, it's for freelance work so it's not like I exactly had a choice. But still…I'm just not ready!!
6. To make up for it, I also bought thirty gazillion pounds of tomatoes and basil. And then re-infested our apartment with fruit flies. So there's that.
7. This cake. It really is the ultimate….so who is making it for me for my birthday (in February)?!?
8. You know what I really hate? WordPress updates. Those of you who aren't bloggers won't care about this or know what I'm talking about, but those who are…you feel me, right? They're so stressful! You don't update and you end up with all sorts of security risks…you do update and your whole blog might implode because of some incompatibility. These are the things that keep me up at night.
9. Pass the bourbon.