The perfect dinner accompaniment, these parker house rolls are soft, fluffy, and packed with buttery flavor in every bite.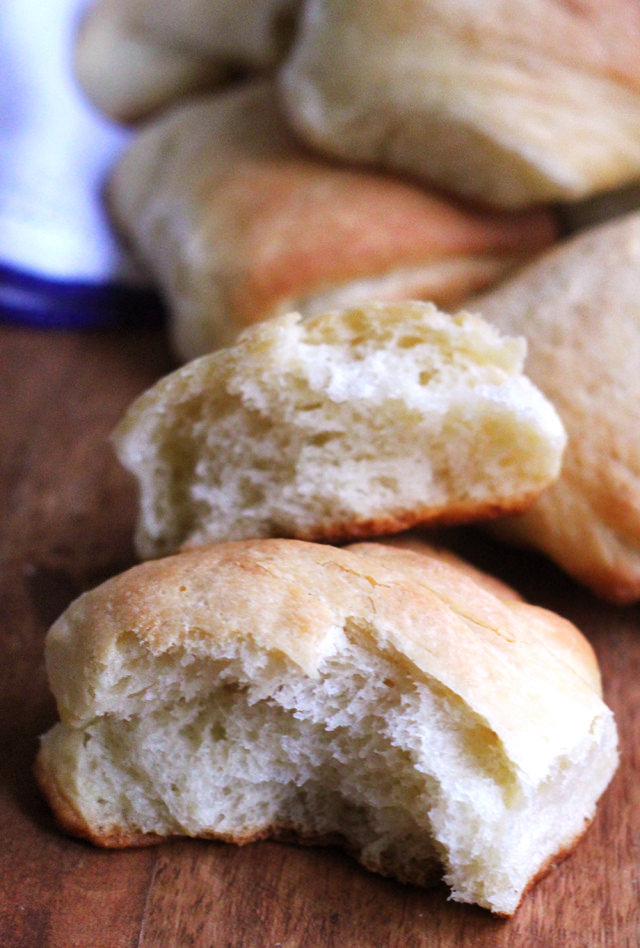 I have a lot of explaining to do.
My posting has been…sporadic at best. And while I would like to blame it all on medical school, medical school, and MORE medical school, the truth is that it probably has more to do with another little project I've been working on these past 14 weeks….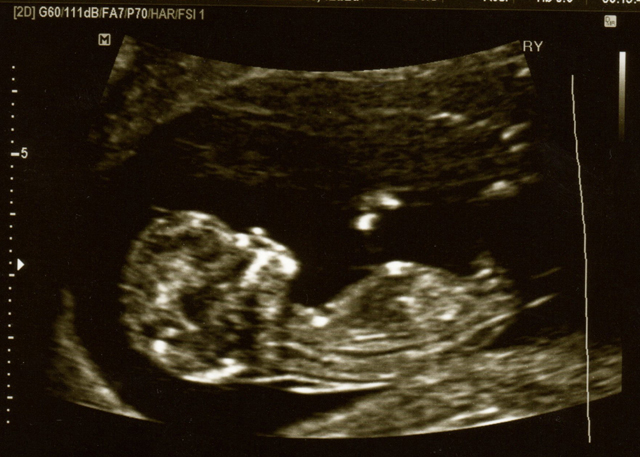 I'm having a baby!!
And it has been torture not telling all of you.
There were also many days where it was torture to stare at food, think about food, and edit photos of food.
Days where it was torture to stay up past 8PM.
Days where it was torture to wake up before 11AM.
And days where I felt totally fine, except for an aching need to lay on the couch and do absolutely nothing for hours on end.
I really hope those days are over, because that is just not me!
So, the details:
Baby is due May 7, 2016. We do not know if it is a boy or a girl yet, but we are going to find out.
I am still in that weird phase where I don't look pregnant, but do look like I haven't exercised in 14 weeks.
(Also, I haven't exercised in 14 weeks.)
So far I have craved: cheese and breakfast sandwiches.
And carbs. ALL THE CARBS.
So while there hasn't been too much going on my oven lately. this weekend I finally forced myself to get my act together and dig my fingers into some homemade dough. After all, I hear there are some holidays coming up and we might want to be that host/hostess who manages to pull still warm buttery dinner rolls out of the oven just as her guests arrive.
Or we could just be those people who inhale buttery dinner rolls before, during, and after every meal. Just because.
Either way, I've got you covered.

Parker House Rolls
The perfect dinner accompaniment, these parker house rolls are soft, fluffy, and packed with buttery flavor in every bite.
Ingredients
1¼ cups whole milk
2 tbsp sugar
1 tbsp instant yeast
1 large egg, lightly beaten
4-4¼ cups all purpose flour
1½ tsp salt
11 tbsp unsalted butter, 8 tbsp cut into 8 pieces and softened
Instructions
Heat oven to 200F. Once it reaches 200F, maintain the oven temperature for 10 minutes. Then, turn off the heat.
Meanwhile, heat the milk and sugar together in a small bowl in the microwave until the mixture is lukewarm. Whisk in the yeast and egg and set aside.
Combine 4 cups of the flour and the salt in the bowl of a stand mixer fitted with the paddle attachment. Mix at the lowest speed to combine, about 15 seconds. With the mixer still on low, add the liquid in a steady stream and mix until the flour is moist, about 1 minute. With the mixer still running, slowly add the 8 tbsp of softened butter until incorporated. Increase the speed to medium and beat until the dough is thoroughly combined, about 2 minutes. Replace the paddle with a dough hook and knead on medium speed until smooth, about 6 minutes. Add more flour in 1 tbsp increments until the dough no longer sticks to the sides of the bowl. Scrape the dough out of the mixing bowl and into a large oiled bowl. Cover with plastic wrap and place in the warmed oven to rise for 45 minutes, or until doubled in size.
Once the dough has doubled, punch in down and replace the plastic wrap. Let rest for 5 minutes. Meanwhile, melt the remaining 3 tbsp of butter. With a pastry brush, butter the bottom and sides of a large rimmed baking sheet. with half of the butter.
Divide the dough into 2 equal pieces and shape until each piece is 18 inches long and about 1½ inches across. With a bench scraper, cut each dough log into 8 evenly sized pieces. Roll each piece of dough into a smooth, tight ball. Flatten the dough into a rough oval. Lightly brush with melted butter, then fold in half and gently seal the edges. Place the roll on the prepared baking sheet. Repeat with remaining balls of dough.
Lightly brush the tops of the rolls with the remaining butter and loosely cover with plastic wrap. Let rise until almost doubled, about 45 minutes.
When the rolls are almost fully risen, heat oven to 375F. Bake rolls until the tops are dark golden brown, about 20-22 minutes. Transfer to a wire rack to cool for 10 minutes. Serve warm.
Notes
Recipe from
Baking Illustrated: A Best Recipe Classic