The flavors of the Mediterranean come together in this chickpea nicoise salad – a vegetarian take on the French classic!
Disclosure: This post was sponsored by Pompeian. As always, my thoughts and opinions are my own. Thank you for supporting the brands that keep me inspired in the kitchen.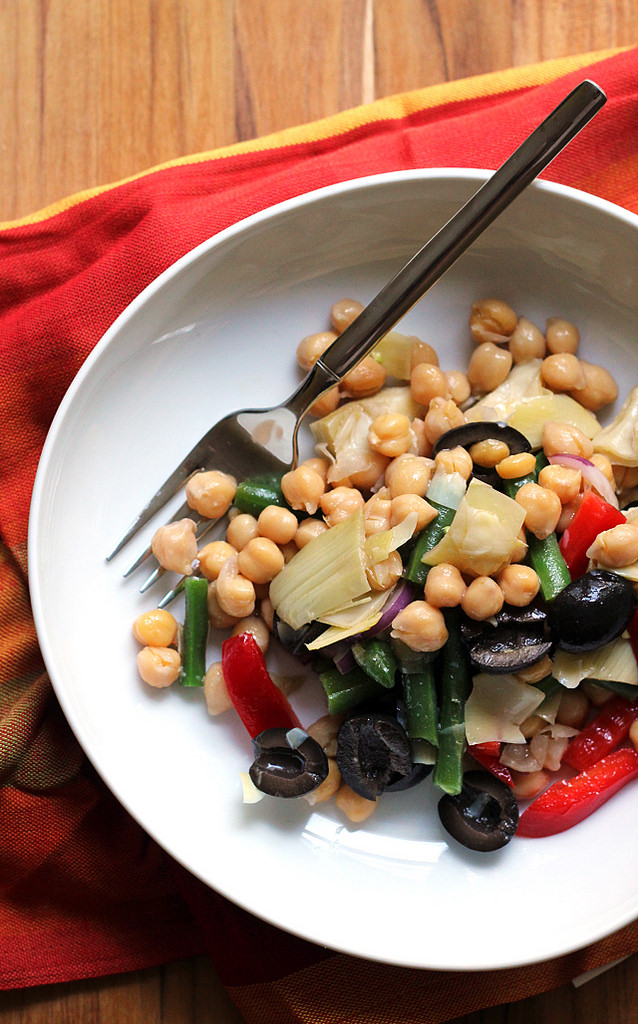 This salad makes me want to be a better person.
Like an eat all my veggies, never chooses The Mindy Project over a trip to the gym, doesn't spend $20 on cheese when she has wedding bills to pay kind of person.
I'm in more of a work in progress phase.
Like, yesterday I ate this for lunch and dinner and I just happened to decide to go for a run instead of anxiously sitting on my couch in anticipation of a rodent sighting.
See. Progress.
Maybe tomorrow I'll get really crazy and eat fruit for dessert instead of cookies.
A girl can dream.
Back in college when I was in crazy neurotic healthy mode (i.e. refused to let anything that was a complex carbohydrate touch my lips), I ate an absurd amount of tuna nicoise. Cold baked potato on the side, obvs.
There was something about the briny deliciousness of the olives and the crunchy sweetness of the haricot verts that allowed me to overlook the fact that it was served sans fromage (<–sacrilege).
Yes, somehow cheese was okay but potatoes were not. It was a confusing time.
Lately I've been craving those same flavors but decided to keep the whole thing vegan by trading out the tuna for chickpeas, and adding in some bell peppers and artichokes for extra oomph. The dressing is a simple lemon olive oil mix, made even more delicious by virtue of the fact that I used Pompeian's new Premium Mediterranean Blend. Made with a mixture of olive oil, grapeseed oil, and canola oil, it has all the great flavor of extra virgin olive oil but with a higher smoke point so that it can be used in everything, from salads to stir fries.
Aside from the fact that it's delicious and will help with that whole "eat your veggies" thing, the best part of this salad is how versatile it is: I ate it as is for lunch, wrapped up in flatbread for dinner, and will probably burrito it tomorrow.
While helping old ladies cross the street and saving damsels in distress.
Being a better person: it's a real thing.
And it starts with this salad.
Chickpea Nicoise Salad
The flavors of the Mediterranean come together in this chickpea nicoise salad - a vegetarian take on the French classic!
Ingredients
1 lb string beans, trimmed and cut into 1-inch pieces
1 red bell pepper, thinly sliced and cut into 1-inch pieces
1 small onion, diced
2 cups chickpeas
1 (14 oz) can artichokes, drained and coarsely chopped
1 (14 oz) can black olives, drained and halved
2 tbsp extra virgin olive oil
juice of 1 lemon
1 tsp salt, plus more to taste
Instructions
In a medium pot, bring 4 cups salted water to a boil. Add the string beans and let simmer for 2-3 minutes. Drain.
In a large bowl, toss together the string beans, pepper, onion, chickpeas, artichokes, black olives, olive oil, lemon and salt. Season to taste.
Notes
An Eats Well With Others Original
Bean salads make the best lunches. For more ideas, check out these: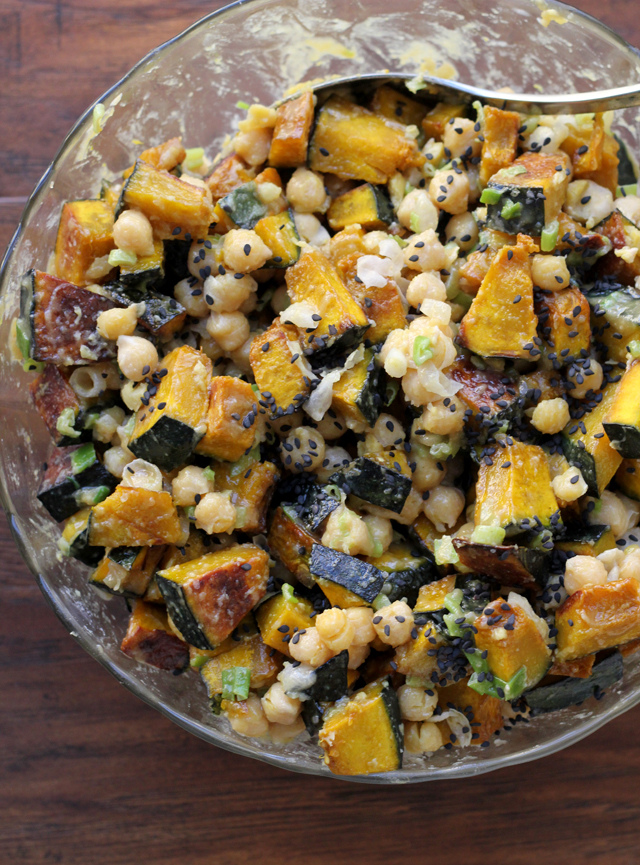 Roasted Kabocha Squash and Chickpea Salad with Tahini Dressing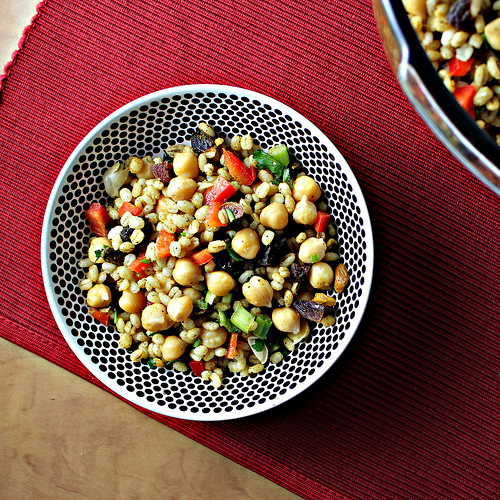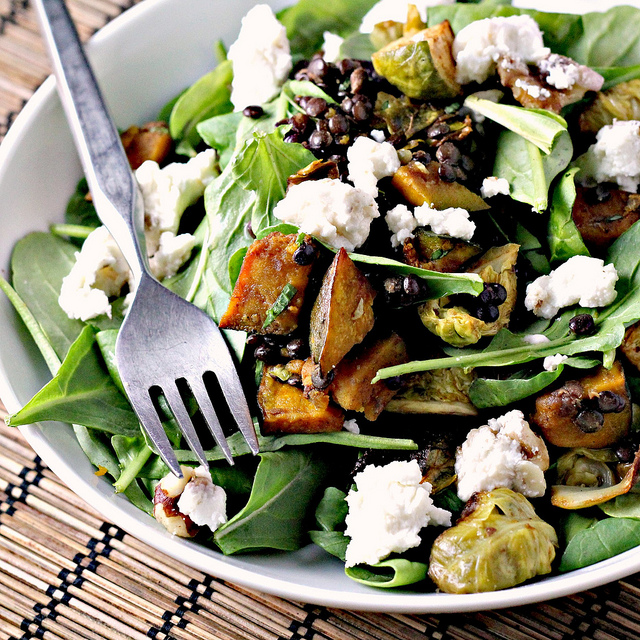 Spicy Squash Salad with Lentils, Brussels Sprouts and Goat Cheese
From Around the Web:
Greek Garbanzo Salad from The Girl Who Ate Everything
Chipotle Roast Sweet Potato and Black Bean Quinoa Salad from Closet Cooking
Black Bean Quinoa Salad with Orange Vinaigrette from Damn Delicious
Spicy Chickpea and Crispy Kale Salad with Chili Garlic Carrots from What's Cooking Good Looking
Favorite Three Bean Salad from Country Cleaver