Richly spiced, fluffy gingerbread yogurt pancakes to fill your morning with holiday spirit.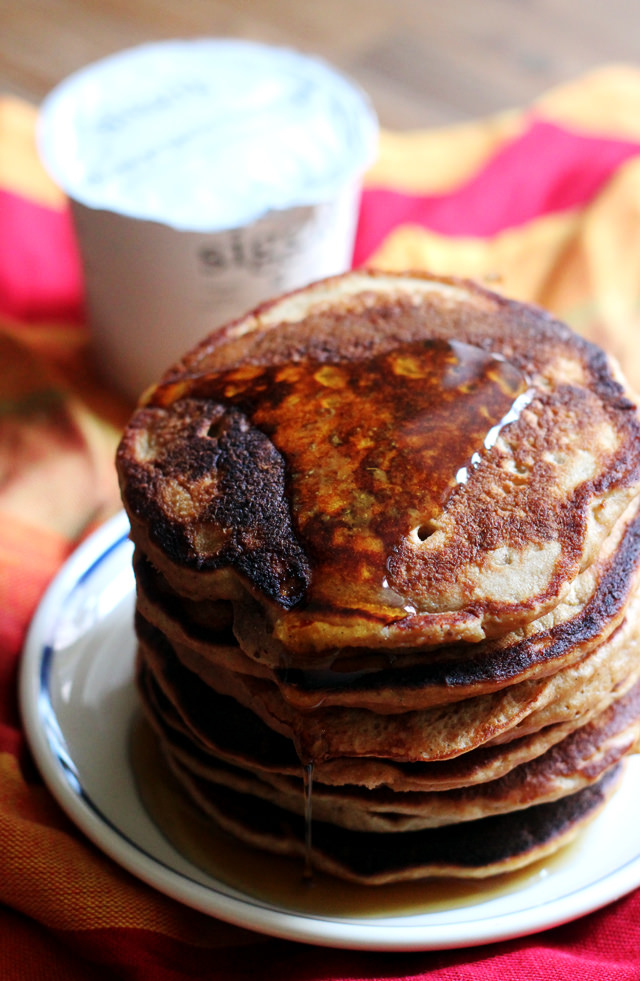 Mondays and pancakes don't always go together because guys, we have things to do! People to see! To-do lists to conquer!
And falling asleep at our desks at 11 due to carb overload is just not acceptable beginning-of-the-week behavior.
I mean, it's not even Thursday yet. We have to have some standards.
But what if I told you I had an encounter this weekend with the perfect Monday pancake?
That it's not only high on the protein content spectrum, but it has morals and ethics and (GASP) whole wheat flour.
This calls for hugs.
I invited cinnamon, spice, and everything nice to the pancake party as well because HOLIDAY CHEER. We need it.
In our weekends, of course, but especially in our Mondays when it feels like there is so very little else to get out of bed for.
And maple syrup on top. Don't be a martyr.
I'm actually not usually too big of a gingerbread fan because I find the bitterness of molasses to be a major turn-off, but against the backdrop of pancake fluff, it feels less intense and cloying than it does in cake or cookie form.
When it works, it works.
Siggi's Icelandic-style strained yogurt is perfect for upping the protein ante in these. It's pretty low in sugar, but with the perfect amount of creaminess so that it gives the impression of decadence and indulgence. I find the subtle coconut pairs perfectly with the rich gingerbread spices, but so would the vanilla or pumpkin flavors if those are easier for you to get your hands on.
This Monday thing. I feel like we can do this.
Gingerbread Yogurt Pancakes
Richly spiced, fluffy gingerbread yogurt pancakes to fill your morning with the holiday spirit.
Ingredients
2 cups whole wheat pastry flour
¼ cup brown sugar
2 tsp baking powder
1½ tsp cinnamon
1½ tsp ginger
¼ tsp nutmeg
¼ tsp salt
2 large eggs
1 (6 oz) container Siggi's Coconut Yogurt
1 tbsp vanilla extract
1 cup milk
2 tbsp molasses
Instructions
In a large bowl, whisk together the flour, brown sugar, baking powder, cinnamon, ginger, nutmeg, and salt. Whisk in the eggs, yogurt, vanilla, milk, and molasses, until mostly smooth.
Heat a nonstick griddle over medium heat. Using a ¼ cup scoop, pour the batter onto the griddle. Cook until bubbles appear on the surface, and then flip. Cook for an additional 1-2 minutes. Serve with syrup.
Notes
An Eats Well With Others Original
Check out the siggi's website for more yogurt recipe inspiration!
For more holiday breakfast ideas, check out these: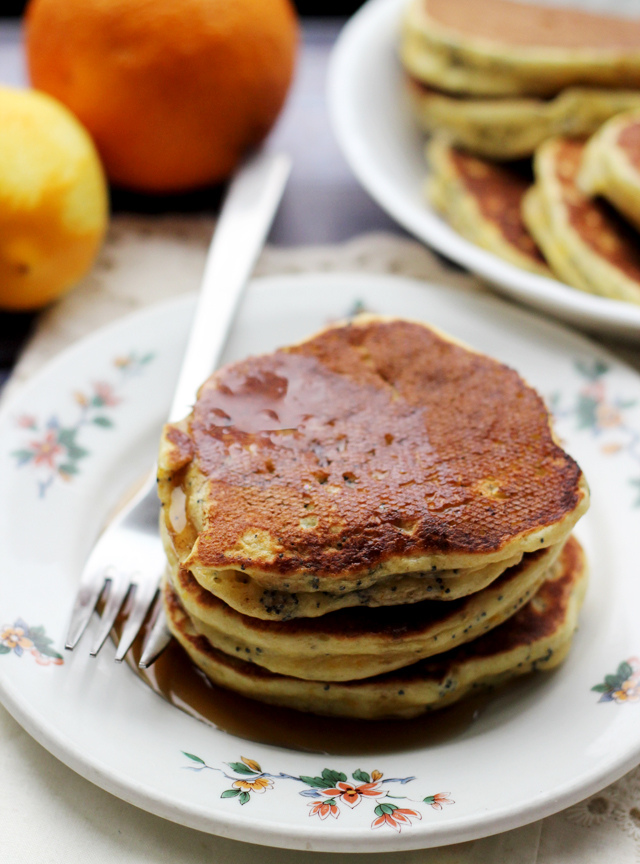 Blood Orange Greek Yogurt Poppyseed Pancakes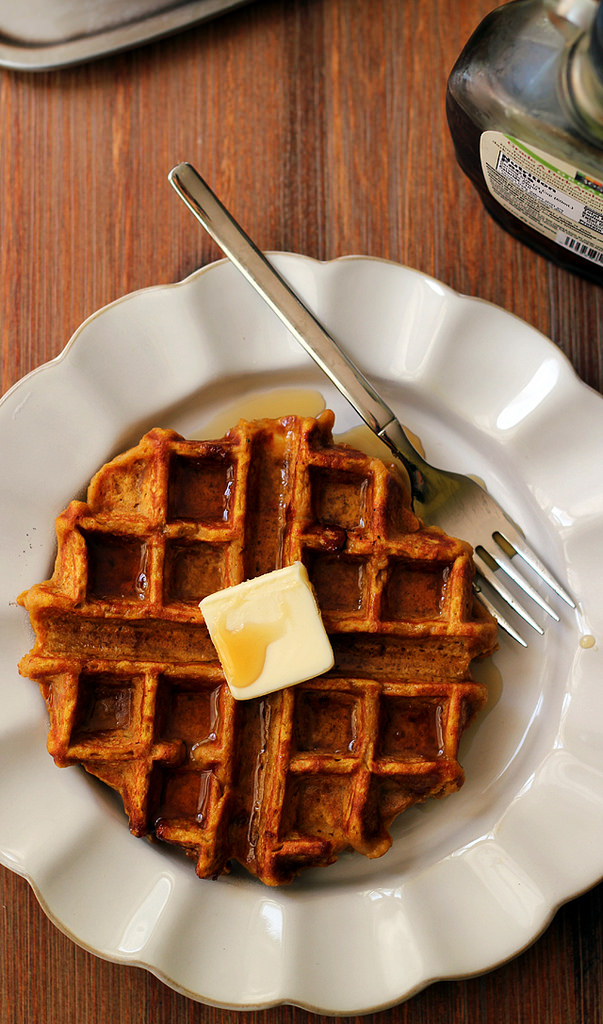 Brown Butter Pumpkin Chai Waffles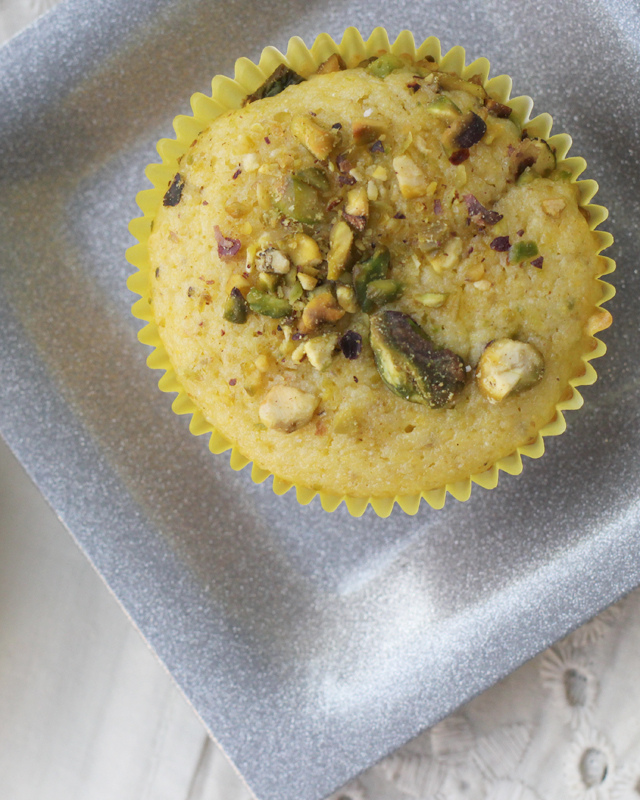 Lemon Pistachio Cornmeal Muffins
From Around the Web:
Almond Ricotta Pancakes from Nutmeg Nanny
Gingerbread Cardamom Waffles from I Am A Food Blog
Cranberry Orange Baked French Toast Casserole from Taste and Tell
Pumpkin Coconut Yogurt Waffles from Girl Versus Dough
Pecan Spiced Buttermilk Pancakes from Blogging Over Thyme

siggi's rather delicious yogurts with simple ingredients and not a lot of sugar.
Try delicious flavors like vanilla, pumpkin & spice, and mixed berries & açai, power up your breakfast with their recipes and print a coupon.
This is a sponsored conversation written by me on behalf of siggi's Dairy. The opinions and text are all mine.