Harissa macaroni and cheese is spicy, creamy, and worth every bite of indulgence!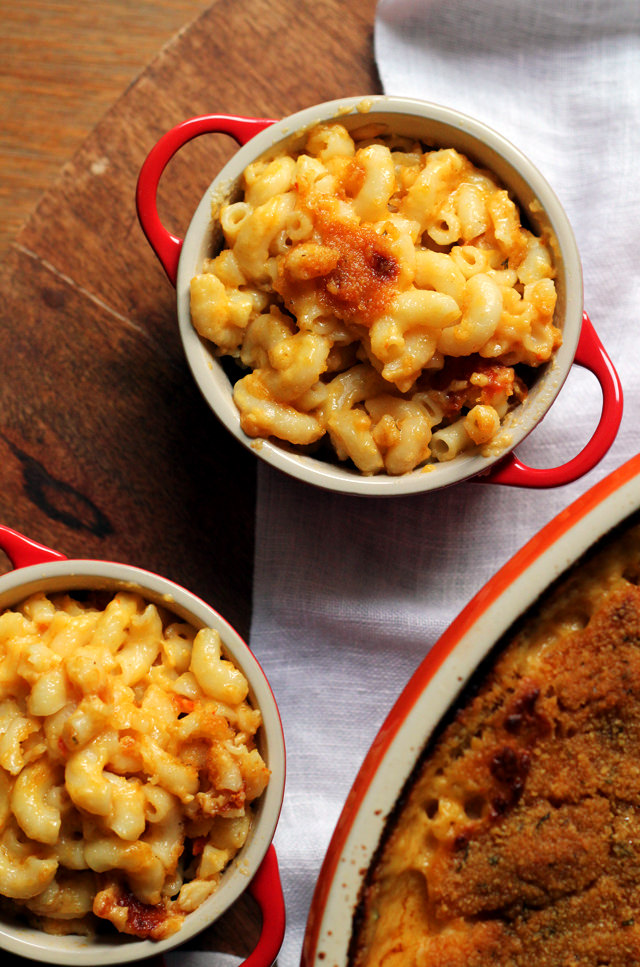 This time of year makes no sense.
On the one hand: New Year's! Diets! Health! Resolutions!
On the other hand: IT'S "FEELS LIKE -5 DEGREES OUTSIDE".
See. Mixed signals.
Also, we are knee-deep in football playoffs and I think we all know I can't possibly sit through two games in one weekend without some kind of cheese bribery.
I mean, that's a given.
Besides, I like to think that what this lacks in nutritional value, it makes up for in FLAVOR.
Three cheeses + a large and in charge volume of harissa. You just can't go wrong.
And wasn't it Dr. Oz who claimed that spicy foods increase your metabolism?
Well if he said it, then it must be true probably doesn't have an ounce of basis of reality, but we can dream, baby. We can dream.
I actually made the unfortunate life mistake of eating totally mediocre mac and cheese recently.
It was wrong on so many levels, but mainly because I always feel like if you're going to indulge, it had better be WORTH IT.
Macaroni that might have been covered in cheese, but could also have been covered in glue because THAT'S HOW FLAVORLESS IT WAS?
Not worth it. Ever.
Though, to be fair, I also think that salads that taste like leafy cardboard are not worth it either, no matter how nutritionally dense they are. I'm an equal opportunist that way.
My point is, eat every calorie like it's your last, whether you're noshing on kale or ALL THE CHEESE.
And for real get this pan of cheesiness into your life ASAP. You know you want to.
Spicy Harissa Macaroni and Cheese
Harissa macaroni and cheese is spicy, creamy, and worth every bite of indulgence!
Ingredients
1 lb macaroni
6 tbsp unsalted butter
4 cloves garlic, minced
1 tsp dry mustard
3-4 tbsp harissa
6 tbsp all purpose flour
2¼ cups vegetable broth
3½ cups whole milk
8 oz colby jack cheese, grated
8 oz gruyere, grated
8 oz extra sharp cheddar, grated
black pepper, to taste
½ cup seasoned bread crumbs
Instructions
Heat oven to 400F. Bring a large pot of salted water to a boil. Cook the pasta in the boiling water for 5 minutes, or until al dente. Drain and set aside.
Meanwhile, in a large saucepan, melt the butter over medium heat. Stir in the garlic, mustard, and harissa and saute for a minutes, or until fragrant.
Whisk in the flour and cook, stirring constantly, for 1 minute or until golden. Slowly whisk in the vegetable broth and whole milk. Bring to a simmer and cook until thickened, about 10 minutes. Remove from the heat and whisk in the cheeses until melted and incorporated. Season to taste with black pepper.
Grease a 9x13-inch baking pan. Pour the pasta into the pan and then top with the cheese sauce. Stir to combine. Top with the bread crumbs.
Bake for 45-50 minutes or until sauce is bubbling and bread crumbs are browned. Let sit for 5 minutes before serving.
Notes
An Eats Well With Others Original
More mac and cheese!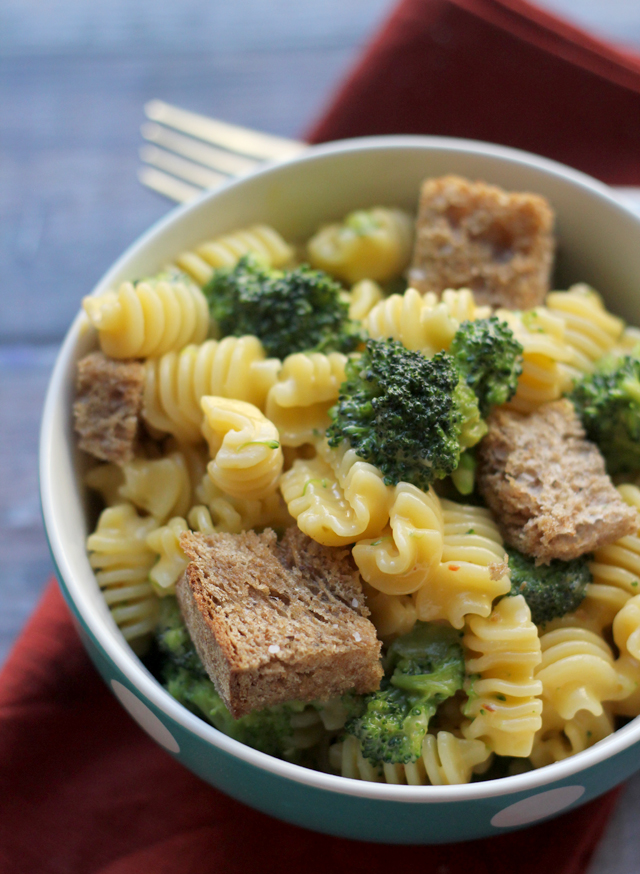 Buffalo Cheddar Mac and Cheese with Garlic Croutons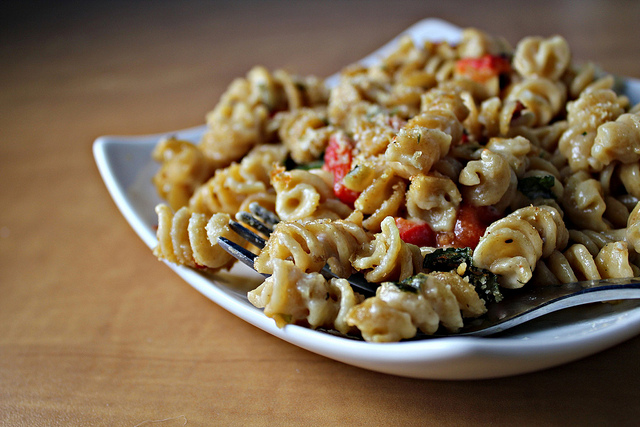 Macaroni and Goat Cheese with Roasted Red Peppers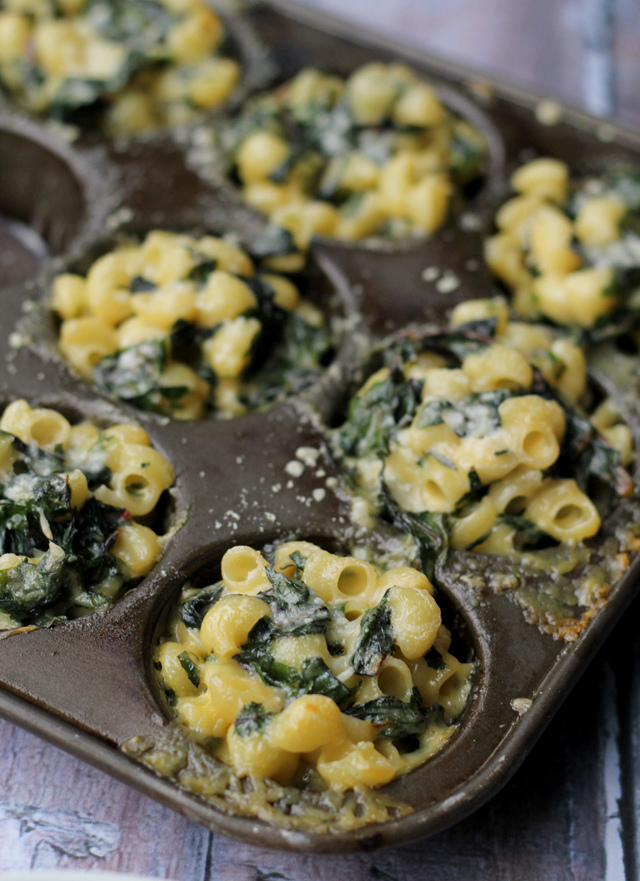 Spicy Chard Mac and Cheese Bites
From Around the Web:
Artichoke and Spinach Macaroni and Cheese from Ruffles and Truffles
Broccoli Cheddar Mac and Cheese from Simply Recipes
Baked Macaroni and Cheese from Leite's Culinaria
Slow Cooker Three Cheese Macaroni and Cheese from Fake Ginger
Butternut Squash Mac and Cheese Sliders from Climbing Grier Mountain