Italian wedding soup just like grandma used to make, but with eggplant-based veggie balls in place of the traditional meatballs! Comfort food at its best.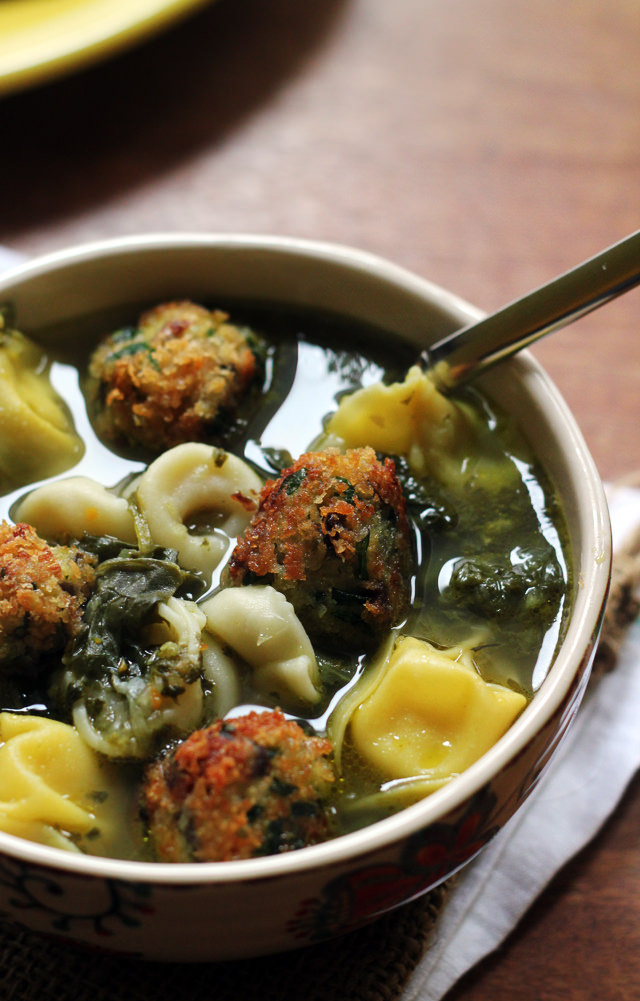 You're probably not supposed to play favorites with your recipes. I think that's actually the numero uno, cardinal rule of Food Blogging 101.
But youuuuu gggguuuuyyyyssss.
I just can't help myself.
Growing up, Italian wedding soup with mini meatballs was the thing my grandmother used to make. I mean, she also made marinara sauce (or gravy, as she would call it), and lasagna, and big meaty roasts, but my brother and I wanted nothing to do with any of those things.
We only wanted the soup.
I think part of the allure stemmed from the fact that my mother was incapable of making it. The meatballs, particularly. She just didn't have the magic touch.
Or my grandmother lied and gave her the wrong recipe (<–LIKELY). We will never know the truth.
I haven't had it in years now (possibly decades), and when I set about to recreate it for the blog, I was worried.
Worried that I had built the soup up so much in my memories that nothing I made could compare.
Worried that my ancestors would return from the dead when they realized I was attempting to make a meat-free version of their mini meatballs.
Worried that I just wouldn't be able to pull it off, and so would never be able to taste my grandmother's soup again.
I really shouldn't have worried so much.
This is hands down, above and beyond, the BEST THING I HAVE EVER MADE. And I don't say that lightly.
The soup is full of so much flavor (I attribute it to the parmesan rinds, by the way), tons of nutrition, oodles of cheese-stuffed tortellini (always a good thing), and crispy delicious mini meatballs! And by meatballs, I mean eggplant-balls obviously, but that just sounds weird. It does take a bit of time to simmer away and suck as much flavor out of those veggies as possible, but all the best things in life are worth waiting for, don't you think?

Italian Wedding Soup with Veggie Balls
Italian wedding soup just like grandma used to make, but with eggplant-based veggie balls in place of the traditional meatballs! Comfort food at its best.
Ingredients
For the soup
1 medium onion, cut into chunks
1 small carrot, cut into chunks
4 clove garlic, peeled
2 oz fresh basil
⅓ cup extra virgin olive oil
3½ quarts cold water
1 head escarole, cut into ½-inch shreds
1 bunch swiss chard, stems removed and leaves cut into ½-inch shreds
1 lb zucchini, cut into ½-inch pieces
2 parmesan rinds
2 tbsp kosher salt, plus more to taste
1½ lb cheese tortellini
For the veggie balls
1 large eggplant, unpeeled
salt, to taste
1 cup + ⅓ cup panko breadcrumbs, divided
¼ cup grated parmesan cheese
2 tbsp minced parsley
1 garlic clove, minced
freshly ground black pepper
1 large egg, lightly beaten
extra virgin olive oil, for frying
Instructions
First, start the soup. In the bowl of a food processor, combine the onion, carrot, garlic, and basil. Pulse until it forms a smooth paste, called a pestata.
Heat the olive oil in the soup pot over high heat and scrape the pestata into the pot. Cook, stirring until the pestata has released liquid and started to dry out a bit, about 5 minutes. Pour the cold water into the pot, scraping up the pestata from the bottom of the pan. Bring to a boil. Lower the heat and simmer the broth, covered, for about 15 minutes. Stir in the greens, zucchini, parmesan rinds, and salt. Return to a simmer and cook, covered, for 25 minutes, and uncovered for 20 minutes. Add the tortellini in the last 10 minutes of cooking.
While the soup simmers, prepare the veggie balls. Cut the eggplant into 1-inch cubes. Bring 2 quarts of water with 1 tbsp of salt mixed in to a boil over high heat. Add the eggplant and boil, uncovered, for 10 minutes, or until eggplant is cooked, pressing them down into the water regularly. Drain in a colander and push out as much water from them as you can using the back of a spoon. Finely chop eggplant.
In a bowl, combine the eggplant, 1 cup of panko, cheese, parsley, and garlic. Season to taste with salt and black pepper. Mix in the egg.
Roll the eggplant mixture into small balls that are about 1-inch in diameter and set them on a platter. Put the remaining panko in a small bowl and roll each ball in the breadcrumbs to coat evenly. Set the coated balls on a clean tray.
Pour the olive oil into a 10-inch skillet to a depth of ½ inch. Turn the heat to medium and when the oil begins to shimmer, put a test ball in the skillet. If it sizzles immediately, then the oil is hot enough. When the oil is ready, carefully put the balls in the skillet in a single layer.
Fry, turning gently with a spoon, until browned all over, about 3 minutes total. Remove with a slotted spoon to a paper towel-lined plate. Repeat with the remaining balls until all of them have been cooked.
Divide the soup evenly among 8-10 bowls and serve topped with the veggie balls.
Notes
Eggplant meatballs adapted from
My Calabria: Rustic Family Cooking from Italy's Undiscovered South
Italian wedding soup adapted from
Lidia Bastianich
 More souper soup: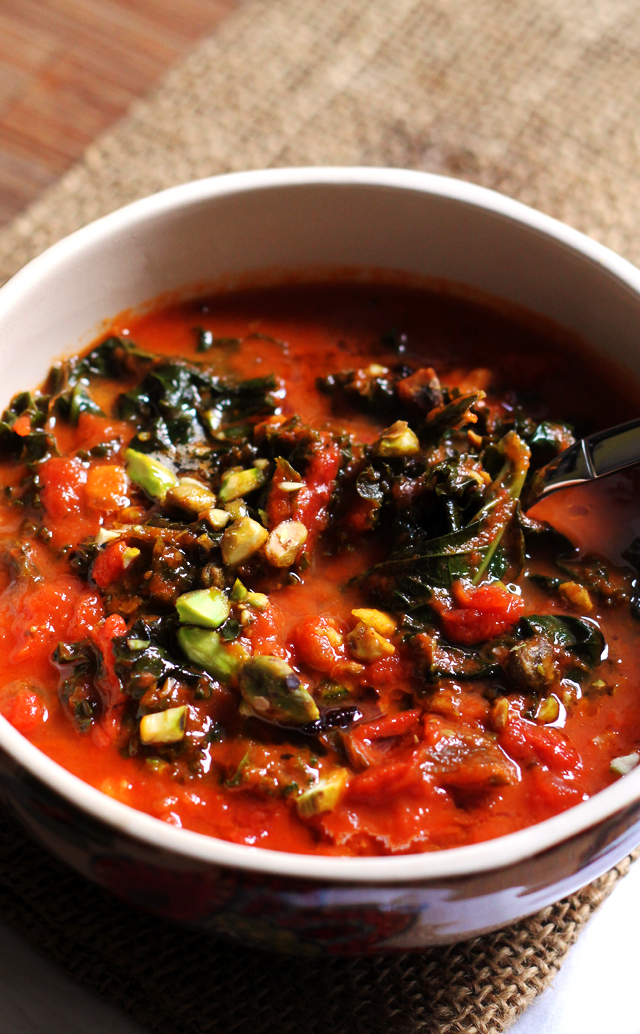 Tomato Soup with Brown Butter, Kale, and Pistachios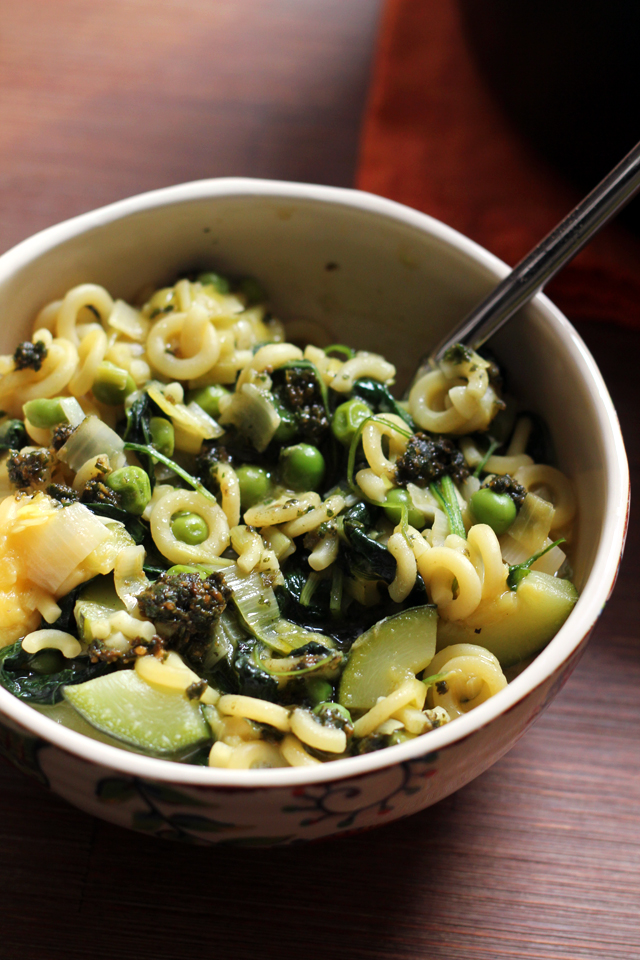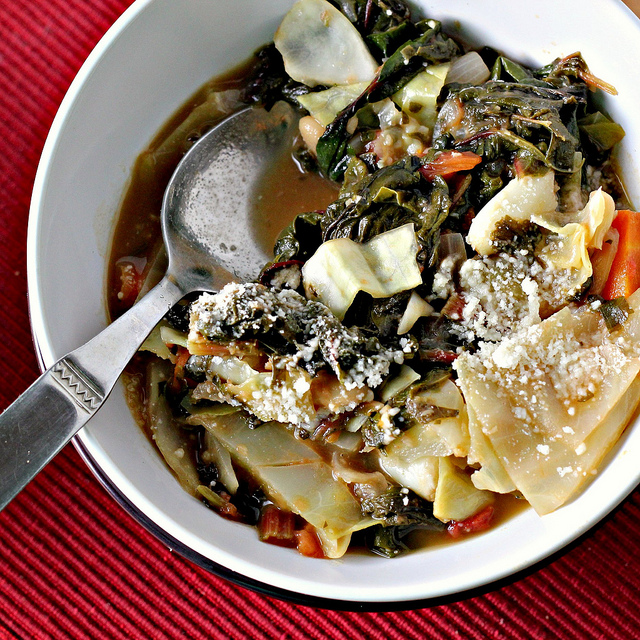 From Around the Web:
Vegetable Soup with Garlicky Croutons from Annie's Eats
Crockpot White Bean Soup from Lauren Kelly Nutrition
Healing Green Tea and Chickpea Soup from Top with Cinnamon
Lemony Soup with White Beans, Kale, and Pasta from Flourishing Foodie
Tortellini Soup with Artichokes from Foodiecrush