Deep fried nutella s'mores dumplings stuffed with everyone's favorite chocolate hazelnut spread, sprinkled with a cinnamon graham cracker crumb crust and served with marshmallow fluff for dipping.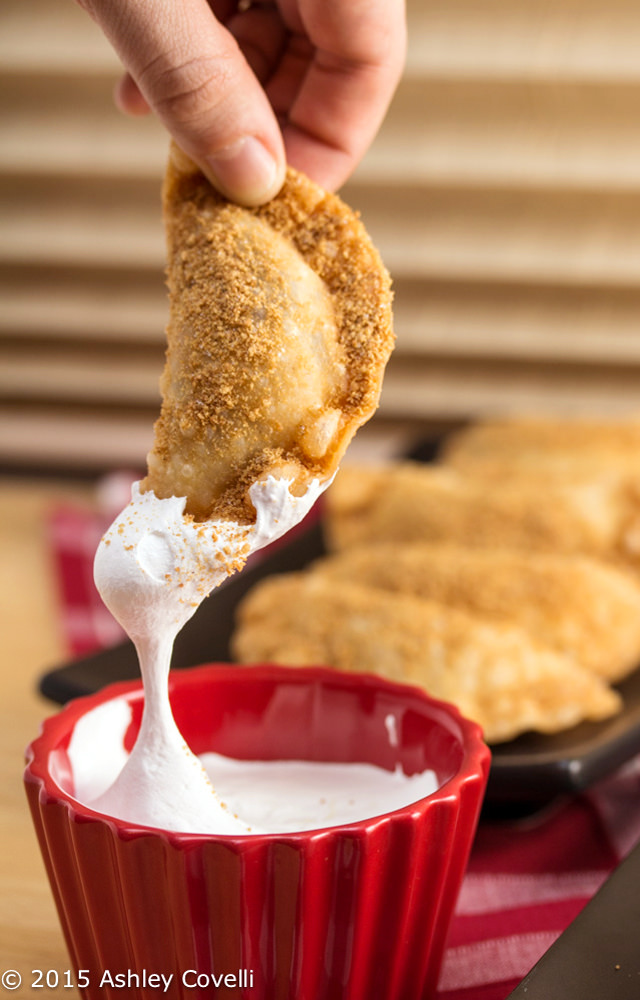 In a world where it seems like so few things are spared from a deep fried fate, I never thought I would be That Girl.
You know, the one who swears up and down for half her life that she would never ever fill a pot with hot oil and dip things in it, SO HELP HER.
And then goes and adds one more thing to the list of Stuff We Probably Should Have Never Dipped In Hot Oil, Except We're REEEAAALLLYYYY Glad We Did.
Can you forgive me? Let's go with yes.
The thing is, that even if you don't initially, you will once I shove one of these bad boys in your piehole.
I'm not above using brute force and nutella dumpling bribery to make you love me, and that's just the honest truth.
Here's the thing that I've learned about deep frying that's made me change my tune: IT'S.NOT.HARD.
Sure, it seems like bringing oil to a specific temperature in a large (preferably cast-iron if you don't have a deep fryer) pot and dropping things in it is an insurmountable task, but actually so long as you keep an eye on things and don't make any sudden movements that cause the aforementioned oil pot to spill all over your lower extremities – it's all good.
Now, I'm not saying to go and deep fry all the things, all the times. I, for one, like my arteries and would like to keep them thank you very much. Buuuutttt there is a time and a place for everything, especially if it's worth it.
Spoiler Alert: These nutella s'mores dumplings are worth it.
They're everything that is great about the savory dumpling (i.e. the crispiness), except stuffed with Nutella and sprinkled with a mixture of cinnamon, sugar, and graham cracker crumbs after frying. Served with marshmallow fluff for dipping, they're everything you love about the s'more but in a crispy crunchy deep fried wonton shell.
I made these this past Superbowl Sunday with my friend Ashley, when she so graciously invited me over to have a #Dumplingpalooza in lieu of watching even a single second of the big game. We love getting together to tackle crazy recipes or fun food themes together. Two years ago we dedicated our Superbowl Sunday to macaron-making and Burmese-food-eating, but this year was aaaalllll about the dumpling.
While we brainstormed quite a few ideas for this day-o-frying, we were in unanimous agreement that we needed both something sweet and something cheesy to round out our menu. The sweet component came in the form of these nutella s'mores dumplings (*swoon), while for the "cheesy", we just couldn't resist the beckoning call of a mac-and-cheese dumpling. Ashley is sharing the recipe for those on her blog today, so make sure to go check it out!

Nutella S'mores Dumplings
Deep fried nutella s'mores dumplings stuffed with everyone's favorite chocolate hazelnut spread, sprinkled with a cinnamon graham cracker crumb crust and served with marshmallow fluff for dipping.
Yield:
At least 2 dozen dumplings
Ingredients
Peanut oil, for deep frying
Nutella
Dumpling wrappers
9 full graham cracker sheets, finely crushed
1 tablespoon granulated sugar
1 teaspoon cinnamon
Marshmallow fluff
Instructions
Prepare oil and assemble dumplings:
Heat several inches of peanut oil in a large, deep pot (preferably cast iron) to 325°F. While the oil is coming up to temperature, get a small bowl of water ready. Scoop a heaping teaspoon of the Nutella into a dumpling wrapper. Dip a finger in the water and run it around the perimeter of the dumpling wrapper. Fold it in half and press the edges firmly to seal around the filling. Set on a tray and repeat with remaining dumpling wrappers until you run out of wrappers or filling.
Deep-fry dumplings:
Once the dumplings are ready and the oil has reached 325°F, carefully place 6 dumplings in the oil and fry until golden brown on both sides, flipping occasionally with a spider or metal tongs. Remove dumplings to a paper towel-lined tray that has been topped with a metal cooling rack. In a small bowl, stir together the graham cracker crumbs, sugar, and cinnamon. Sprinkle over the dumplings while still warm. Repeat with remaining dumplings. Serve warm with the marshmallow fluff to dip in.
Notes
An Eats Well With Others + Big Flavors from a Tiny Kitchen Collaboration
Nutrition Information
Serving size:
2 dumplings
 More nutella! (Always.)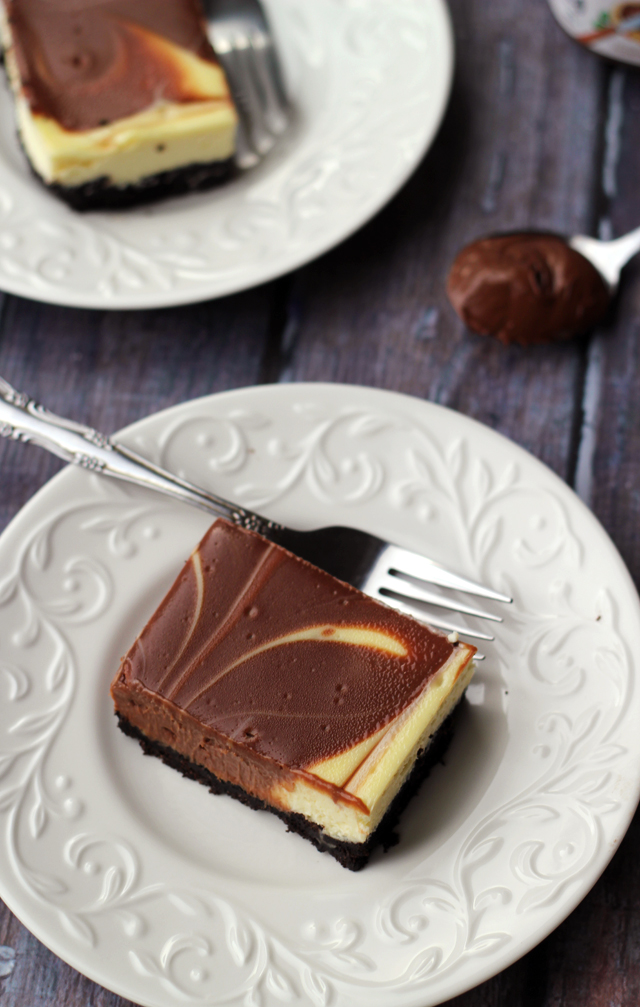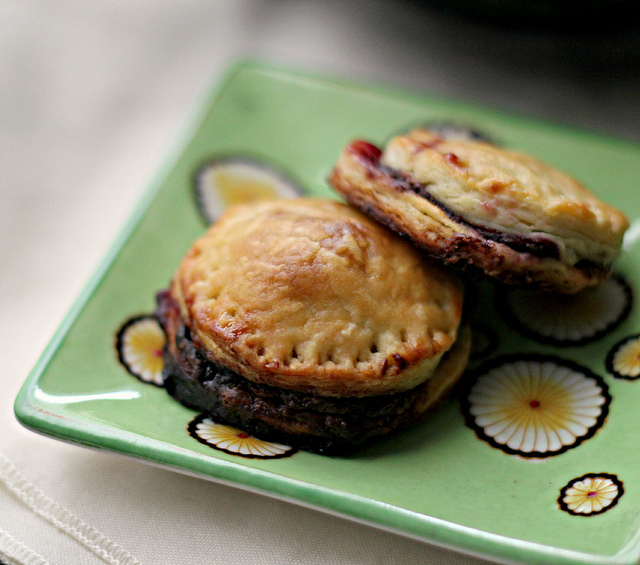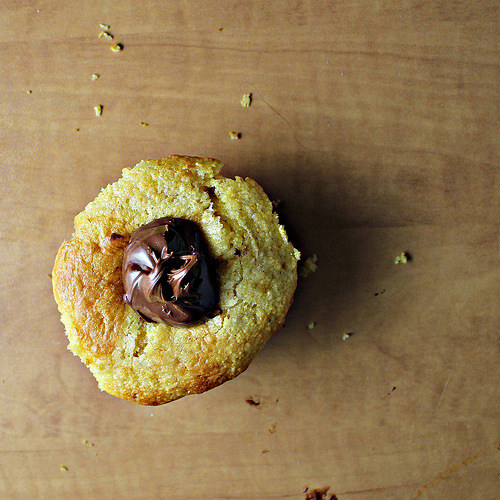 Nutella Thumbprint Swirl Corn Muffins
From Around the Web:
Nutella Brownies from Buns In My Oven
Nutella Babka from Girl Versus Dough
Nutella Cocoa Krispie Treats from Country Cleaver
Chocolate Chip Cookies with Nutella, Brown Butter, and Sea Salt from Annie's Eats
Nutella Sea Salt Caramels from Bell'Alimento